Section Branding
Header Content
October is Farm To School Month
Primary Content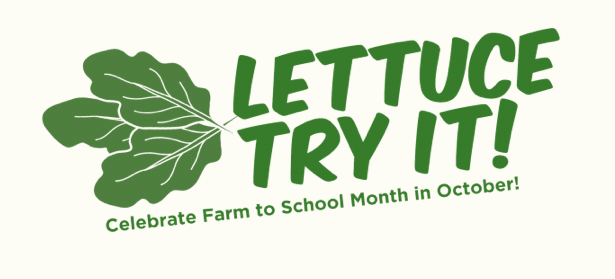 The Farm-to-School movement encourages the use of fresh, local produce in school meals. It's taken off across the state where local schools serve Georgia-grown blueberries, carrots, and more. Georgia plays a key role in the country's agriculture, serving up much of the nation's blueberry, peach, peanut, soybean, and corn crops among many others. Many Georgia schools are surrounded by farmland, but the students aren't eating any of the products from their neighboring farms. That's changing some, as we've reported, thanks to grants and increasing awareness and activism for nutritious school meals.
Groups like Georgia Organics are pushing for healthier foods for Georgia's students. Their website offers classroom content and there are also resources for Farm Field Trips for both the teacher and the farmer to use. If you're looking to start a school garden, then this is a great place to start your research with planting guides and how-to videos.
Farm to School Month
In celebration of Farm to School Month, Georgia Organics is introducing Lettuce Try It!, encouraging students to – you guessed it – try lettuce! Schools can sign up to receive resources including "How to Host a Lettuce Taste Test" and lesson plans for students from preschool through high school.
Why lettuce?
•It meets the Dark Leafy Greens subgroup in USDA school meal regulations.
•It's an easy crop for school gardens to plant in the fall and harvest before the winter break.
•Lettuce has a longer shelf life if bought locally.
•Lettuce is a nutritious vegetable being served in lots of school cafeterias, but not all students are eating it yet.
Beyond all that, there would be a significant economic benefit to the state if we bought more locally grown produce, including lettuce. You can read more about that and even share it in economics and math lessons with high schoolers.
What do you think about having a lettuce taste test at school?
Secondary Content
Bottom Content