Section Branding
Header Content
Here is How to Apply for Georgia Tech's Cheap Master's Degree Program
Primary Content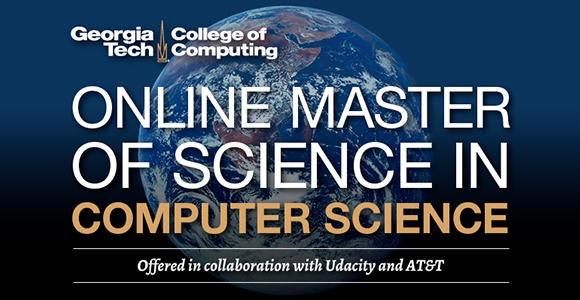 In the spring we announced that Georgia Tech is offering a master's degree in Computer Science online for under $7,000.00. The reason why the tuition is so low for this new program is because it is being offered in partnership with Udacity, a Silicon Valley-based start-up that offers college level courses online for free. It is also being subsidized by AT&T.
It's part of Georgia Tech's Massively Open Online Course program, an innovative yet at times controversial trend in higher education where universities offer online courses free of charge. In those instances, anyone can take classes but they don't receive credit toward their degrees for it.
Anyone can take Georgia Tech's classes for free by signing up through the Udacity site. Only students admitted to the Georgia Tech program will receive credit though. According to Georgia Tech's news site: "Degree-seeking students will pay tuition based either on individual courses or the entire degree program. Georgia Tech and Udacity also will develop a separate credential for those students who successfully complete courses but do not qualify for full graduate standing."
While the program starts in January of 2014 with a pilot group of student in January of 2014, here is how to apply for the full program that begins in the fall of 2014.
Sign up for updates through Udacity: You'll be reminded of deadlines and receive application information.
Scan through the Frequently Asked Questions.
Here are more articles on the program.
Georgia Tech Announces Massive Online Master's Degree in Computer Science
Georgia Tech Will Offer Full Online Master's
Documents Shed Light on Details of Georgia Tech Udacity Deal
What is your take on this degree program? Innovative idea? Do you plan to enroll?
Secondary Content
Bottom Content