Section Branding
Header Content
Georgia Teachers Win 2012 Teacher Innovator Awards
Primary Content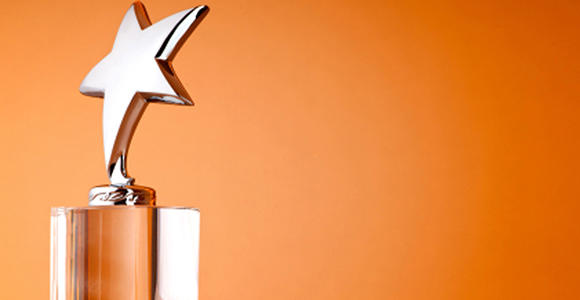 Three Georgia teachers are among the winners of the 2012 Teacher Innovator Awards by PBS Teachers and the Henry Ford. Their entries were noticed because they are using digital media in new and unique ways to improve how students learn across key subject areas. Jennifer Lewis from Indian Knoll Elementary School in Canton, Ga and Debbie Sasson from the Epstein School in Sandy Springs, Ga were awarded first prizes. They will join eight other top prize winners in a week long Innovation Immersion Experience at The Henry Ford in Dearborn, Michigan this summer.
Andrea Hobbs from Sumter County Elementary Math, Science and Technology Academy in Americus, Ga was among the third place winners. She will receive a goody bag from PBS and the Henry Ford.
Their Winning Entries
These winning entries really inspired students to learn in non-traditional ways. In some instances they were so excited that they continued their learning outside of the classroom.
Here is a synopsis of the winning entries:
Jennifer Lewis, Indian Knoll Elementary School, Canton, Ga Reading/Grades 6-8
Book Club 2.0. View a video of winning entry.
At our school, I sponsor an after school book club for upper grade students. We read all of the books on the Georgia Children's Book Award nominee list. We kicked off our first meeting this year with a PBS resource. We viewed an interview with author Joan Bauer on www.adlit.org. The students were especially interested since Ms. Bauer's book Close to Famous is on our nominee list this year. During meetings, we meet in traditional book club groups to discuss the books and also answer comprehension questions that prepare us for the county-wide Reading Bowl competition. We also use several Web 2.0 tools that allow students to comprehend the books better and also share their knowledge and opinions with a wider audience. During meetings, students add their own comprehension questions to a wiki so that all students can access the questions and practice answering them. Also, students share their thoughts and opinions of the books on a blog I have set up for this purpose. Last, students each create a Glog (online poster) to advertise their favorite book. The Glogs are shared with teachers and students to encourage them to read the books as well. These Web 2.0 tools transform our book club meetings into vibrant collaboration sessions. "
Debbie Sasson, The Epstein School, Sandy Springs, Ga, Social Studies/Grades 6-8 Read more about the entry.
Israel Innovations Expo
"In this project, students explored the variety of unique and revolutionary contributions that Israel has made to society. Israel has given in every field – agriculture, technology, medicine, arts, science, math, fashion and more. This project aimed to build an awareness of these contributions and instill a sense of pride among the students."
"We began by identifying innovations, assigning groups to the topics, and then researching. The end product was an "Israel Innovations Expo" where students showcased their innovation in a number of ways. Students employed a variety of methods to present their topic, including Prezi, iMovie, PowerPoint and others. Topics for the project were categorized into 4 areas: Science/Technology, Medicine, Environment, and Culture/Lifestyle. They ranged from electric cars (Better Place) to laser keyboards, dolphin therapy to Pill Cam. Students examined the technology behind instant messaging and diagnostic instrumentation for breast cancer detection. Other groups focused on art and culture, and learned about Blast Stools and Moroccan Oil."
"Students worked collaboratively throughout the project and sought out information from leaders in the community and the world. They contacted CEOs of company's and communicated with leaders in the various fields."
"I used Israel's innovative "drip irrigation" technology as the introduction to this project. Using PBS LearningMedia video, "Water Conservation," we studied Israel's ability to recycle, or "launder" water. This video inspired students to examine other areas of innovation in Israel, emerging from its scarcity of resources."
"Student engagement and motivation was very high and the Expo culminated in an award-like ceremony, modeled after the Academy Awards. Students completed a ballot, and awards were given in different categories."
Third Place:
Andrea Hobbs, Sumter County Elementary Math, Science, and Technology Academy, Americus, Ga, Social Studies/Grades 3-5
Digital Storytelling View a video of the entry.
As the Technology Lab Teacher at my school, I have found that innovative activities must be interactive, engaging, and meaningful.
Interactive- Fourth grade students took a journey back to the American Revolution. They had the opportunity to look at the war through the eyes of Patrick Henry, George Washington, Thomas Jefferson, Benedict Arnold, King George III, John Adams, and Benjamin Franklin. Students researched the life of each of these individuals using videos, websites, music, photographs, newspaper articles, and obituaries. Students collected facts about each individual, including information about their positions and the impact they had on the United States during this period in American History.
Engaging- Once students completed their research, they used the information they found to create a Digital Story using Microsoft Power Point to tell about the lives of the key figures of the American Revolution. They learned how to create slides, add animation, record and insert their voice onto each slide and set up their Digital Story to share with classmates.
Secondary Content
Bottom Content