Section Branding
Primary Content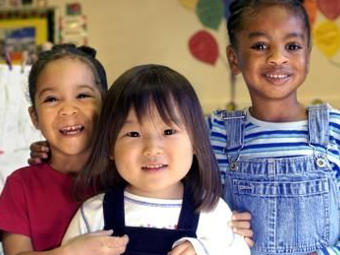 It's hard to believe that 20 years has passed since Georgia introduced its popular lottery funded pre-k program. But it's true. The program is two decades old this week. Along with the politicians, educational leaders and parents, visiting classrooms to read to pre-k students in order to celebrate this anniversary, GPB is taking a comprehensive look back at the program and where it is heading and so can you.
Tune in tonight for Georgia Pre-K Turns 20: What's Next at 7 p.m. The special outlines the history of the program and where it is heading. Consider these milestones:
It started as a pilot initiative in 1992 for 750 at-risk four-year-old children and their families at 20 sites.
In 1993-94, the first lottery funds were utilized to provide prekindergarten programs for more than 8,700 at-risk four-year-old children.
In 1995 the program was opened to all families.
In March 1996, the Georgia General Assembly created the Office of School Readiness to be a one-stop children's department administering Georgia's Pre-K Program, federal nutrition programs, and some early intervention services.
A major milestone was reached during the 2009-2010 school year when Georgia became the first state in the nation to serve more than one million Pre-K children in a voluntary, universal, lottery-funded program.
You can read more about the history and milestones by going to the Bright from the Start Georgia Department of Early Care and Learning.
One of the ways that the pre-K program has thrived is through the support of the private sector. Tomorrow, I will let you know about a multimillion dollar initiative through PNC bank that is bringing together the Fernbank, the Woodruff Arts Center's Young Audience program and Sheltering Arms to boost arts and science for Atlanta's preschoolers.
Secondary Content
Bottom Content