Section Branding
Header Content
Virtual Field Trip: Ecosystems and Ecotourism in Kenya
Primary Content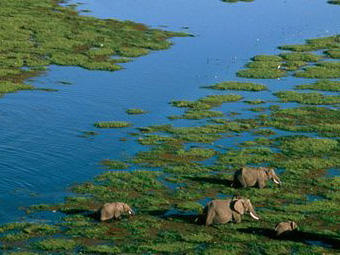 Discovery Education and The Nature Conservancy invite you on October 19 at 1:00 PM ET to take your classroom on an amazing Virtual Field Trip of Kenya. You can register online for the free excursion.
You and your students will be able to explore the science behind the ecosystems and ecotourism to understand how nature works to support East African communities by balancing the needs of wildlife, grazing cattle and ecotourists!
Join host M. Sanjayan, The Nature Conservancy's lead scientist and renowned conservation specialist, as he shares research, video and stories from his recent trips to Africa.
The virtual field trip will last for one hour and registration is required. According to the website, it is meant for all grade levels, but will focus on middle school students, highlighting social studies, science, and math content.
This is a good opportunity to connect Georgia's ecotourism and current events with the Ogeechee River ecosystem that GPB has been reporting on.
Questions for your students to consider:
What is ecotourism?
How does a healthy ecosystem impact ecotourism?
What are some ways to maintain a healthy ecosystem? And who is responsible for that task?
What aspects of our state are involved in ecotourism?
Secondary Content
Bottom Content