Section Branding
Header Content
Back to School Healthy Eating Tips for Teachers
Primary Content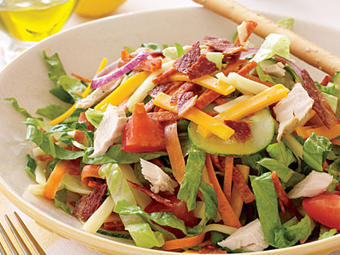 Does healthier cafeteria food mean healthier eating choices for teachers too? Since I'm not in your school lunchrooms, I can't say. But most teachers bring their own meals to school anyway. But it can still be tricky to balance a healthy diet with a busy teaching schedule.
Our GPBwell site provides some practical advice on how to eat healthy when you live a busy life.
Check out the section aptly titled Healthy Eating Tips that recommends how to control portions whether eating out or at home.
Oatmeal the Breakfast of Champions
When putting together food to take in to school it's all about the menu. Keep it simple and portable.
The article What are Healthy Easy Meals for First Year Teachers suggests starting the day off with oatmeal topped off with fruit. This provides the needed early energy boost that to begin your day.
Chef Salad and Chicken Soup
For lunch, try cooking up a big pot of chicken or vegetable soup that will last for the entire week. Also beef up a chef salad with turkey or other lean protein to make it more filling.
Read the full article.  And if you have some healthy eating tips or recipes to share with your fellow teachers, post them here.
Secondary Content
Bottom Content