Section Branding
Header Content
Pinterest and Common Core
Primary Content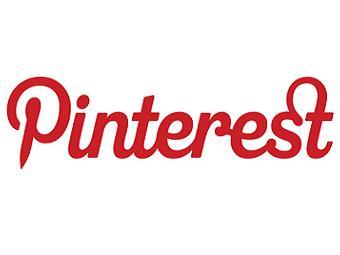 I know a lot of us are using Pinterest, but in the event that you haven't yet experienced it (because it is an experience), here's a brief explanation: Pinterest is a way to organize the internet. That's it. It's based on the idea of a corkboard with thumb tacks. You have a "board" with items that you "pin" based on a theme that you choose. It's "invitation only," but is by no means exclusive. You can request access on the website or ask a friend to send you an invitation and after quickly filling in your email address and password, you're in.
To get started, type in absolutely anything into the search bar. Find something you like? Select "repin" and assign it to a "board" with the drop down menu. You can also customize a new board in that drop down menu. You've just pinned your first item! And you also now know all of the terminology needed to speak Pinterest.
I have boards for favorite recipes, activities to do at my son's birthday party (we went with a dinosaur theme for his fourth birthday), and a board for books that I want to read or make sure that my son reads. I also follow a few friends (like, 200 "few"), many of whom are teachers. The summer break made that obvious as the increased time away from the classroom evidently increased time on Pinterest.
Which is when I noticed this trend: teachers are constantly being teachers. Sure, there's that whole winter break, spring break, summer break thing happening. But, apparently, not many of our educators are actually making a complete break from their jobs in those seasonal relief sessions. My "Following" page is FULL of resources for teachers to use in the classroom from parent handouts to weather activities and Common Core everything.
It shouldn't have surprised me. As the daughter of a truly stellar Georgia Educator, I know how hard teachers have to work to maintain the knowledge of subject and proficiency of pedagogy to engage and enlighten students all year long. This summer in particular seems busier than ever as we assess what is different between Common Core and GPS and make the necessary adjustments to those tried and true lesson plans that now need editing.
Furthermore, our Southern Education Desk pins trending news articles regularly.
Of course Pinterest is a resource for educators. As a group, educators are great at using what is at hand to enhance learning for students. When those resources are free and easy to access, you have a winning combination!
What are some pins that you have found and are looking forward to using in the classroom in a few short weeks?
Secondary Content
Bottom Content