Section Branding
Header Content
Tech Thursday: Avoid the Summer Brain Drain with These Apps
Primary Content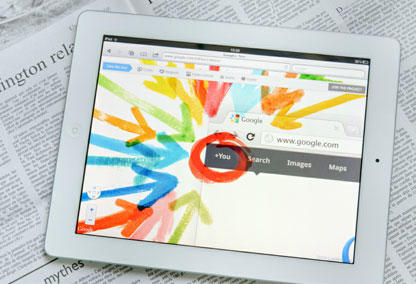 Teachers aren't immune to the summer brain drain. There are many diversions that crop up during the summer that are designed to turn the mind into mush: the flood of movies, reality shows, holiday sales. If you've got a tablet or smartphone, you can keep your mind sharp by dabbling with some educational apps. Many are meant for kids but adults - particularly educators can benefit from them as well.
Here is a short of list of links to them:
6 Educational Apps for Kids to Explore This Summer: - Katie Stansberry from ISTE (The International Society for Technology in Education) has compiled this list of apps that exercise the brain that adults can also try out. Star Walk and Google Sky Maps are the standouts here as it turns you into an amateur astronomer by identifying the planets and stars.
50 Best iPad Apps for STEM Education: The Staff Writers at Online Universities.com. have compiled this thorough list of apps that stimulate interest in science, technology, engineering and math. Some of the apps worth trying are the MythBusters HD app which complements the show with games and videos.
The Khan Academy app is a good introduction to the learning website's math and science videos and also includes activities.
Simple Physics introduces students to physics concepts through problem solving activities.
iPad, iPod and iPhone Learning App Reviews for Standards Based Teaching and Classroom Use: The EducationAppsReview blog recommends several apps that are aligned to the Common Core. Among them are Rocket Math which according to the reviewers ties to Operations and Algebraic Thinking 3.OA
Any apps you're using to keep your brain fit? Let us know about them here.
Secondary Content
Bottom Content