Section Branding
Header Content
Cool Science: How the Parker Brothers Made a Real "Battleship" Shredder
Primary Content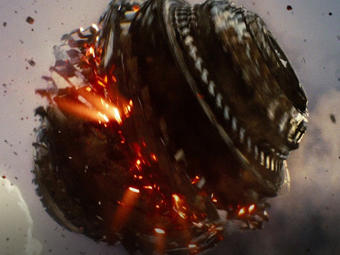 How about this for a cool work assignment: create a real version of the metallic, menacing, wheel weapon known as the "shredder" from the movie "Battleship"?
Marc Parker and Shanon Parker from Parker Brothers Concepts were tapped to do that for director Peter Berg for the film's premiere.
No problem, right? Actually right! Parker Brothers Concepts out of Melbourne, FL specializes in making original vehicles and machines straight out of anyone's imagination. How they do it is profiled in the Syfy series "Dream Machines."
In watching the episode, it was intriguing to see how much science, technology, engineering and math skills were involved.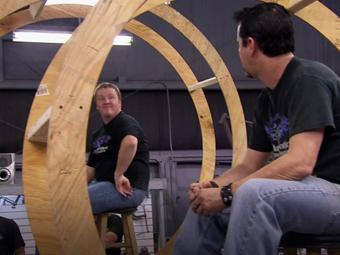 (Image courtesy Syfy.com)
For instance, their team first drafted two mock-up shredders made of wood - one that was six feet tall and the other much larger. After many discussions and calculations, they determined that the bigger shredder would be too unstable. They chose the six foot version.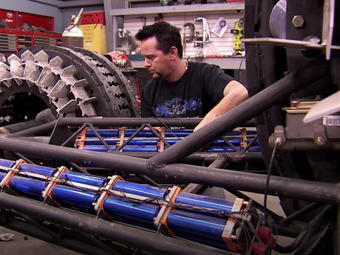 (Image courtesy Syfy.com)
Once they settled on the design, they brainstormed on how a person sitting in the machine could drive it. It's essentially a giant wheel. They decided to get a drive by video system. This system allows the driver to navigate the streets by using video panels that show the streets in a monitor - almost like a live video game!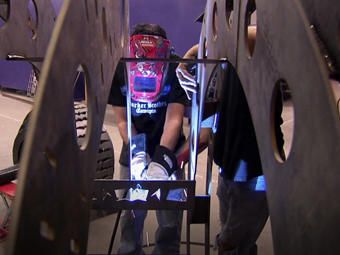 (Image courtesy Syfy.com
The team pieced together metal plates and blades to build the scales on the wheels.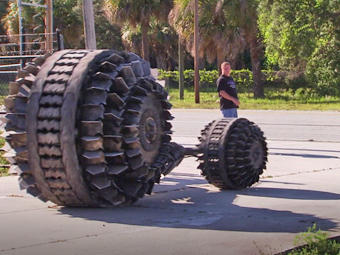 (Image courtesy Syfy.com)
It was amazing how it all came together eventually and how the team made up of designers, engineers and auto mechanics worked together to make the shredder a reality.
You can watch a clip below.

Imagine working on dream projects like that? It is a possibility for students living in Georgia and that is what we are highlighting in our upcoming online series "Fast Forward." (Have you read about their trip to the Atlanta Motorsports Park?)
Follow their blog to get the full details and ideas on what cool science careers are out there.
Secondary Content
Bottom Content