Section Branding
Header Content
Forsyth County Enforces Bring Your Own Technology (BYOT) Policy with Great Results
Primary Content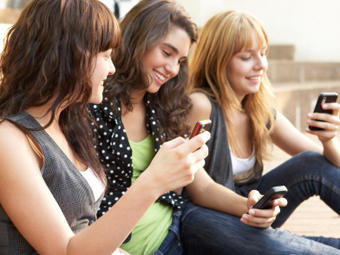 Two years ago Forsyth county introduced the Bring Your Own Technology in the classroom program. What this meant is that students were allowed to come to school with their tech devices of choice and use it. The list included iPads, Kindles, Netbooks and yes gaming devices.
Parents and teachers were skeptical. But two years later, the program is thriving. All 35 schools in the district have adopted it. The key to its success is that there are clear rules and regulations as to when and how students can use their technology. This fosters responsible usage.
Collaboration is encouraged, so teachers and students learn from each other. Some students may know more about how to use a device or an application than a teacher. Teachers get to ask students questions and learn more about how students learn.
Forsyth's program was recently profiled on NBC Nightly News: check out their full blog post.
Forsyth has compiled a frequently asked questions page to offer direction to other districts who are interested in bring your own technology programs. View it here.
Certainly there is no perfect system to integrate technology in the classroom. Fellow Passion for Learning blogger Rachel Daniels wrote about some of the downsides to it recently - students not learning how to write in cursive as a result of word processing more for example.
But as Bibb County teacher Jadum McCarthy told an 11alive reporter at the NBC Education Nation townhall in Atlanta:
"These students are digital natives, they've grown up with technology. And a lot of teachers are digital immigrants... And so that is causing some friction with our students. We're teaching them with 18th Century techniques, preparing them for a 21 Century world. And it's not working."
Given that Forsyth's BYOT program is working, maybe more systems need to give the model a try.
What do you think? Is your system ready to try it?
Secondary Content
Bottom Content