Section Branding
Header Content
Ed Tech in 2012: What You Should Know
Primary Content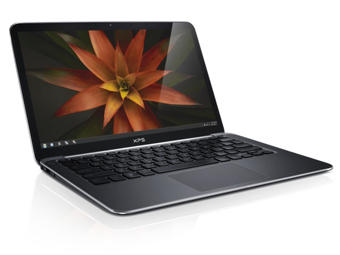 Education technology in 2012 appears to be looking a lot like ed tech in 2011. Mobile phones, tablets and slimmer laptops will continue to dominate. That's because those devices are fast becoming the hardware of choice that students grab in order to consume and access multimedia content.
Here are some of my predictions for how they will continue to be used in the classroom.
Mobile phones as computers
According to a Pew Research study, one quarter of the smartphone population surfs the web on their mobile phones. They are more likely to do so if they are under 30 and live in urban areas.
Armed with this knowledge, expect more districts to loosen their restrictions on cellphone use in schools and instead allow students to fire up their mobile phones to conduct online research, use educational apps or shoot video. Education Week reports that some districts are turning to cellphones to solve their one-to-one computer problems and save money on hardware upgrades.
Textbooks and library books on tablets
Expect more districts to embrace tablets, particularly to deliver textbooks and library books. Apple is trying to move this e-textbook revolution along by offering them on iPads.
Lay people will also be able to create their own electronic textbooks with the newly launched iBook Author application for Macs.
Meanwhile expect more library systems to add Amazon Kindle readers to their lending arsenal.
Laptops getting thinner, data in the cloud
To compete with Apple's thinner, lighter MacBook Air laptop, PC makers unveiled the ultrabook at the Consumer Electronics Show earlier this month. Because the notebooks are thinner there is less to no storage on the computer itself. As a result, data is stored in the "cloud" – essentially online.
As an educator, it may be daunting to keep with the new hardware and figure out how to use them in a stimulating and relevant way.
Here are some ways to help you navigate the technology:
1.) Sign up for Making Mobile Meaningful in (and Beyond!) Your STEM Classroom on February 1 at 7 p.m. Hall Davidson will show educators how to build interactive projects and assessments that tap and expand student knowledge with apps, QR codes, and social media sites that work on multiple devices.
2.) Take a PBS TeacherLine Technology Class – here are a few that we recommend.
TECH 160 – Putting Technology to Use in the Classroom
TECH 345 – Developing Understanding with Dynamic Media and Digital Storytelling
3.) Check out these videos on PBS Learning Media Portal
21st Century Schools – Learning in the Digital Age Parents, Kids and Technology
STEM Careers Video Chat
Secondary Content
Bottom Content