Section Branding
Header Content
Need Help This Thanksgiving? GPB Radio Has You Covered
Primary Content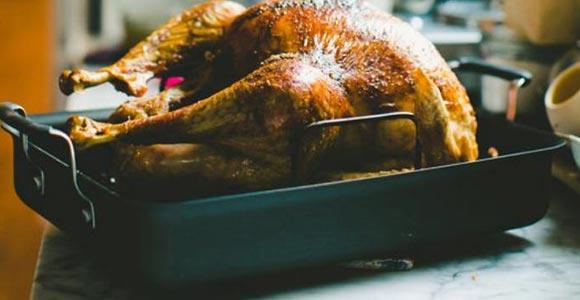 Being in charge of the Thanksgiving meal can be stressful. If the very thought of preparing the turkey has you reaching for the cooking wine, wait! GPB is here to help you out and offer a few laughs too.
On Thanksgiving Day November 26, we bring back our annual live cooking help show, "Turkey Confidential" from 12 pm- 2 pm hosted by "The Splendid Table's" Lynne Rossetto Kasper.
The Travel Channel's Andrew Zimmern of "Bizarre World: Delicious Destinations", legendary chef and cooking teacher Jacques Pepin (who we recently interviewed on "Two Way Street"), Nigella Lawson and StoryCorps' Dave Isay are the scheduled featured guests.
Call in and ask them anything about preparing the Thanksgiving feast; if you don't have a question, call and share some your tips with other listeners.
You can leave a message now by the way at 1-800-537-5252, or send Lynne your questions via email, Twitter and Facebook.
On Thanksgiving Day, call the live helpline at 1-800-242-2828.
We also have a special treat right after that: The Sporkful: Thanksgiving Is For Eaters, at 2 pm. This show has everything from humorous tips on how to be a great host to the science of cooking the perfect turkey. Plus listeners call in to share their Thanksgiving traditions.
We hope this will calm your nerves before the in-laws show up and, of course a little bit of wine can't hurt.
Secondary Content
Bottom Content