Section Branding
Header Content
GPB-Augusta Presents Stories of Amazing Augusta Talents: "Where I'm From" Airs this November
Primary Content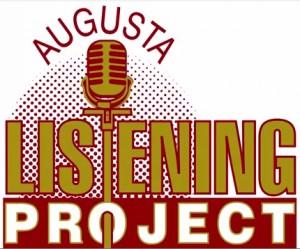 Augusta has come to be known for a number of things over the years:
Golf. Think Augusta.
James Brown. Think Augusta.
Cyber Security. Think Augusta.
Augusta is also known for being home to some extremely talented performing artists who are sharing their skills with audiences today.
During November, GPB Augusta (WACG 90.7FM/WACG-HD) profiles some of these extremely talented performing artists who have built wildly successful careers on foundations that took their form in the neighborhoods, schools, churches and civic organizations of "The Garden City".
Produced in conjunction with The Greater Augusta Arts Council as part of "The Augusta Listening Project, it's a month-long, 20-part series called "Where I'm From". It airs on GPB-Augusta during the 7am and 5pm hours weekdays beginning November 2nd, continuing through the Friday after Thanksgiving.
Shortly after each weekday broadcast, episodes will be made available for streaming (and sharing!) at "Where I'm From" online via our Soundcloud playlist for the series.
The artists selected for this series are: Legendary Soprano Jessye Norman, Prima Ballerina Karen Brown, Jazz Icon Wycliffe Gordon, and Broadway Actor Russell Joel Brown. They are notable not only because of their amazing skills, but also because of their personal commitment to "give back" to the Greater Augusta community from whence they came.
During the series, 5 episodes are dedicated to each artist, covering their early formative years, how the interest in their discipline was sparked, the years of training and preparation and the struggles associated with that period in their lives, what their "success experience" has been like, and finally how and why they make a point of returning to Augusta and giving back to their home town.
Embedded in the narratives are fascinating nuggets: the fact that Prima Ballerina Karen Brown has used dance as a vehicle for her true passion; the decision Soprano Jessye Norman almost made that would have deprived the world of her incredible voice; Broadway Star Russell Joel Brown talking about the body part he was asked to sacrifice in pursuit of his first career goal; and Jazz Icon Wycliffe Gordon sharing a story about how sibling rivalry actually led him to pick up the instrument for which he's become famous.
The locations where the artists were interviewed are of special significance. We asked each artist to choose a place that helddeep, personal meaning. Karen Brown invited us to meet her in the sanctuary of the church her family attended when she was a child because that's where she first performed before an audience; Wycliffe Gordon chose the dining room table at his parents' house because his mother and father were his first music teachers; Russell Joel Brown selected the music education classroom at Augusta's Episcopal Day School since it was in that very room that a teacher first recognized his gift and "flipped the switch" that lead to his life-long love of singing and acting; and Jessye Norman met us on stage in the performance hall of the music and arts school that bears her name in downtown Augusta.
Be sure to follow us on twitter @gpbradioaugusta #GPBWhereImFrom to keep up with what's coming up!
Secondary Content
Bottom Content