Section Branding
Header Content
Government workers prepare to work without pay as possible shutdown looms
Primary Content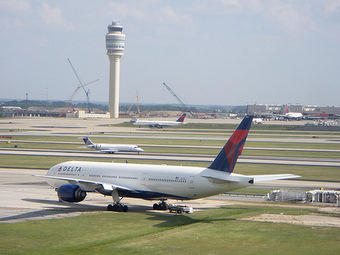 Thousands of Georgians may have to work without getting a paycheck if Congress cannot reach a budget deal by Friday.
Employees of some government agencies, like the Transportation Security Agency or TSA, have to go to work even when the government is shut down. They are considered essential but will not be get paid until Congress agrees on a budget and the government reopens.
Aaron Barker is a TSA Agent in Atlanta where the pay averages around $20 per hour. He's also president of the local American Federation of Government Employees chapter. Barker said the most recent government shutdown forced some of his colleagues to make difficult decisions about necessities. 
"Some officers had to resort to sleeping in their cars because they didn't have gas, you know, to get to and from work —having to make the decision to buy food or purchase medication," he said, adding that the cost of child care is also a concern for employees who are parents. 
The previous government shutdown was over an impasse on funding a border wall. It began Dec. 22, 2018, and lasted 35 days.
Barker said that a potential shutdown is "one of the worst things" federal employees have to go through, and that the holiday season means extra expenses and extra stress for many. 
The American Federation of Government Employees is pushing for legislation, HR 3394, that would redirect security fees from plane tickets to the TSA. Barker says that will allow the agency to fund itself so that employees are paid during shutdowns. The federation's Atlanta chapter held a protest outside of Hartsfield-Jackson International Airport on Nov. 10 to push for the bill. 
Secondary Content
Bottom Content