Section Branding
Header Content
Cat Power says Georgia childhood influenced her new album of Bob Dylan songs
Primary Content
GPB's Kristi York Wooten talks with Chan Marshall about her new album, Cat Power Sings Dylan.
___
Atlanta-born musician Chan Marshall, better known as Cat Power, has toured the world, hit the Billboard Top Ten, written film soundtracks, posed in ads for Chanel and earned a reputation as an unforgettable interpreter of songs.
Her 12th album, Cat Power Sings Dylan, out this month, is a live recreation of Bob Dylan's 1966 Royal Albert Hall Concert.
Cat Power's love for Bob Dylan dates back to her childhood in Georgia and the Carolinas. She loved listening to the music of Neil Young, Hank Williams and the Allman Brothers on her stepfather's turntable. That's where she also heard Dylan's song "Knockin on Heaven's Door" — the first of his songs she learned on guitar.
"I noticed with Dylan that I should pay attention to his lyrics," she said in an interview with GPB. "And then he just became like one of [those who] feels like a family member. You know, all those names [you] just mentioned, you know, being a kid and growing up with all that music ... you know, our parents learned these musics when they were teenagers. But as a little kid, as a little girl, I felt like [these musicians] were like, 'Oh, yeah. I know them.'"
Cat Power moved to New York to pursue music in 1992, along with fellow Atlantan Glen Thrasher, who hosted a show on Georgia Tech radio station WREK. But a 1988 Dylan performance from the $11.50 lawn seats at Atlanta's Chastain Park Amphitheater had already changed her life. She later sang about it on her 2008 "Song to Bobby."
Since then, Marshall has become known for her raw and revealing covers of other artists' work. Her most recent, 2022's Covers, included songs by Bob Seger, Nick Cave, Billie Holiday, Nico, The Replacements and others.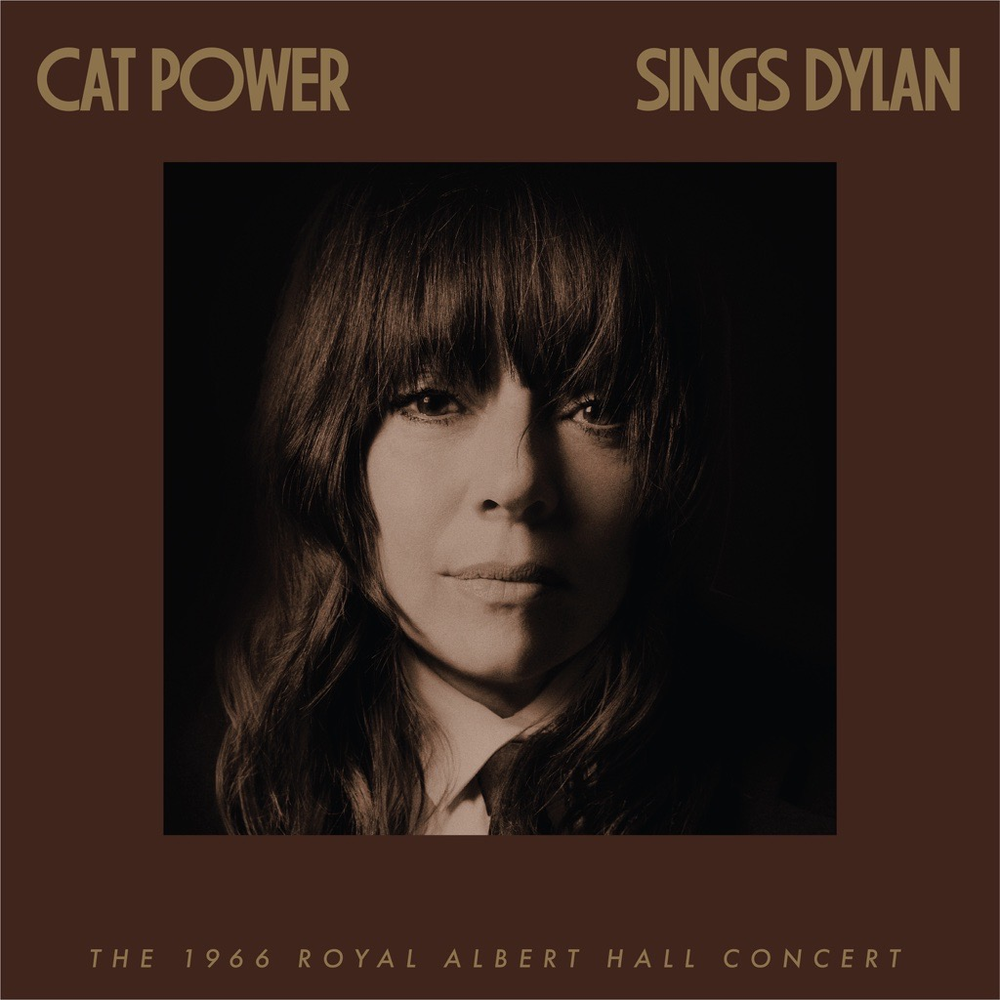 When asked if she would perform a concert at the Royal Albert Hall last year, she said she'd only do it if she could sing the 15 songs Dylan performed for the recording at his 1966 show. So she recreated it on Nov. 5, 2022 with a live audience, who responded to how Dylan's songs had changed with the times. The first half of the setlist was acoustic, the second, electric.
Neil McCormick, music writer for The Telegraph in the UK, wrote that the experience was 'spine-tingling' and the crowd was "spellbound as she made these classic songs her own. Strangely, the acoustic set now feels more risky than the electric."
Now that the recording of her concert is being released, Marshall said the electric side fits the current political climate.
"With what's going on in America presently and been going on since before the pandemic, I think a song like 'Ballad of a Thin Man' exercises his point of going electric," she said of Dylan's purposeful break between the sound textures. "You know, things aren't always going to stay the way, you know, the status quo needs them to be. Because if you're on the side of status quo, Mr. Jones, you know you're going to go down with revolution.
"You know, the revolutionary mind has to come because things are so dark," she said. "...Especially for women."
Marshall says she arrived at the performance with the wisdom of single motherhood and the wariness of a woman in a world where human rights are failing, but with the energy of sharing what she calls the 20th century's "community of songs." From the revealing "Fourth Time Around" and "Just Like a Woman" to the deep groove and sexy reimagining of "Baby, Let Me Follow You Down" (a traditional folk song), Cat Power's renditions are edgy, powered by their familiarity and multi-generational touch points. This live double-album expands her role from interpreter to sage. 
"You know, every covers record was always an 'ask,'" she said. "I always had to approach the label, you know, out of contract, out of just knowing that if I didn't record them, they wouldn't be — I wouldn't remember them. So it was like a document for me, you know, for this story of music that I love."
SIDE A
She Belongs To Me 
Fourth Time Around 
Visions Of Johanna 
It's All Over Now, Baby Blue
SIDE B
Desolation Row
Just Like A Woman 
Mr. Tambourine Man 
SIDE C
Tell Me, Momma
I Don't Believe You (She Acts Like We Never Have Met)
Baby, Let Me Follow You Down
Just Like Tom Thumb's Blues
SIDE D
Leopard-Skin Pill-Box Hat 
One Too Many Mornings 
Ballad Of A Thin Man 
Like A Rolling Stone 
Secondary Content
Bottom Content