Section Branding
Header Content
Elton John sells Peachtree Road condo, continues decades of charitable work in Atlanta
Primary Content
Since the 1990s, British singer Elton John has called Atlanta a second home.
He began visiting the city often after a stint in rehab, purchased a condo in a high-rise on Peachtree Street in Buckhead in 1991 and continued to expand it over the years. The now 13,000-square-foot, two-story unit on the 36th floor overlooks the city's vast, forested residential areas, along with the Midtown and downtown skylines.
The real estate listing said the condo has "a home office, fitness studio, nine reserved parking spaces, and six private storage units, in addition to a spa, massage room, and five dedicated wine-storage spaces round out the luxury offerings."
And plenty of closets in which to organize John's vast wardrobe of Gucci suits, stage costumes and his sneaker collection.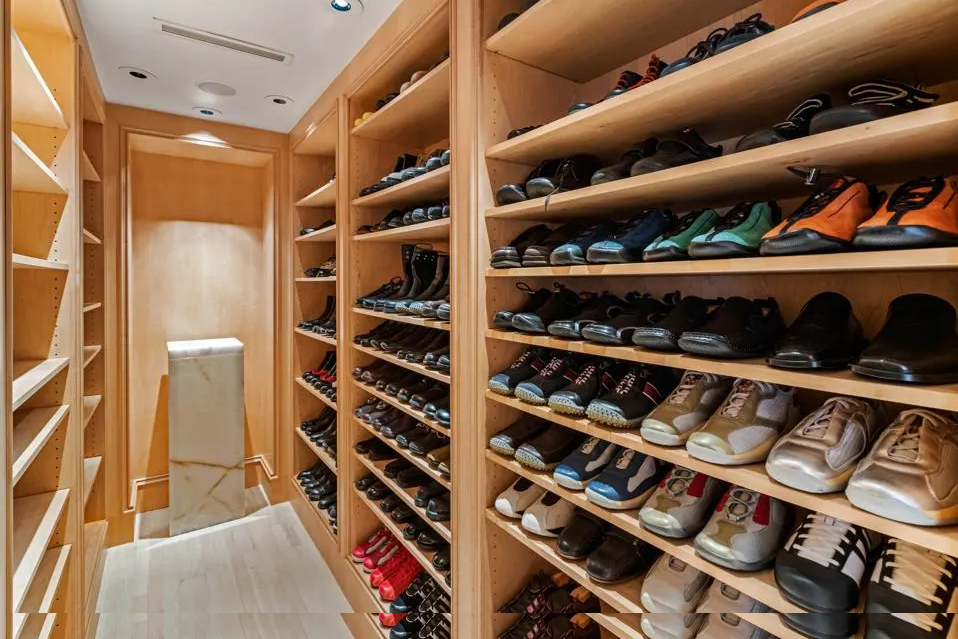 Over the years, John has been spotted at restaurants and record stores, blending in with the Atlanta locals. He has performed in the city on most of his tours, and made an album called Peachtree Road in 2004.
He may not spend as much time in Atlanta now that the city is no longer his U.S. home base. But Atlanta is where he started the Elton John AIDS Foundation at a friend's kitchen table the same year he bought the condo, and the foundation's work continues.
Elton John walked hand-in-hand with then-Atlanta Mayor Maynard Jackson in the city's first AIDS Walk in 1991.
Since that time, the EJAF has become global, now based in New York. But the organization will continue working with organizations in the southeastern U.S. and Atlanta.
In 2002, Georgia ranked No. 1 state in the country for new HIV infections. In 2018, the Centers for Disease Control and Prevention called HIV in Atlanta an epidemic, and cases are not slowing down.
Among John's many accomplishments — from selling millions of records to amassing a huge photography collection for his Atlanta home — the important work of his foundation is a lasting legacy with ties to the city. So, moving out does not mean completely moving on.
Secondary Content
Bottom Content