Section Branding
Header Content
'Who's that on my radio?' Butch Walker talks Marvelous 3 reunion, evolution of Georgia music scene
Primary Content
GPB's Kristi York Wooten talks with Butch Walker about a new album from the Marvelous 3.
It's the morning of July 3, 2023, and the members of the Marvelous 3 are on Instagram live, beaming in on three screens from Tennessee, California and Georgia.
Singer and songwriter Butch Walker, bass player Jayce Fincher and drummer Doug Slug Mitchell, aka Mitch McLee, compare their love of coffee and oat milk as they look over vintage photos sent in by their fans for the sleeve of the band's latest and fourth album, called IV.
Fincher says he recognizes fan's faces. Walker laughs and says, "The only one I don't recognize is me."
Walker, a former Calvin Klein model, is dressed in a cozy plaid shirt, although these days he is often spotted in a black Bitter Southerner tee bearing the slogan, "Practice radical empathy" in all-caps.
In their 50s, the three are no longer the big-haired high school boys who left Rome, Ga., bound for Los Angeles and a five-year stint playing heavy glam rock with the group South Gang in the late 1980s and early '90s.
This weekend in Atlanta, the Marvelous 3 is reuniting to rock the rafters of the Tabernacle in support of its first new album in two decades.
The rock trio headlined the century-old venue, a former Baptist church in 2001. Since then, its front man, Walker, has carved out a solo career as a globetrotting producer of hits by Pink, Katy Perry, Taylor Swift and Fall Out Boy.
Now he's enjoying a renewed interest in his own band's place in Georgia music history.
On a Zoom interview with GPB last week, Walker said he and his bandmates sold merch out of their van while performing 200 shows a year, with the dream of being rock stars.
"We moved out to L.A. straight out of high school, just to like to chase it and we chased it," he said. "We caught it, and then we lost it immediately, which was fine and good because we — really, I don't think our future was to be a notable hair metal band."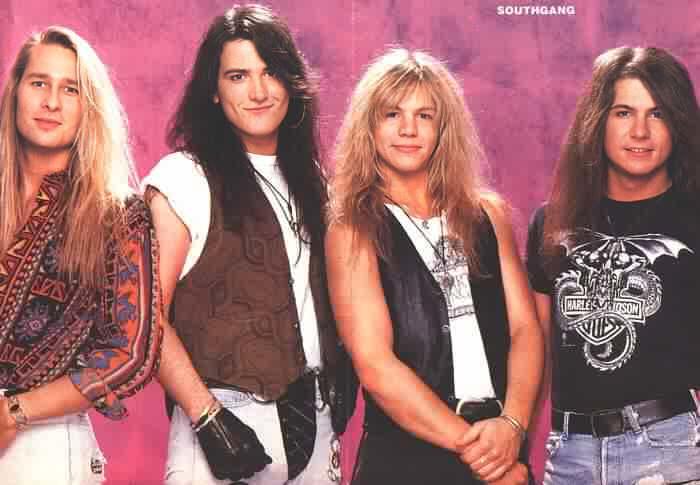 When the band returned to Georgia, members regrouped as the Floyds, named after their home county, and ultimately as Marvelous 3. The pointed rock songs from the M3's first album, Math and Other Problems weren't overly commercial, but did reflect the melting pot that was Atlanta's music scene in 1997, back when blending metal and new wave was like mixing oil and water. 
"Being that the scene was so multicultural and multi-faceted and multi genre, we were able to be on bills all the time with people, like, in all walks of life," Walker remembered. "We had hip-hop guys coming to our shows all the time, and we had, you know, I remember Andre 3000 going and hanging out at rock shows all the time. And Cee-Lo would work over at my recording studio, and it was just a really cool thing, you know?"
1998's Hey! Album quickly followed. Walker credits Marvelous 3's career break to the Atlanta Alternative Rock Station 99X, where the track "Freak of the Week" went from locals only to No. 5 on the Billboard charts in 1999.
"I started getting calls all the time to produce records because of that song being a hit and people wondering who produced it," he said. "And that's how it worked in the industry, right? It was like record labels would be, like, 'Oh, this is a hot song right now. Who did it? Let's get them for this new band we signed.' And that's what started happening."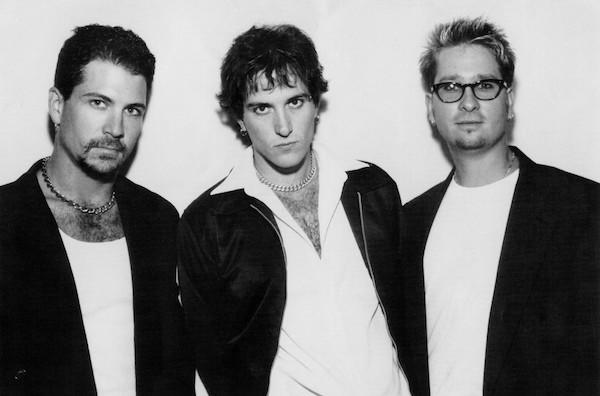 The group released a third album in 2000 and called it quits in 2001 due to conflicting commitments. However, the friendship between the members never waned, even though Walker's star rose as a producer for dozens of artists.
Over the past 22 years, Walker has amassed quite a catalog of writing and production credits, including 10 solo albums. He performed at Music Midtown in 2018 and released American Love Story, a concept album written after the 2016 election and the Charlottesville protests that told the story of political division and a reckoning with harsh truths about growing up in the South against anyone "who wasn't straight, white or Christian," he said in an interview with the Atlanta Journal-Constitution at the time. He followed that up with Butch Walker as ... Glenn, an alter-ego, piano-based collection of 1970s-inspired easy rock ballads.
But after the pandemic, a Marvelous 3 reunion felt right.
"We parted the best of friends and stayed the best of friends," Walker said. "So it was never going to be rocket science getting everyone back together. It was more just like 'How?' and 'When?' And 'Does it matter?' Because it only matters for our friendship. Because outside of our fans — of that band, in particular —this is not something we realistically think is going to move the needle in the grand world scheme of music. We're not trying to be a relevant new band, is what I'm saying. And so, to do it, would only be to have fun."
Marvelous 3's latest songs pay homage to the band's Georgia roots in tracks like "My Old School, Metal Heart" and "Time to Let It Go," which are full of the humor and melodic choruses for which Walker is best known. He continues his tradition of using Atlanta places and street names with a mention of Moreland Avenue (past recordings have include mentions of Buckhead, Peachtree Battle, Grant Park and other locations). And there's a special song written by a fellow Atlanta band, The Producers: a Marvelous 3 cover of the group's classic 1982 power pop hit, "She Shelia." The Producers performed the song during a co-headlining slot on a bill with Duran Duran at MTV's New Year's Rock 'N' Roll Ball on Dec. 31, 1982.
Walker said he first heard "She Sheila" when his sister's boyfriend's band played it at a bonfire back when he was a teen, and the idea of rerecording it in 2023 in honor of Atlanta's power pop lineage came up on the final day in the studio with Marvelous 3. They decided to mimic the song's iconic keyboard riff by Wayne Famous with their guitars.
"We just slammed it, and I was like, 'Of course we nailed that!' " he laughed. "We knew exactly, we knew that it was, like, in our veins for, you know, for years. It was really cool to put it on the new record and kind of wrap up the new album with that as an influence. Because a lot of people hear it now, and are just like, 'Wow, that's one of my favorite songs on the record.' And they don't even know it's a cover. I'm like, 'Well, there you go.' And I'm like, that's how strong the song is."
With dozens of 1980s and 1990s acts on the road this year and festivals such as the recent When We Were Young gathering in Las Vegas featuring the bands Blink 182 and 30 Seconds to Mars, Walker said the time was right for the reunion. And with sold-out shows in Atlanta and Chicago to celebrate the 25th anniversary of its Hey! Album, putting out a fourth one wasn't a bad idea.
"We didn't fit in then, and we don't fit in now," Walker said. "So we didn't care about trying to like, 'Oh, maybe we can squeeze onto an emo show or something. It's not that. We're doing this for ourselves."
The Marvelous 3 perform at Atlanta's Tabernacle Oct. 27 through Oct. 29, 2023.
Secondary Content
Bottom Content