Section Branding
Header Content
Gun rights activists are calling on legislators to ensure 'right to self-defense'
Primary Content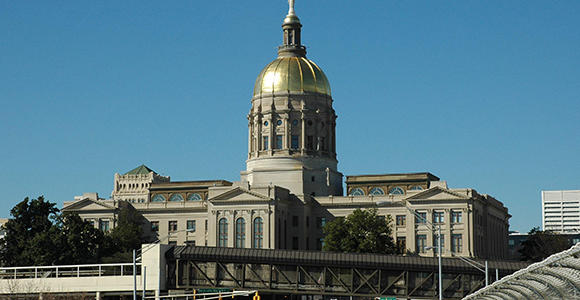 While Georgia's General Assembly ramps up early in January, the fight over gun rights legislation is underway. 
GA2A, a Georgia Second Amendment advocacy group, launched a "Stand Up for Stand Your Ground" campaign in what they call a "right to self-defense" movement. 
The campaign aims to fight House Bill 842, Georgia Shoot First Act, sponsored by State Rep. Marvin Lim (D-Norcross). 
The legislation replaces Georgia's stand your ground law — with duty to retreat.   
Duty to retreat requires a person, even in self-defense situations, to consider retreating instead of harming the person if they can do so safely. 
"We are continuing to protect the right to self-defense so long as someone has a reasonable perception of a deadly threat," said Lim, an attorney. "The one thing that we are adding is to say that when you are considering what is reasonable, make sure that the ability to walk away, i.e., the duty to retreat, is part of what a person considers." 
But, the pro-gun GA2A said it "is committed to thwarting this effort and preserving the rights of Georgia citizens to protect themselves without fear of prosecution." 
"We've got going on a 300-year history now of being allowed to defend the property and without a duty to retreat," said John Monroe, a lawyer for GA2A. "It's not a problem in Georgia, so I think we've got good evidence that what we have is working." 
In recent years, Georgia's Republican leadership has successfully expanded Georgia's gun laws, including passing into law a constitutional carry bill in 2022. 
FindLaw.com reports about a dozen states have duty to retreat laws. 
Secondary Content
Bottom Content