WATCH LIVE | GHSA Football Class A Division I Championship: Swainsboro vs. Prince Avenue Christian
Section Branding
Header Content
Fulton County sheriff faces pushback over plans to outsource inmates to jails as far as Mississippi
Primary Content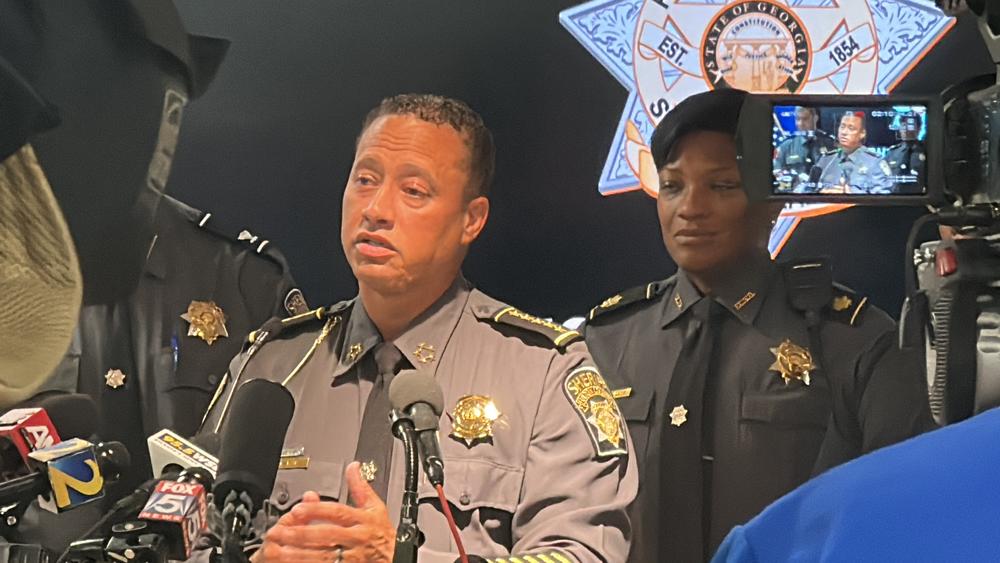 Fulton County's sheriff is defending his plan to send hundreds of detainees to jails in south Georgia and out of state. 
Sheriff Pat Labat wanted to relieve jail overcrowding by outsourcing inmates to privately operated facilities in Folkston, Ga., near the Florida border, and Tutwiler, Miss.
During a meeting, Labat spoke to Fulton County commissioners about the facilities.
"Instead of languishing in jail, we're going to present to you a couple of opportunities where there's more space and a cleaner environment," Labat said. 
During his presentation, the sheriff reminded commissioners how the overcrowding, combined with the deteriorating state of the jail, has led to increased violence.
"Several months ago, I brought in (to the commission chamber) 1,200 shanks in five different wheelbarrows," Labat said 
Inmates have crafted the shanks — improvised, contraband stabbing weapons — out of chunks of crumbling jail walls.
The county is working on improving the current facility, including replacing the walls with an epoxy material that would make it harder for inmates to "bore through walls and make shanks," Fulton County Manager Dick Anderson told commissioners.
Plans to build a new jail are underway, but that process will take years.
Maurice Kenner, an Atlanta Judicial Circuit public defender, has filed an emergency petition to prevent the transfers.
"What the sheriff wants to do is to move presumptively innocent clients, mostly of color, 400 miles across state lines into the state of Mississippi into a private prison and tell us that they're going to be safe," Kenner told commissioners.
Some commissioners are unhappy with the plan, especially with the $40 million-a-year price tag.
"This is about the third time that the sheriff has come down here to ask us for a boatload of money with limited detail," Commissioner Bob Ellis told Labat during his presentation. "That's an abuse of power."
A vote could come at the commission's next meeting in early October.
Ten inmates have died at the jail in 2023. The death of one inmate, Lashawn Thompson, 35, in the jail's mental health wing last September prompted an investigation by the Civil Rights Division of the U.S. Department of Justice. A detention officer found Thompson's body covered in bedbugs. The county reached a $4 million settlement with Thompson's family over his death.
Secondary Content
Bottom Content