Section Branding
Header Content
Macon to house one-of-a-kind center for people with disabilities
Hero Image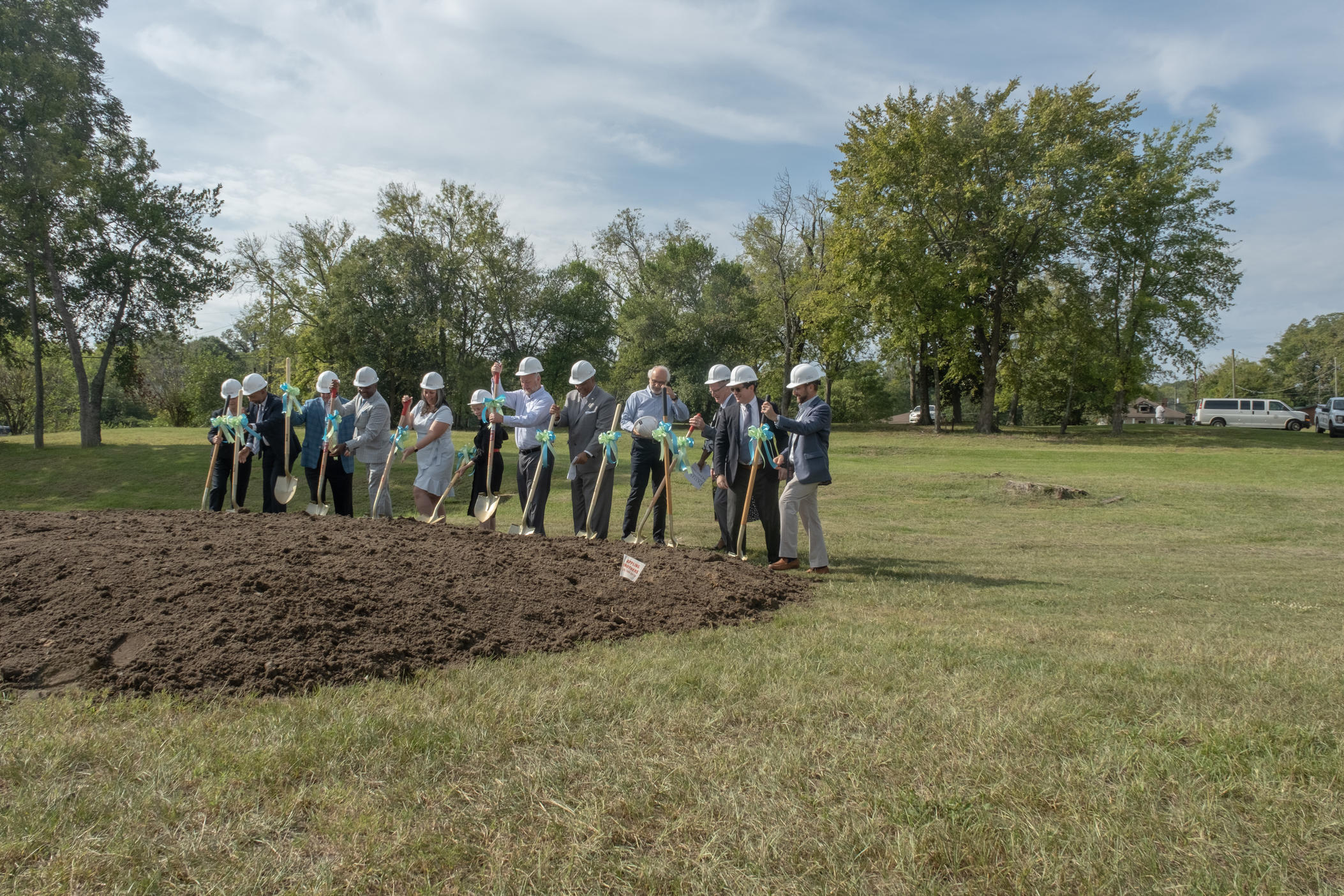 Primary Content
Georgia's Department of Behavioral Health and Developmental Disabilities is partnering with a Macon-based provider to open a healthcare center specifically for people with intellectual and developmental disabilities, or IDD. 
Leaders say it's the first of its kind in the country. 
Set to open in 2025, over $7 million from the state is funding the construction of a 16-bed crisis unit in Macon for people with IDD to be run by River Edge Behavioral Health with support from Mercer University. 
Staff and community members broke ground on the site located near downtown Macon on Wednesday morning. 
Commissioner of the Department of Behavioral Health and Developmental Disabilities Kevin Tanner said on average in Georgia, 21 people with IDD get "stuck" in emergency rooms each day. 
"And that's not the proper place for them," Tanner said. "They need to be somewhere they can have the right treatment and the people who understand how to treat them properly."
Some people may end up boarded in an emergency room for months. Tanner said the so-called crisis stabilization diagnostic center will provide inpatient care for no longer than 90 days.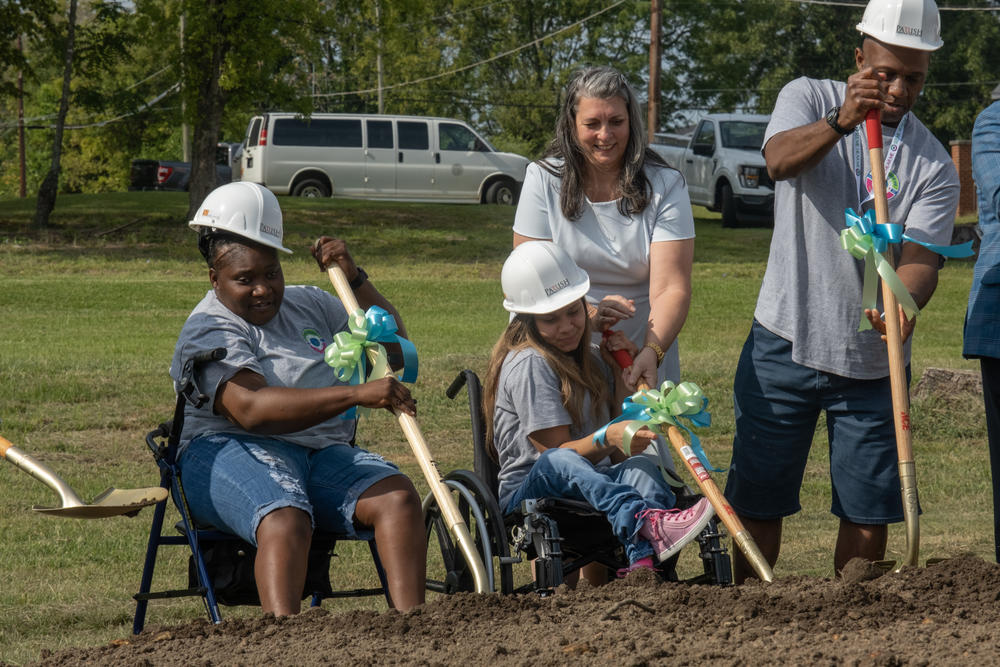 "The day someone walks into this building, we're going to start the discharge planning process," Tanner said, in order to connect people to permanent housing and long-term support faster. 
The new center is part of a promise Georgia lawmakers made to expand mental health services when they passed the Mental Health Parity Bill, House Bill 1013, last year. 
During the upcoming legislative session, Tanner plans to request $3.2 million in additional money to support operating costs at the center. 
River Edge currently operates three support centers in Central Georgia for people with intellectual and developmental disabilities and their families or caregivers. 
In addition to crisis stabilization, the new center will also bring in specialists in dentistry, physical therapy, neurology and speech and language pathology, among others.  
Tyasia Morrow is a case manager with River Edge for people with disabilities. She said specialized health care for them can often be really hard to find. 
"It'll be people who are working with individuals that have already done this work before, or are willing to," Morrow said about staff at the new facility. "We do have individuals with different diagnoses, and it's kind of hard for them to get the services with somebody who doesn't know anything about it." 
But behavioral health staffing shortages may pose a problem down the line. 
In West Macon, a 24/7 crisis service center operated by River Edge has been closed for months — a sign on the door points to pandemic-related problems, and encourages people to call another one of River Edge's crisis centers in Baldwin County, about 40 minutes away, if they need help.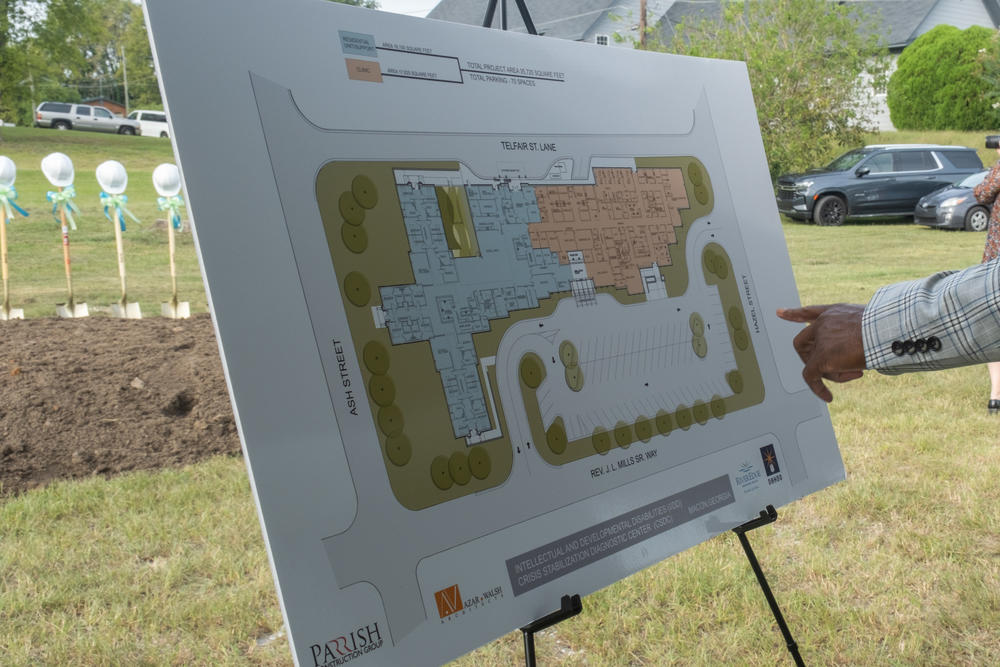 River Edge CEO Cass Hatcher blames the temporary closure on staffing shortages, and said they're working on getting the crisis service center opened in the next couple months. 
The closed center has nine temporary crisis beds. This new center will have 16, and Hatcher said it will need about 60 staff members to be fully functioning. 
"We're working closely with the governor and the General Assembly and we're hopefully going to be able to get some additional funding for our staff," Tanner said about the department's plan to address staffing shortages. "We also are looking for some incentive funding for our crisis centers to be able to get them fully staffed."
Also part of budgetary requests next year is almost $15 million to increase crisis center staff salaries across the state. 
Secondary Content
Bottom Content