Section Branding
Header Content
Georgia hospital execs open to CON reform
Primary Content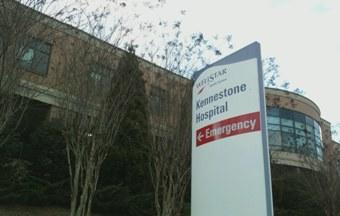 ATLANTA – Representatives of Georgia hospitals expressed support Tuesday for streamlining the state's certificate of need (CON) process for licensing new health care facilities and medical services without scrapping the law entirely.
The Georgia Hospital Association has adopted a set of recommendations aimed at limiting the number of parties that can attempt to block approval of CON applications and reducing the time it takes to appeal adverse CON rulings, Anna Adams, the GHA's executive vice president of external affairs, told members of a state House subcommittee at a hearing in Albany.
The committee was formed to look for ways to modernize a CON law that dates back to 1979.
The GHA's board adopted 14 recommendations last week for changes to CON, including allowing only in-state entities with a service area "substantially" overlapping that of a proposed hospital to challenge its CON application.
The association also suggested moving the consideration of appeals to adverse CON decisions from a panel overseen by the state Department of Community Health to the Georgia Office of State Administrative Hearings. Adams said the OSAH is a "well-oiled machine" that would be able to speed up the handling of appeals.
Aside from changes to CON, Adams said the GHA also would support legislative efforts at tort reform, an issue Gov. Brian Kemp has vowed to push during the upcoming legislative session to rein in the soaring costs of medical malpractice insurance.
"We want to make sure [health care] providers feel safe to practice in Georgia," she said. "In some cases, they're practicing defensive medicine because they're afraid of these runaway [jury] verdicts."
While the General Assembly has considered bills to repeal CON in Georgia entirely, those who testified on Tuesday said the CON law helps hold down the costs of health care.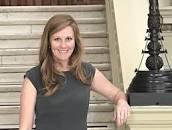 Monty Veazey, president and CEO of the Georgia Association of Community Hospitals, cited a study his organization commissioned that found Georgia patients pay significantly less for health care than patients in states that don't have a CON law.
Chris Dorman, president and CEO of Tifton-based Southwell, a health system that serves a dozen counties in south-central Georgia, said Medicaid expansion in Georgia — a proposal long resisted by Republicans — would help financially stretched rural hospitals stay open. He said 66% of Southwell's emergency-room patients either have no health insurance or are underinsured.
House Minority Leader James Beverly, D-Macon, a member of the study committee, said the limited Medicaid expansion that Kemp pushed through the General Assembly — which took effect in July — isn't putting a significant dent in the problem.
"We have a crisis on our hands right now because we haven't used common sense to expand Medicaid," Beverly said.
The study committee will hold a fourth and final meeting next month before developing recommendations for the full House to consider during the 2024 session.
This story comes to GPB through a reporting partnership with Capitol Beat News Service. 
Secondary Content
Bottom Content