Section Branding
Header Content
Federal judge rules Georgia can resume enforcing ban on hormone treatment for transgender minors
Primary Content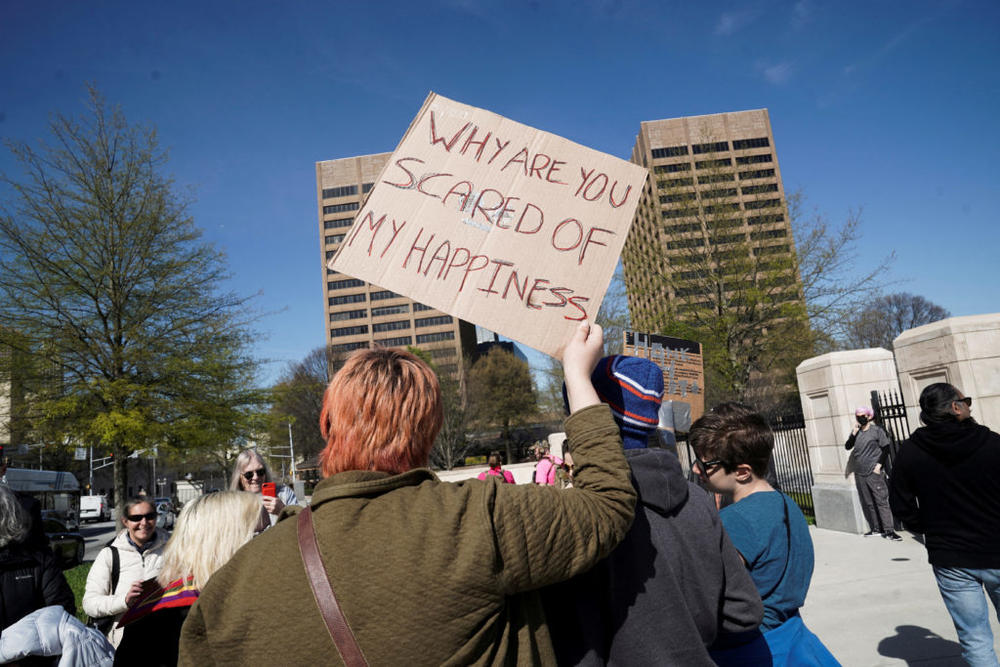 Georgia can resume enforcing its new law banning hormone treatments for transgender children, a federal judge ruled Tuesday.
Republican lawmakers passed the controversial law this year, preventing transgender children from receiving estrogen or testosterone treatments. LGBTQ advocates said that amounted to medical discrimination against transgender people, as doctors could still prescribe those hormones for other reasons. It took effect July 1.
On Aug. 20, U.S. District Judge Sarah Geraghty, sided with a group of families of transgender children challenging the law, granting a temporary pause on its enforcement while the case moved forward.
The following day, a panel of judges from the 11th Circuit Court of Appeals, which includes Georgia, lifted an injunction on a transgender medical ban in Alabama, finding that state's law does not discriminate on the basis of sex, blocking hormone treatments there.
Citing that decision, attorneys representing Georgia asked Geraghty to reconsider, and in an order filed Tuesday, Geraghty blocked her previous order blocking the ban.
"It is undisputed that this Court's preliminary injunction order rests on legal grounds that have been squarely rejected by the panel in (the Alabama case), and that this Court's injunction cannot stand on the bases articulated in the order," Geraghty wrote.
Alabama attorneys representing families of transgender children vowed to fight on and call for the full 11th Circuit Court to hear the case. The attorneys representing Georgia's suing families asked Geraghty to keep the ban on pause until the court of appeals decides whether to hear the case, but Geraghty ruled that "The Court does not consider this to be a plausible or a lawful option. As the Defendants correctly state, (the Alabama decision) is binding precedent right now, notwithstanding the fact that the mandate has not issued."
Geraghty says in her order that it could be months before it is clear whether the Alabama plaintiffs will seek a new hearing and whether that request will be granted.
According to Geraghty's order, a petition for rehearing in the Alabama case must be filed within 45 days of the appeals court's Aug. 21, order.
Geraghty said she would await further developments in the Alabama case before considering a motion to reconsider.
This story comes to GPB through a reporting partnership with Georgia Recorder.
Secondary Content
Bottom Content