Section Branding
Header Content
Georgia student activists announce new policy platform on the March on Washington's 60th anniversary
Primary Content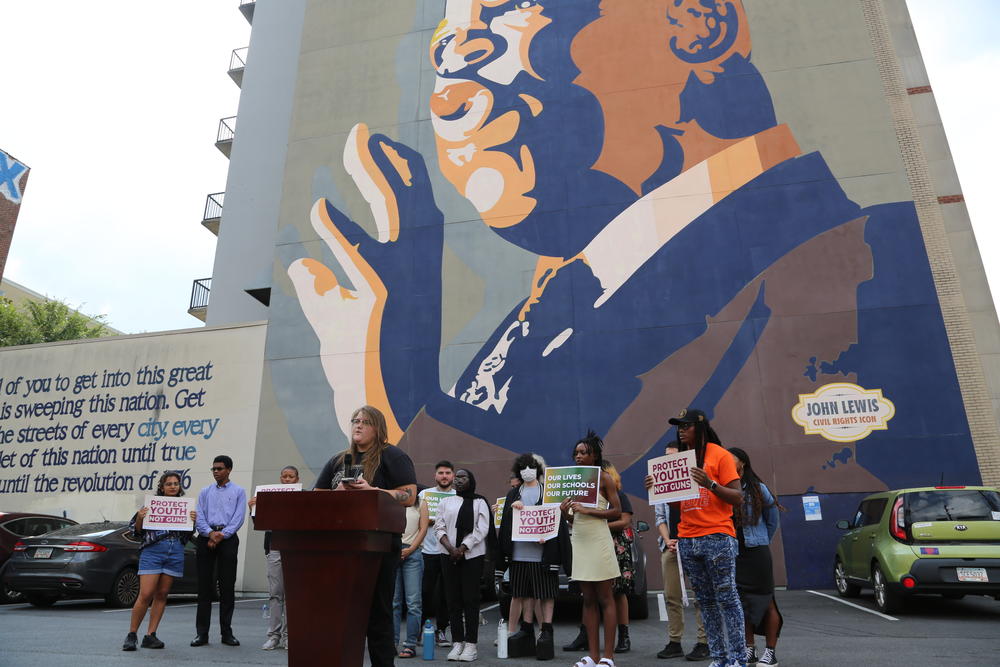 On the 60th anniversary of the Peoples' March on Washington best known for Dr. Martin Luther King Jr.'s "I Have A Dream" speech, a group of student activists in Georgia announced a policy platform that addresses their demands to the state.
Student Organizers from the Georgia Youth Justice Coalition announced their platform in front of a mural of the late U.S. Rep. John Lewis, who died in 2020. They say they are focused on increased funding for public education, LGBTQ rights and climate change. 
Jordan Madden is a student at Georgia State University. He says their organization hopes to continue the fight that Lewis and others led. 
"Today we gather under his legacy that he made 60 years ago," Madden said, referring to Lewis, who was also a speaker at the 1963 march. "To say 60 years later, there's still much to fight for every day. Young Georgians, Black, brown, LGBT-plus, and working class organizing in the streets and at the ballot box against the legacy of some of the same harmful forces," he said.
The Georgia Youth Justice Coalition surveyed hundreds of young people across Georgia to build the platform. They plan to present it to lawmakers over the next several months. 
Jo Pennington, a Georgia State University senior, said that the group hopes to inspire other young people in Georgia, 
"We are the next generation of voters and leaders and changemakers," she said. "And if any young people today are watching, I hope that they realize the power that they have and they decide, maybe today, because of us, to step up and claim it." 
Secondary Content
Bottom Content