Section Branding
Header Content
'He is the target': Trump supporters gather at Fulton County jail ahead of booking
Primary Content
LISTEN: Trump supporter Daniel Demoura tells GPB's Sarah Kallis why he came from Boston to Atlanta to attend the protest.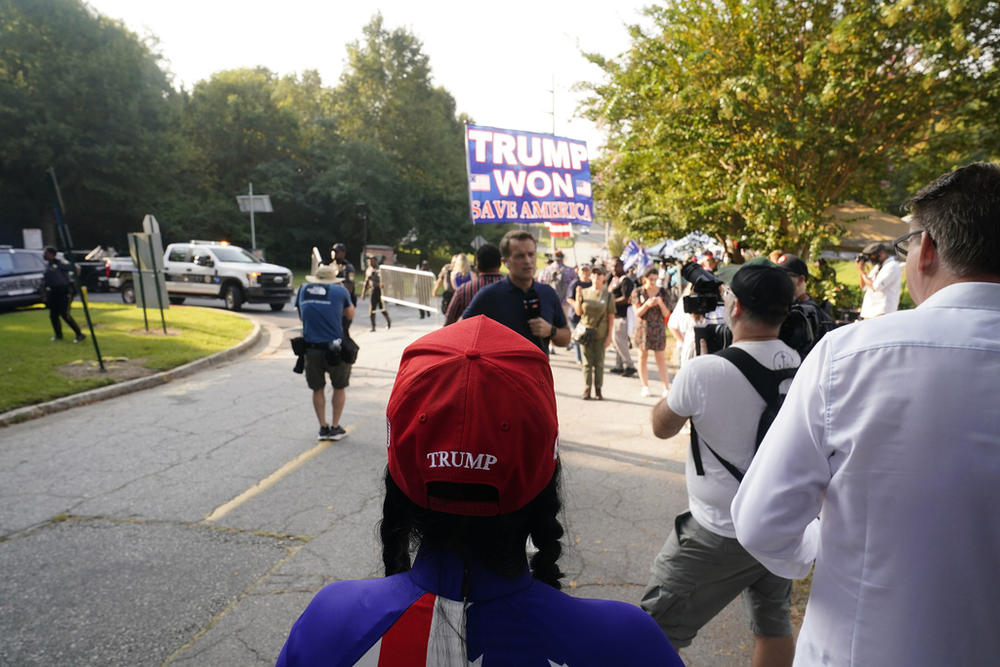 Protestors lined up Thursday outside Fulton County Jail in support of former President Donald Trump, who was expected to surrender that evening.
As Fulton County prepared for Trump to surrender himself on 13 charges related to his efforts to overturn Georgia's 2020 presidential election, his supporters protested in front of the jail.
Daniel Demoura came to the protest from Boston. He said he fully supports Trump and does not believe the charges against him are legitimate, despite the evidence presented by the special grand jury.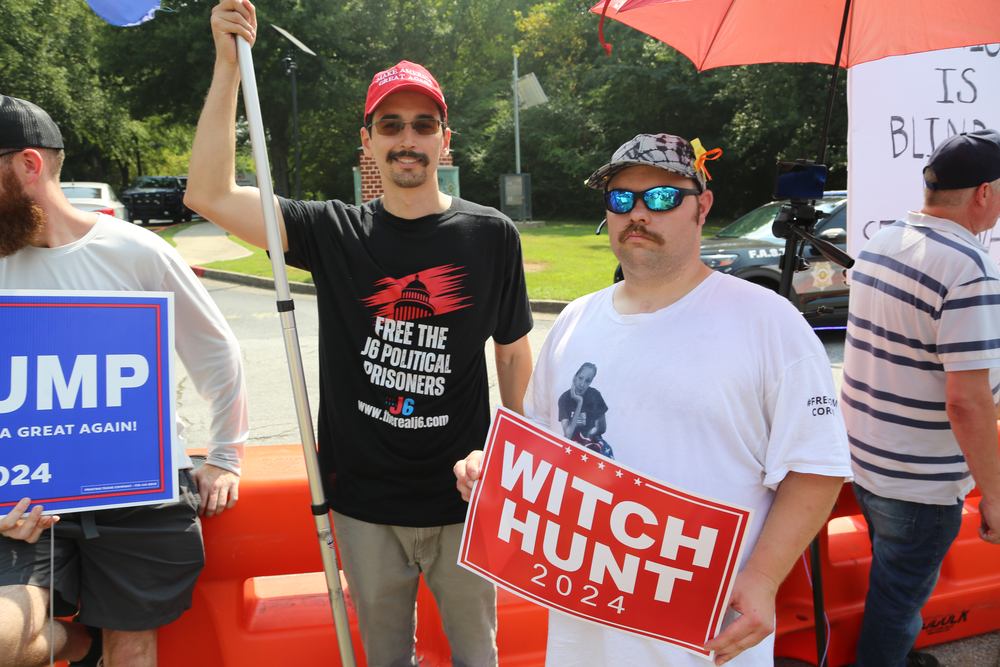 "I believe that these charges just show that President Trump is really in between us and the corrupt judicial system," Demoura said. "It just shows that he is the target." 
Not everyone outside of the jail was in support of Trump. A woman who says she goes by the name "CeCe", was there in a rat costume despite temperatures close to 100. She says Trump should face justice.
"The peaceful transition of power has always been a hallmark of America and now he has made us a laughing stock of the world," CeCe said. 
She joined others dressed as rats who were part of a group called Republicans Against Trump, abbreviated to R-A-T. 
Eighteen of Trump's allies were also indicted in the case, and a steady stream of the co-defendants have appeared for booking in the days since the August indictment. 
This is a developing story.
Secondary Content
Bottom Content