Section Branding
Header Content
Cobb County schools holds hearing for teacher accused of violating 'divisive concepts' law
Primary Content
LISTEN: Cobb County held the last of a two-day hearing for a fifth grade teacher accused of violating school policy by teaching divisive concepts to her class. GPB's Amanda Andrews has more.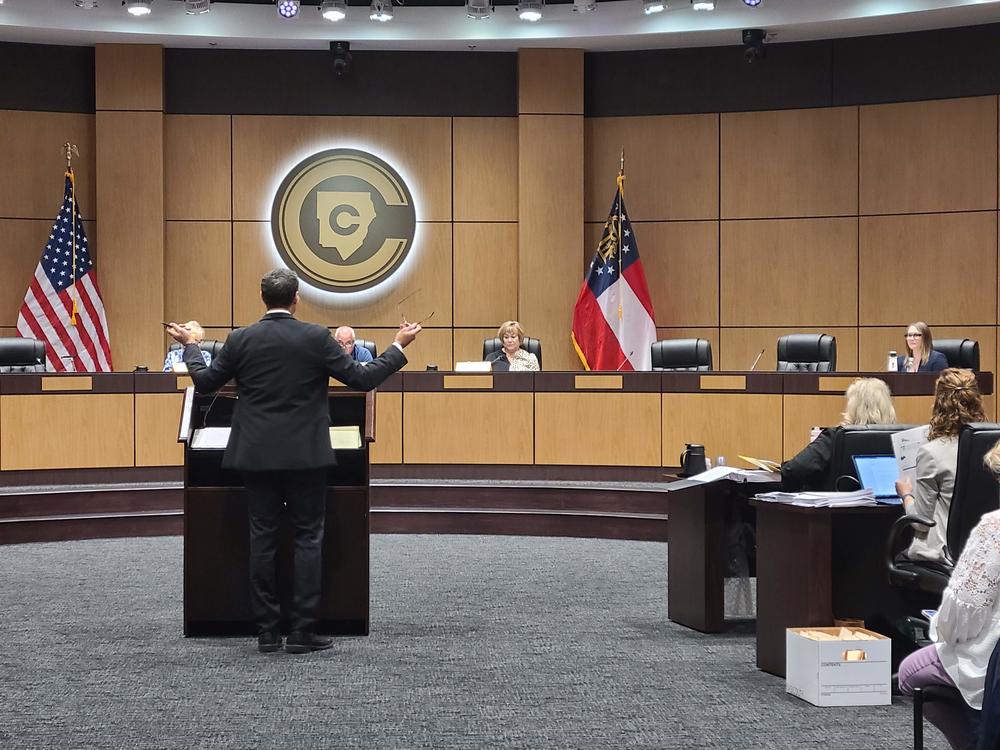 Officials with the Cobb County School District met Friday morning for Day 2 of a termination hearing to determine if fifth grade teacher Katie Rinderle violated Georgia's new divisive concepts law.
Lawyers for CCSD cross-examined Rinderle, who they argue violated school policy by reading a picture book about a child who challenges gender assumptions called My Shadow is Purple by Scott Stuart.
Georgia's divisive concepts law passed on party lines in March of 2022. The bill places heavy restrictions on teachers discussing topics related to race and ethnicity and allows parents to question what is taught in the classroom.
Rinderle said she took all the appropriate action before reading the book to her class.
"There is no part of the policy where you have to receive permission for a picture book that is read aloud," she said. "I did preview the book. My opinion is that it was appropriate for the age and grade levels that I serve."
Evidence against Rinderle in the hearing included an email from Casey Lee, a parent of one of Rinderle's students.
In the email Lee said she was disappointed by the teacher's decision.
"You have known my child since second grade and I have put my trust in you to challenge him academically," Lee said. "You allowed him to be placed in a very awkward situation, which in return forced a conversation in our household that we were not ready to have with him."
Rinderle has been on leave for a month. Attorney Craig Goodmark is representing her. He argues the district is thinking about politics over school policy.
"Employees follow policies," Goodmark said. "Politics. The politics of outsiders. The politics of angry parents. Those do not come into the classroom, and they do not get to say to the Cobb County School district who stays and who goes."
A decision in the case will be announced at the next Cobb County Board of Education meeting Aug. 17.
Secondary Content
Bottom Content