Section Branding
Header Content
Columbus man to open only record shop in the city so people can 'experience' music
Primary Content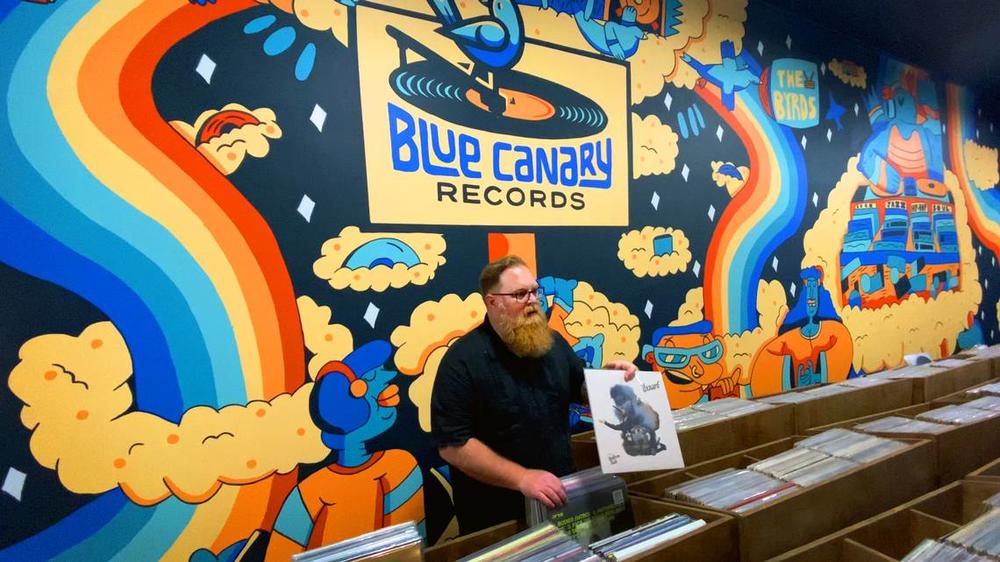 One day in spring of 2021, Brian Cook was driving home with an obscene amount of vinyl records from an Opelika record shop.
A man in his 40s, Cook has lived through the progression of being able to listen to music from records and cassette tapes to CDs and then digital music. He's bought the same albums multiple times in different media as technology changed over the years.
The reason it's important to listen to and appreciate records for what they are, Cook said, is because they aren't just a way to listen to music.
"It's an entire experience," he said. "That's the beauty of it. You have to actually pay attention to what you're doing. And I think a lot of young people these days, and people my age, appreciate that experience."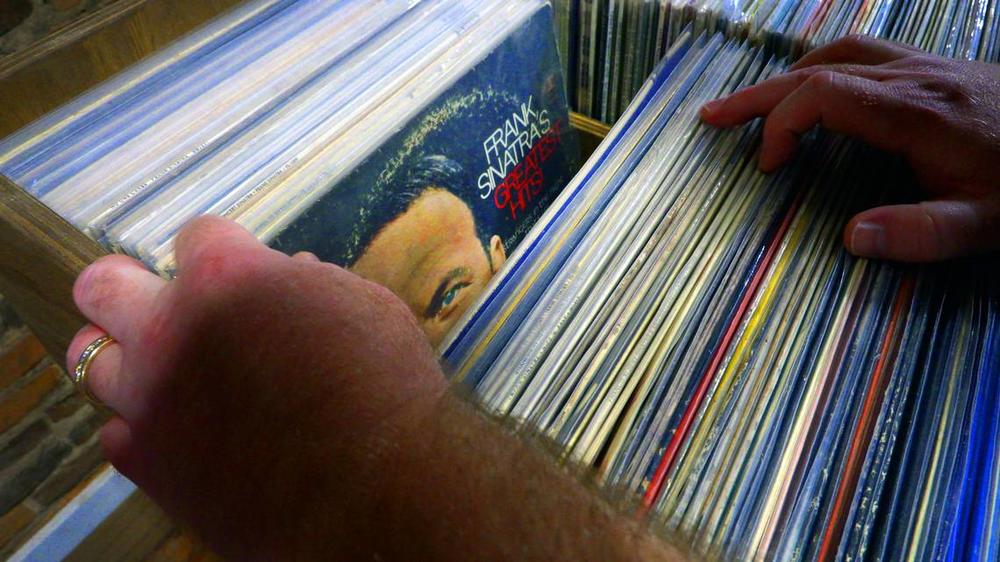 During the trip, Cook found himself wishing that there was a record shop in his hometown of Columbus to cut down on the driving time Alabama or Atlanta in order to indulge in his passion of listening to and collecting vinyl records.
The random thought lit a spark in the stay-at-home dad, and he needed knowledgeable people to tell him starting this business was a terrible idea. Cook met with business owners who operate in downtown Columbus.
They all said it was a great idea. 
He created a business plan and went to the Small Business Development Center at Columbus State University who helped Cook refine the plan.
He can now educate residents about vinyl records while helping people experience albums the way artists intended them to be heard. Blue Canary Records opens Aug. 5 on Broadway.
"This is something of a passion project that I've really been excited to do," Cook said. "It represents a new space in Columbus for people that like music."
'QUITE A BIT OF MUSIC'
There are two things that Cook loves to do: listen to music and talk.
And he is excited to talk to people who will visit Blue Canary having never experienced listening to music on a vinyl record before. The shop will have listening stations for people to gain that experience in the store.
"You can come to me," Cook said. "And we can talk about what you want to listen to. And if you've never touched a record, I can walk you through how to do that."
He will teach customers about the different types of record players and how they work. Headphones will be available along with a lounge area, Cook said, so people can find music they really like.
Blue Canary currently has around 4,000 records in its collection, with about 2,500 LPs (long-playing vinyl records). He's got another 1,500 of those 45 records, small records with one or two songs per side. Blue Canary will also be selling CDs and cassettes.
"I've got quite a bit of music," Cook said. "I would say that about 80% of it is stuff that I have procured over time from various places."
Most of the records are used, but about 20% of the records will be newer releases directly from the distributor, he said.
Along with the music, turntables will be available to buy. Some of the turntables will be a better fit for people who are new to the experience, Cook said, while others will be more advanced.
The record shop will also buy, sell and source records, he said. Cook is willing to make potential offers on old records people may have that they want to sell, and Blue Canary will be able to help find specific records that customers may be looking for.
'CUSTOMER BASE IS COLUMBUS'
Located next door to Frank's Alley on Broadway, the shop sports a mural taking up one wall that was created by George F. Baker III. One of Cook's friends recommended the Atlanta-based artist, and Baker agreed to do the piece after Cook reached out to him.
"I wanted people to walk in off the street and go, 'Wow,'" Cook said. "There are so many opportunities to capture people's attention."
To further engrain the experience on customers, the Blue Canary features a dedicated space for musicians to perform live. An area in the back of the shop can host about 30 people, with screens and speakers emitting the performances to the front part of the shop and outside on Broadway.
Two live performances have already been booked for Blue Canary's grand opening on Aug. 5 starting at 11 a.m. He plans for the event to be "a big party" with music and $5 hot dogs from Frank's Alley. There will also be sweets provided by other vendors along with activities and giveaways throughout the day until 8 p.m.
"I'm very excited," Cook said. "I think we're going to have a lot of fun."
More about the grand opening and future events can be found on the shop's social media accounts.
Cook and his wife, Christy, are Columbus natives. He attended Spencer High School while his wife went to Brookstone. He then worked at Aflac for 13 years, and Christy became an employee at CSU. Cook became a stay-at-home dad to their 12-year-old son and 7-year-old daughter during the pandemic.
His long connection to Columbus was part of the reason it was important to Cook that the city have its own record store.
"Opelika and Auburn are kind of their own thing," he said. "And they've got their own population. Columbus is the second-largest city in the state, and the fact we don't have a record store kind of boggled my mind when I started thinking about it."
The city has a lot of people with a lot of diverse tastes, Cook said. He wanted to give Columbus something they could be proud of, and being downtown is important for the shop's success.
"My customer base is Columbus," Cook said. "It's the people that live here. It's the tourism that comes through. It's the military. It's the students at the Schwob School of Music."
This story comes to GPB through a reporting partnership with the Ledger-Inquirer.
Secondary Content
Bottom Content