Section Branding
Header Content
Savannah 'shero' tops list of recommendations for city's historic square renaming
Primary Content
LISTEN: Savannah's Park and Tree Commission advanced a slate of five preferred names for the former Calhoun Square, with one historical figure emerging as the frontrunner. GPB's Benjamin Payne reports.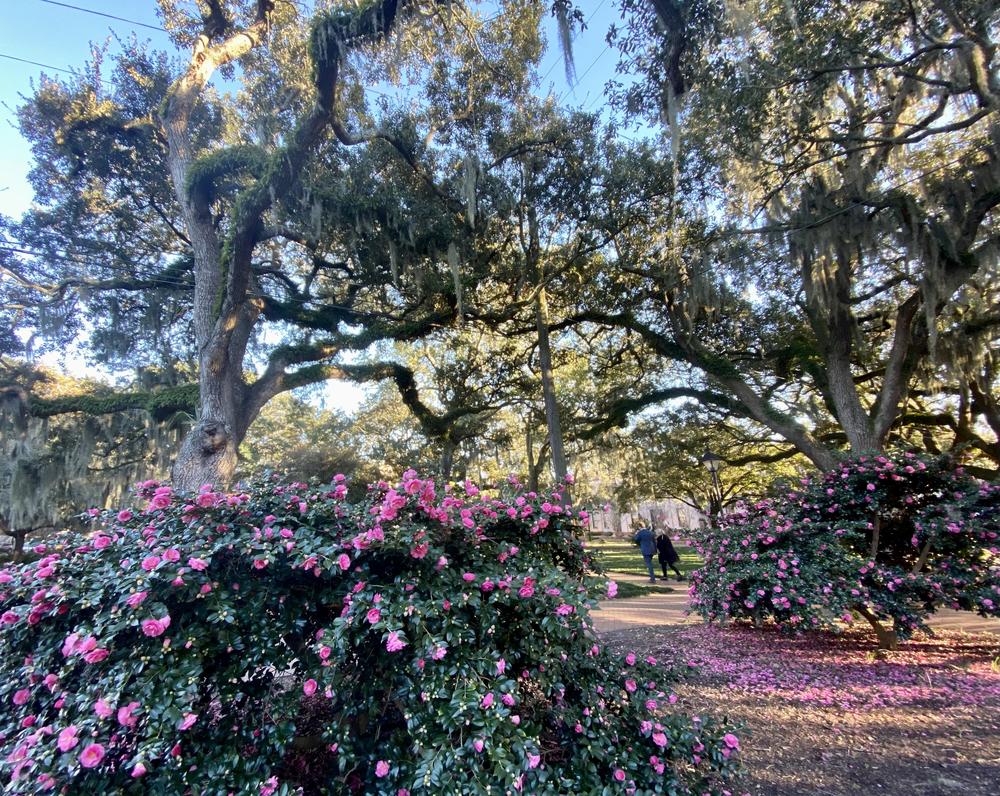 Savannah park officials have signaled a clear favorite in the city's search for a new name to bestow upon a historic town square that — for more than 170 years until late 2022 — had honored former Vice President John C. Calhoun, an avowed supporter of slavery.
The city's Park and Tree Commission voted Tuesday to recommend a slate of five names to Savannah City Council, led by the nine-member board's top vote-getter: Susie King Taylor, a Black educator who served as an Army nurse for the Union during the Civil War.
Born into slavery in nearby Liberty County, Taylor garnered the approval of six commissioners, making her the only one of 14 publicly submitted nominees to receive a majority of the board's blessing. (The city's original list consisted of 15 nominees, but one applicant later withdrew their nomination.)
None of Savannah's 22 historic town squares — regarded as signature elements of Georgia's oldest city — are named after a person of color or a woman.
City Council is expected to take a final vote on a new name for the square in late August; however, councilmembers are not required to choose from the Park and Tree Commission's recommendations, which, in addition to Taylor, included:
The Creek tribe of Native Americans, who were among several indigenous groups to occupy the land that eventually became colonized as Savannah by British settlers.

George Leisle, a Virginia-born pastor and international missionary who founded First African Baptist Church in Savannah, regarded as one of the country's oldest Black churches.

W.W. Law, a Savannah-born Black civil rights leader at the forefront of activism in the city during the 1950s and '60s.

"The Seven Sisters," a group of women credited with spurring Savannah's historic preservation movement, beginning in the 1950s with downtown's Davenport House.
The Creek tribe, Law and "The Seven Sisters" each received the approval of three commissioners, followed by Leisle with two.
Before making its recommendations, the commission heard public comment, which included multiple citizens in favor of Taylor's nomination.
"A lot of Savannah's enslaved history has been erased from this beautiful city," said educator Rossie Norris, who was among Taylor's supporters at the meeting. "My thoughts are that this would be an amazing way to give credence to an African American shero."
The next step in the renaming process of the former Calhoun Square is set for Aug. 3, when Savannah's Historic Site and Monument Commission meets to make its recommendations to City Council.
Secondary Content
Bottom Content