Section Branding
Header Content
Georgia moms aren't getting the right care after pregnancy. A report finds that has fatal outcomes
Hero Image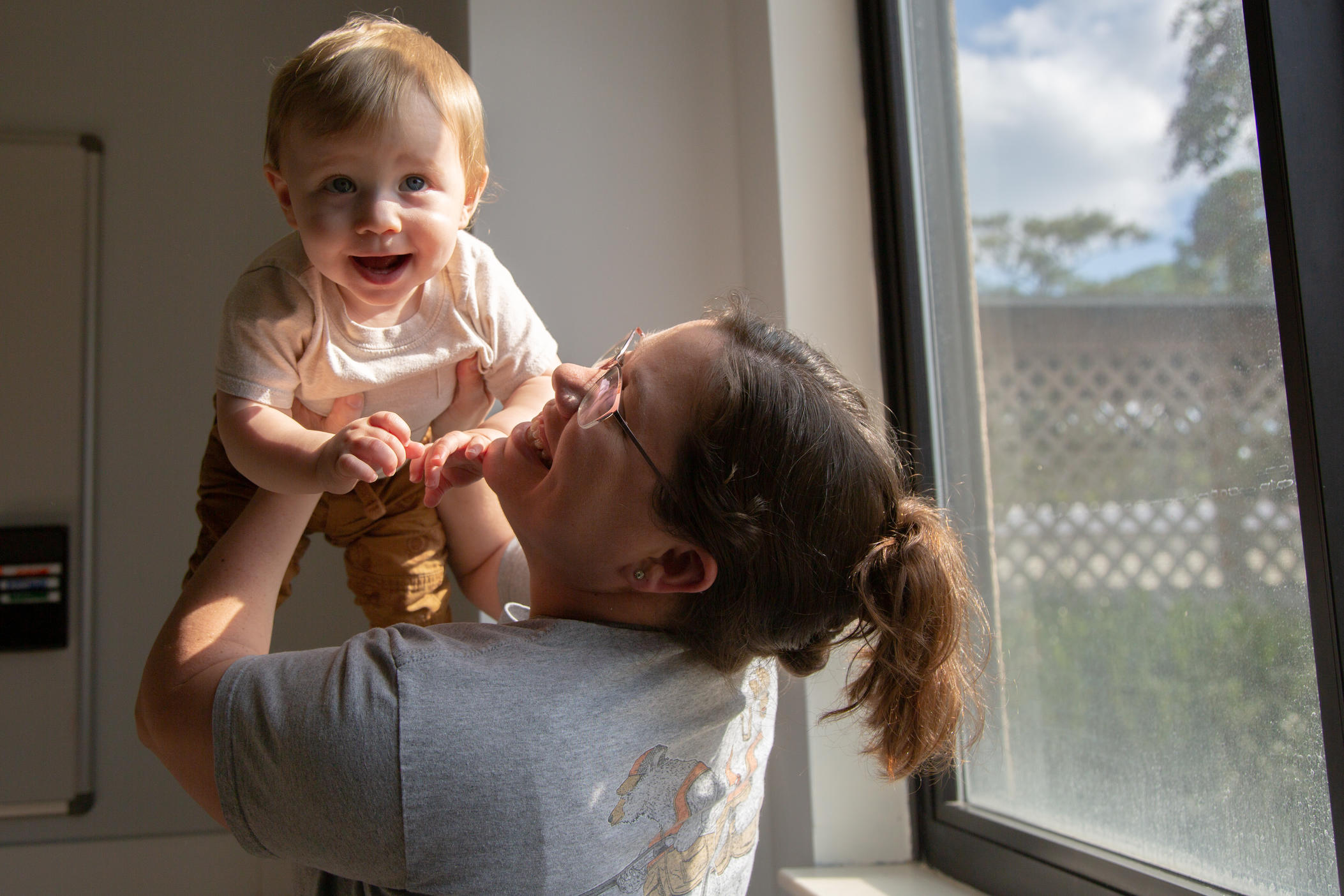 Primary Content
Earlier this year, Georgia's Maternal Mortality Review Committee reported just over 100 cases of pregnancy-related deaths from 2018 to 2020. Almost 90% could have been prevented. 
According to national estimates, Georgia's rate of 30.2 pregnancy-related deaths per 100,000 live births is almost double that of states that rank near the top for maternal outcomes. 
A new review from the state committee looks more carefully at why. 
The committee, composed of maternal health specialists, uses information from death certificates and medical records to track pregnancy-associated and related deaths. This is the first case review to also account for social determinants of health, such as economic stability and access to health care. 
While cardiac complications were the leading cause of pregnancy-related death among Black mothers — whose maternal mortality rates are already twice as high — it was mental health crises for white mothers. 
More than half of deliveries which resulted in a pregnancy-related death were insured by Medicaid. Geographically, central Georgia counties saw the highest ratios of pregnancy-related deaths by residence. 
Besides these disparities, what nearly all pregnancy-related deaths had in common is they happened up to one year postpartum, many within the first 60 days. 
Professor at Georgia Southern University, Heidi Altman, runs the Georgia Moms Project, an ongoing study where Altman interviews people with experiences in prenatal and postpartum health care to find patterns for possible causes of maternal mortality. 
Altman said she's found most moms feel overwhelmed and unprepared after pregnancy. Many also don't have the information they need. 
"When they experience mental health issues or physical health issues, they're unaware of what to look for and they're unaware of the support mechanisms that are available," Altman said. 
It's possible a lack of urgency for postpartum visits contributes to that. Altman said after the recommended six-week postpartum check up, many new moms stop seeing a doctor. 
But there are other reasons why moms may fall out of care, too. The case review also pointed to bias and discrimination in medical care as "probably" contributing to at least 15% of pregnancy-related deaths. 
"There's just many, many opportunities for people to have disconnects around this," Altman said. "And I'm not sure what the solution is except to have more providers and have more education of providers about who their patients might be." 
Georgia lawmakers will use recommendations from the Maternal Mortality Review Committee to inform future decisions on maternal health care. Last year, Georgia expanded Medicaid coverage for up to one year postpartum as part of previous recommendations.
Secondary Content
Bottom Content