Section Branding
Header Content
All ages can explore contemporary puppetry this weekend in the 'Hungry Garden'
Primary Content
Atlanta's Center for Puppetry Arts' Puppetry NOW initiative returns for its second year beginning July 6 and spotlights the work of contemporary artists and puppeteers of color.
Kelsey Fritz, Center for Puppetry Arts Museum and Guest Services Director, said Puppetry NOW allows visitors to learn more about puppetry in general.
"Puppetry NOW is really about supporting artists of color and trying to expand our knowledge and collection of contemporary puppetries," Fritz said to GPB. "Part of why we're supporting specifically artists of color is because puppetry as a field has historically not been as diverse. So we are trying to support and bring in new artists and help get them up and running."
This year's Puppetry NOW showcases the work of artists Pablo and Efrain Del Hierro, who are identical twin brothers from Puerto Rico. Together they run the art collective Poncili Creación, named after a made-up word representing the brothers' desire not to have themselves being the front of their art. 
The brothers said the word "Poncili" means chaotic tranquility. 
"We will use it to explain situations or moments where we perceived the dichotomy of life as something that was, in the end, absolutely opposite; it's completely chaotic," Efrain said to GPB. "But at the same time, our lives seem to have a very organized flow, and we seem to be in control, but realities completely control us."
He added, "The other part is 'Creación,' which means 'creation' in English, and that was a joke on companies when they explain what they do. We do creation in the heart, so we added the word."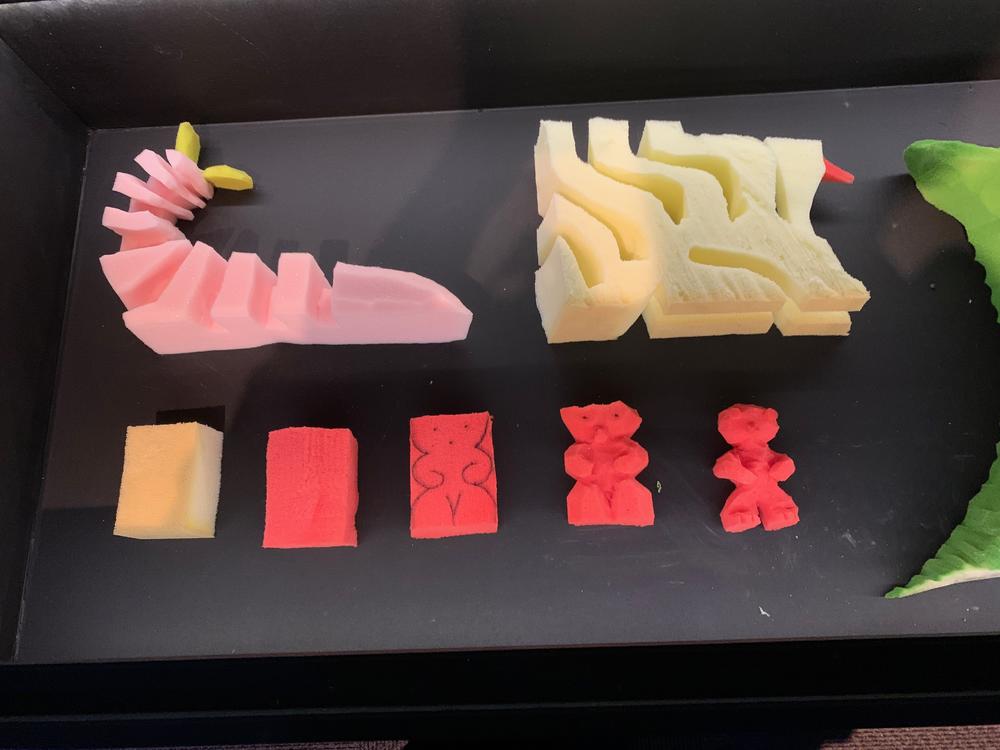 Poncili Creación is known for puppets and artwork crafted from foam. The artists were drawn to foam in their search for the perfect material and found that it fit the style they wanted for their art, props and symbolisms. 
"When we found foam, we said we have found the perfect one," Efrain said. "It's soft, squishable, easy to carry, weightless, and has the qualities of something moving, like it's riding just by itself. And that just led to a 10-year exploration into the material."
Poncili Creación's work will be featured in the Dean DuBose Smith Special Exhibition Gallery through Oct. 29, 2023. 
Fritz said audiences can look forward to seeing interactive pieces, moving pieces, and traditional displays.
This specific exhibit is an amazing opportunity for the Del Hierro brothers because they were able to work freely with their own designs instead of being required to follow the theme of a particular gallery's exhibition, as they have done for many shows.
"It was really interesting to look back on 10 years of work and be like, 'What do we think that we have truly discovered in puppetry? Or what new path do we think that we have truly made in this form that is so ancient and globally practiced?'" Efrain said. "So it was more like a very deep introspection of understanding how we see this craft — different than other people — and what our journey through this craft has informed us."
In addition to the exhibit, Poncili Creación will also perform two versions of their Hungry Garden puppet show. Hungry Garden for families runs through July 9 at noon and Hungry Garden: After Dark (for attendees 18 and up) from July 6 through July 9 at 7:30 p.m.
The performances will include the Poncili brothers with the help of two other puppeteers and musicians.
The family-friendly performance can look forward to "laughter, surprises, wonder and fun," the brothers said.
"The adult show takes a step back from that and allows other manifestations of reality that might not be so happy-go-lucky to seep in," Pablo said. "It becomes a more serious work while still retaining the whimsical aspect of it."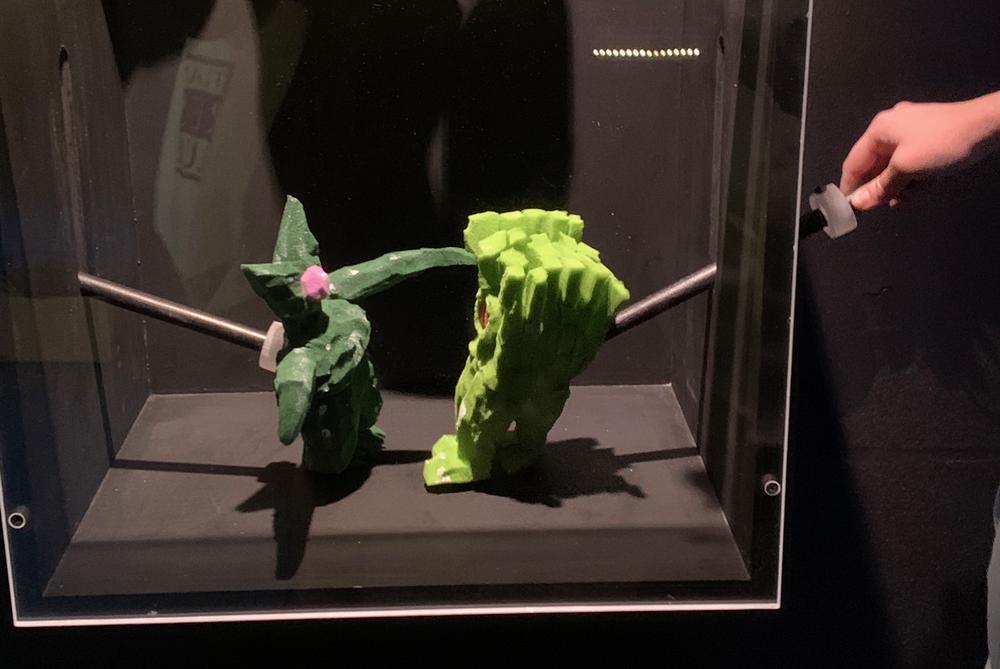 Both Pablo and Efrain Del Hierro hope audiences can look into their world and learn how the material and processes work.
"The exposition is pretty, and it's sort of didactical in some sense, but in a very raw way, so I'm hoping they get inspired," Pablo said.
Efrain adds, "I hope people learn why this material excites us and all its possibilities. When you see the show, it's just a representation of what makes us stand out in this craft and what we feel about the learning we have done that we want to share with people."
Secondary Content
Bottom Content