Section Branding
Header Content
Building costs to rise in Savannah, as city imposes new construction fees on private projects
Primary Content
LISTEN: Savannah's development impact fees are levied on virtually all forms of new private development, as a means of defraying the cost of expanding city infrastructure. GPB's Benjamin Payne reports.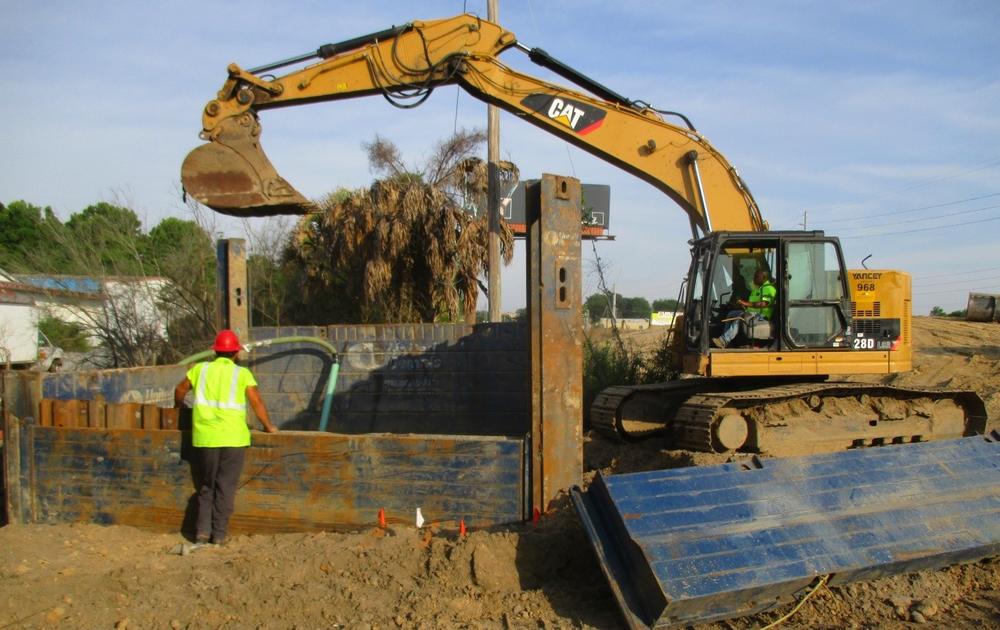 New homes and commercial properties in Savannah will cost more to build over the coming years, as the city began imposing fees for new construction on July 1.
Known as development impact fees, the charges are meant to help defray the cost of expanding Savannah's infrastructure, amenities and services, such as building new roads, parks and fire stations.
"Our approach to developing impact fees in Savannah was driven by data, best practices demonstrated across Georgia, and engagement with local stakeholders, and our community as a whole, every step of the way," Savannah city manager Jay Melder said in a statement. "We now have another tool to assure the necessary expansion of city services into growing areas is funded equitably and sustainably."
The one-time fees are levied on virtually all kinds of new private development within Savannah city limits, from houses to office buildings and beyond: movie theaters, amusement parks and cemeteries, to name a few of the more obscure categories.
Here are the rates for some common types of development:
Single-family detached house: $3,930
Duplex or townhouse (1-3 stories): $3,888
Mid-rise multi-family residential building (4-10 stories): $3,842
Hotel: $640.80 per room
Warehouse: $0.33 per square foot
General office building: $3.06 per square foot
Medical-dental office building: $4.31 per square foot
Hospital: $2.71 per square foot
Supermarket: $3.66 per square foot
Gas station: $343.74 per pump
Savannah's impact fee ordinance provides exemptions for residential remodeling and expansion projects — such as refinishing a basement or adding onto a room — as well as other forms of construction within existing structures. Additionally, new affordable housing developments can qualify for a 25% rate reduction.
The city is gradually phasing in its impact fees for the first two years, meaning that the full rate won't immediately apply: projects built between July 2023 and June 2024 are subject to only 50% of the fee, increasing to 75% for projects built between July 2024 and June 2025.
More than 50 municipalities in Georgia, including Atlanta, currently charge development impact fees, which began in 1990 after the state legislature authorized local governments to impose them.
Secondary Content
Bottom Content