Section Branding
Header Content
Georgians pack Mulberry Street UMC to express support for Macon's Jewish community
Primary Content
Georgians from Bibb County and across the state packed a downtown Macon sanctuary on a sweltering Sunday afternoon to express support and solidarity for Temple Beth Israel and the wider Jewish community.
What Temple Beth Israel Rabbi Elizabeth Bahar initially expected to be a relatively modest event turned into a celebration of Macon's unity and diversity with more than 900 people attending a service at Mulberry Street United Methodist Church.
"A Service of Unity and Love," was held nine days after a handful of extremists gathered outside Temple Beth Israel, shouting antisemitic rhetoric and hanging a caricature of a Jewish man wrapped in a Pride flag in effigy from a Macon street sign.
The extremists returned the next day in an attempt to disrupt several hundred Maconites who had gathered on the steps of Temple Beth Israel to express their support for Middle Georgia's Jewish community.
The response to the antisemitic rhetoric was clear Sunday, whether from elected officials or religious leaders.
"We are with you," the Rev. Ted Goshorn of Mulberry Street UMC told Bahar and her congregation. "Look at all the people gathered here today. We have gathered in response to hatred, saying as one 'Not here, not in Macon, that's not who we are.' We stand in solidarity with our Jewish brothers and sisters. We are with you."
The sprawling event featured music from Congregation Bet Haverim in Atlanta – which brought standing applause from the attendees –, Temple Beth Israel and the Community Church of God and remarks from local and religious leaders, including Macon-Bibb County Mayor Lester Miller, Rep. Sanford Bishop, Mike Kaplan, the Rev. John R. Johnson of St. Joseph Catholic Church, Pastor Jason McClendon and Imam Shaikh Adam Fofana, who read a passage from the Quran.
"This is a community with a long history of standing together, a community where diversity is our strength," Miller said. "Where every person is valued and where were stand together against discrimination in every form, because that's who we are."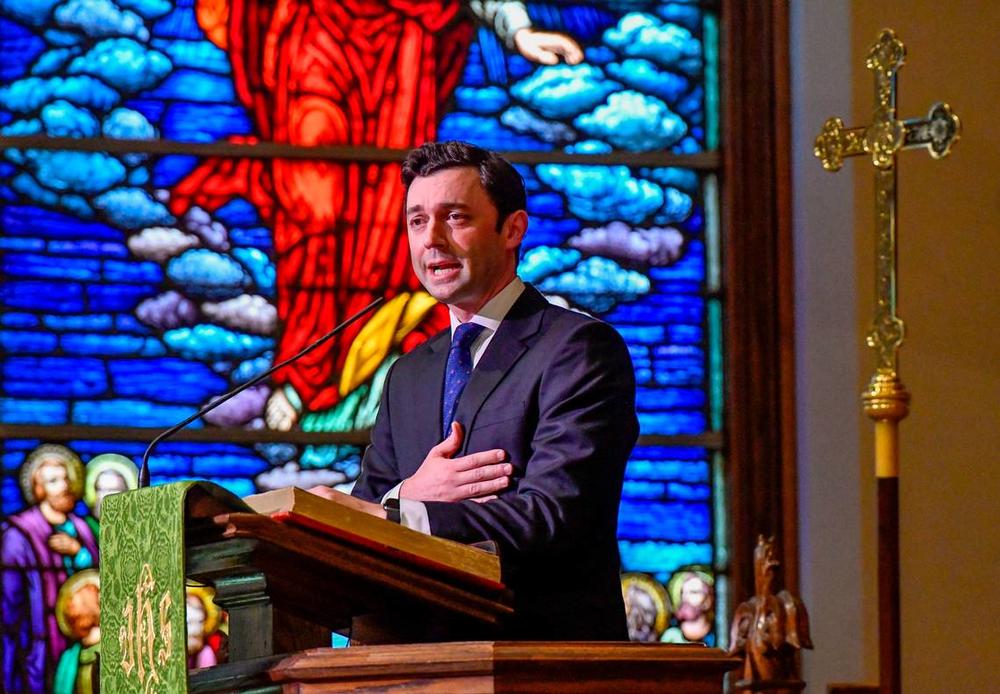 Sen. Jon Ossoff, the first Jewish senator from Georgia, was the event's keynote speaker. He related a story about a relative who survived the Holocaust and came to the U.S. in search of a new life.
"America still represents to the world the values of universality, of human rights, of tolerance, of love, of kindness, that are the only antidote to the forces of hatred and genocide which have and will rise again," he said. "There is nothing inevitable about the defeat of these ideas. It requires work, it requires commitment, it requires political action, it requires faith. It requires exactly what we're doing in this space right now.
"What draws so many people to America is this, the fact that when something happens like what happened last weekend, folk of all belief or no belief, people of every race, every age, every class, every background, will come to a church to stand behind a rabbi and synagogue and affirm that we love each other."
Rabbi Bahar said watching the extremists raise Nazi salutes and hearing their hateful rhetoric was frightening for her and her congregation, but the community response has been heartening.
She emphasized that Jews are disproportionately victims of religiously motivated hate crimes, calling the increase in antisemitism in the United States "alarming" and adding it is often the "canary in the coal mine," leading to other forms of discrimination against religious groups, racial and ethnic minorities and the LGBTQ+ community.
"I know what unchecked antisemitism can lead to," she said, noting that she is the granddaughter of Holocaust survivors who lost much of their family in Nazi concentration camps. "And while antisemitic activity most directly affects the Jewish community, it doesn't ever stop there. Conspiracy theories fuel other forms of hatred, discrimination and bias. It undermines of very democracy."
Bahar said the U.S. District Attorney for Middle Georgia Peter Leary, who was in attendance, the Bibb County Sheriff's Office and the FBI had been in regular contact.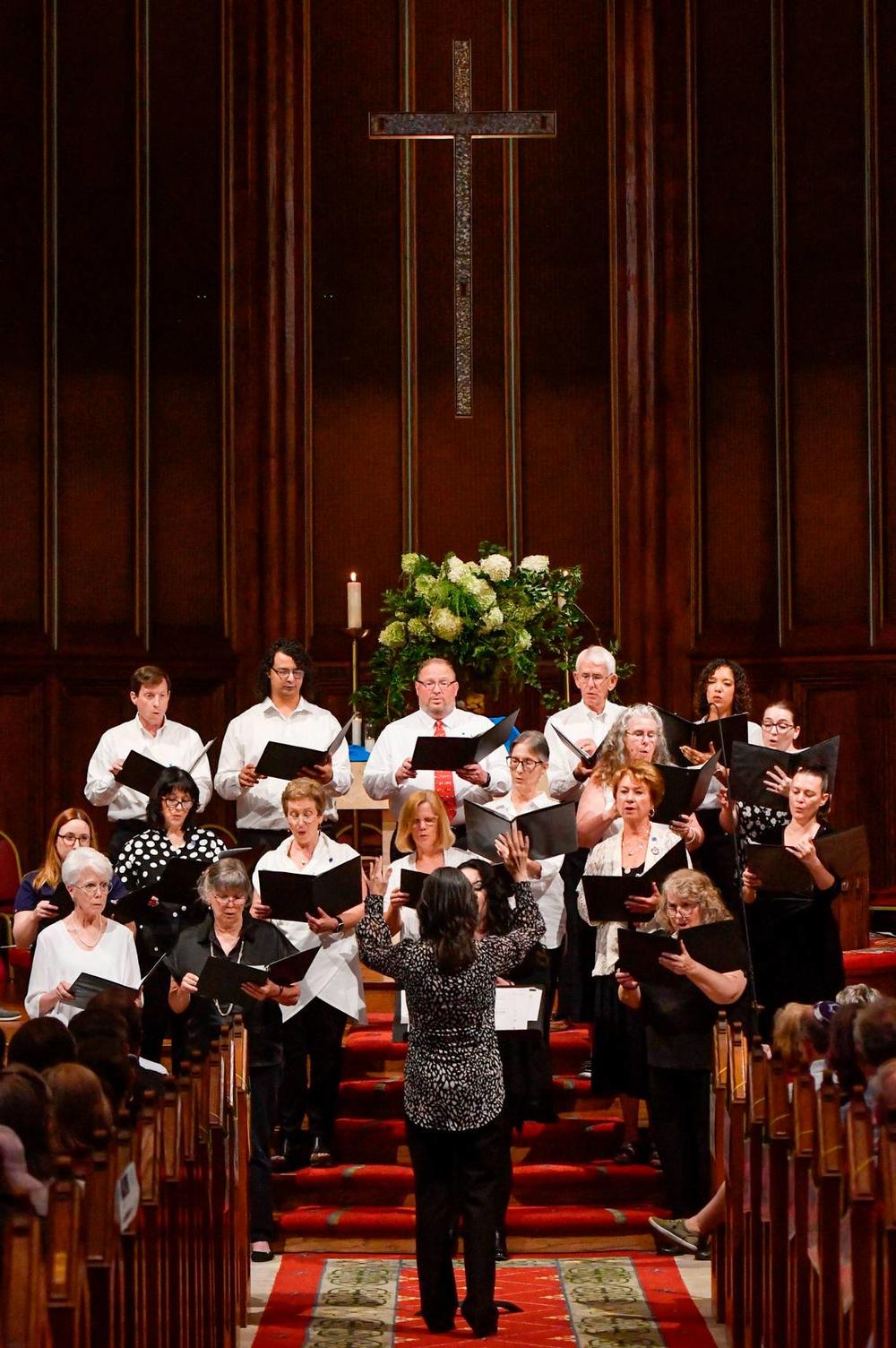 "I am blown away by your presence here," she said. "Here in Macon, we have collectively responded against hatred and bigotry.
This story somes to GPB through a reporting partnership with The Telegraph.
Secondary Content
Bottom Content