Section Branding
Header Content
Savannah-Chatham school board hires new superintendent from out of state: 'We're operating on trust'
Primary Content
LISTEN: Denise Watts will lead the public school system in Savannah and Chatham County starting July 1, after having worked as a school district administrator in Houston, Texas. GPB's Benjamin Payne reports.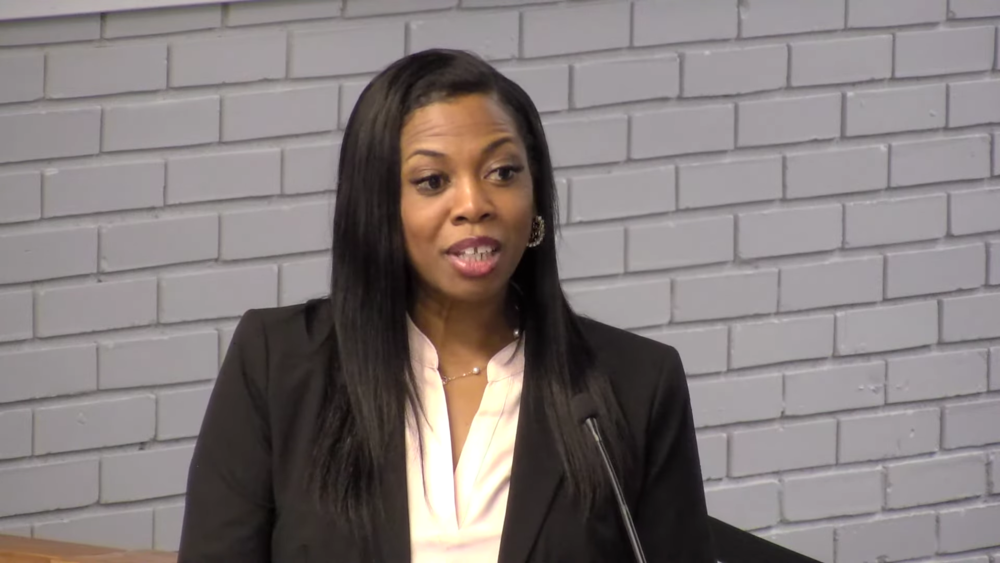 Georgia's largest public school district outside of metro Atlanta will soon see its first change in leadership since 2017, as the board overseeing the Savannah-Chatham County Public School System (SCCPSS) voted Thursday to hire Denise Watts as district superintendent, effective July 1.
Her contract, approved unanimously by the board, includes an annual base salary of $300,000, health insurance paid in full by the board and a monthly travel allowance of $1,000, among other benefits.
Watts comes to SCCPSS from the Houston Independent School District, where she served as a senior administrator for two years at the largest district in Texas.
"This is what we call teamwork," said Savannah-Chatham County Board of Public Education President Roger Moss after the nine-member board's unanimous vote, despite not allowing public comment on Watts.
The vote came two weeks after the board announced Watts as its only finalist for the position, which received 49 completed applications. None of the other candidates were publicly named by the board.
Unlike current superintendent Ann Levett, who is set to retire after her last day on June 30, Watts is not a Savannah native.
"I realize right now we're operating on trust," Watts said, addressing parents after the board's vote. "You don't know me and I don't know you. But, I promise you that we will build that relationship so that we can jointly create the conditions for success in this district and be sure that the educational system as a whole serves its purpose."
Watts will join SCCPSS at a critical time, as the district of roughly 36,000 students transitions to an evidence-based teaching method for literacy known as the Science of Reading.
SCCPSS lags behind the state in reading proficiency: according to the Georgia Department of Education, 34.1% of the district's elementary students read at or above their grade level, compared to the state average of 46.7%. Grade-level literacy among the district's middle (38.4%) and high school (45.8%) students also underperformed, compared to the state averages of 53% and 56.7%, respectively.
"I feel uniquely prepared, ready and compelled to optimize what's already working in this district, and to accelerate the improvement of what is not working, so that each and every student in this district has the opportunity to lead a choice-filled life, regardless of their municipality, their zip code, their background or their current circumstances," Watts said.
Several board members voiced their support for her before the vote, including Paul Smith.
"It won't be easy, but it can be done," Smith said. "And I believe that you are the person that can get it done."
Watts — who holds a Doctor of Education degree from Wingate University in North Carolina — added that she would not treat the new role as a "stepping stone" for a position at a larger school district.
"This is the place that I intend to call home for my family and I," said Watts, whose contract requires her to establish residency in Chatham County no later than Sept. 1. "This is the place that I will put deep roots in, so that regardless of the challenges that come our way, our roots will allow us to anchor ourselves for what's to come."
The superintendent search was conducted by Illinois-based consultants BWP & Associates, which the board said had incorporated public input from the Savannah and Chatham County community when the firm devised its hiring criteria.
Secondary Content
Bottom Content