WATCH LIVE | GHSA Flag Football Division 1 Championship: Southeast Bulloch vs. North Oconee, At 2 P.M.
Section Branding
Header Content
Georgia Power says Vogtle nuclear reactor delayed another month by turbine problem
Primary Content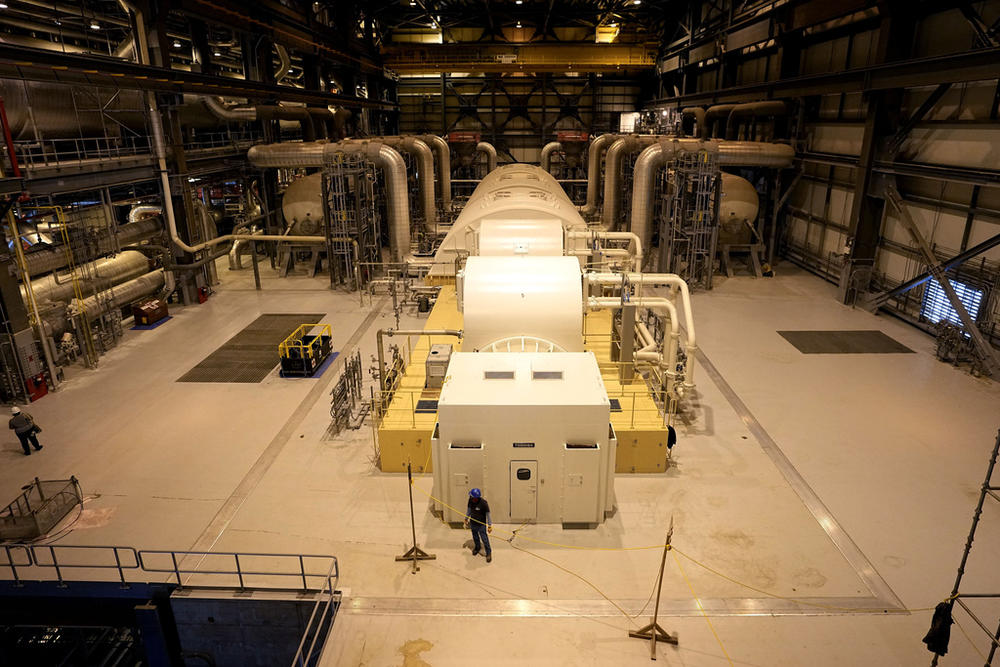 Commercial operation of a new reactor at a Georgia nuclear power plant has been delayed for at least another month.
Georgia Power Co. said Friday that Unit 3 at Plant Vogtle, southeast of Augusta, has a problem in the hydrogen system that is used to cool its main electrical generator. The company now estimates the reactor will begin reliably sending electricity to the grid in July, missing the most recent deadline of June.
The generator is not part of the reactor itself. It's located in a separate building, where steam from the heat created by fission in the nuclear reactor is piped to spin a turbine, generating up to 1,100 megawatts of electricity.
The unit of Atlanta-based Southern Co. said the problem was a degraded seal. The reactor has been shut down while repairs are made.
The reactor has already hit full power output as part of its testing, which Georgia Power said Friday was 95% complete. But the utility said commercial operation could be put off again if other problems develop.
Vogtle, which is seven years behind schedule, has seen the cost that its owners will pay double to more than $31 billion. That doesn't include $3.7 billion that original contractor Westinghouse paid to the owners after going bankrupt, which brings total spending to almost $35 billion.
Any delay is likely to add to those costs, but Georgia Power spokesperson Jacob Hawkins said he could not discuss additional costs Friday.
Parent Southern Co. told shareholders in April that a three-month delay at Vogtle's Unit 3 would add $45 million to construction costs for Georgia Power Co., which currently owns 45.7% of the plants. That doesn't count the company's financing costs, or the costs to the other owners — Oglethorpe Power Corp., Municipal Electric Authority of Georgia and the city of Dalton.
Those other owners provide electricity for municipal utilities and electric cooperatives. They also have contracts to sell some of Vogtle's electricity to utilities in Florida and Alabama.
Units 3 and 4 at Plant Vogtle are the first new reactors built from scratch in decades in the United States. The first two reactors have been generating electricity at Vogtle for decades.
The fourth reactor has finished a key testing phase and operators expect to start loading radioactive fuel between July and October, aiming for the reactor to reach commercial operation between December and March 2024.
In Georgia, almost every electric customer will pay for Vogtle. Georgia Power's 2.7 million customers are already paying part of the financing cost and elected public service commissioners have approved a monthly rate increase of $3.78 a month for residential customers as soon as the third unit begins generating power.
A July operation date means that increase would hit bills in August, two months after residential customers see a $16-a-month increase to pay for higher fuel costs. Georgia Power also raised rates by 2.5% in January after commissioners approved a separate three-year rate plan. Increases of 4.5% will follow in 2024 and 2025 under that plan.
Commissioners will decide later who pays for the remainder of the costs of Vogtle, including the fourth reactor.
Secondary Content
Bottom Content