Section Branding
Header Content
Georgia Gov. Brian Kemp plans trip to nation of Georgia and France for Paris Air Show
Primary Content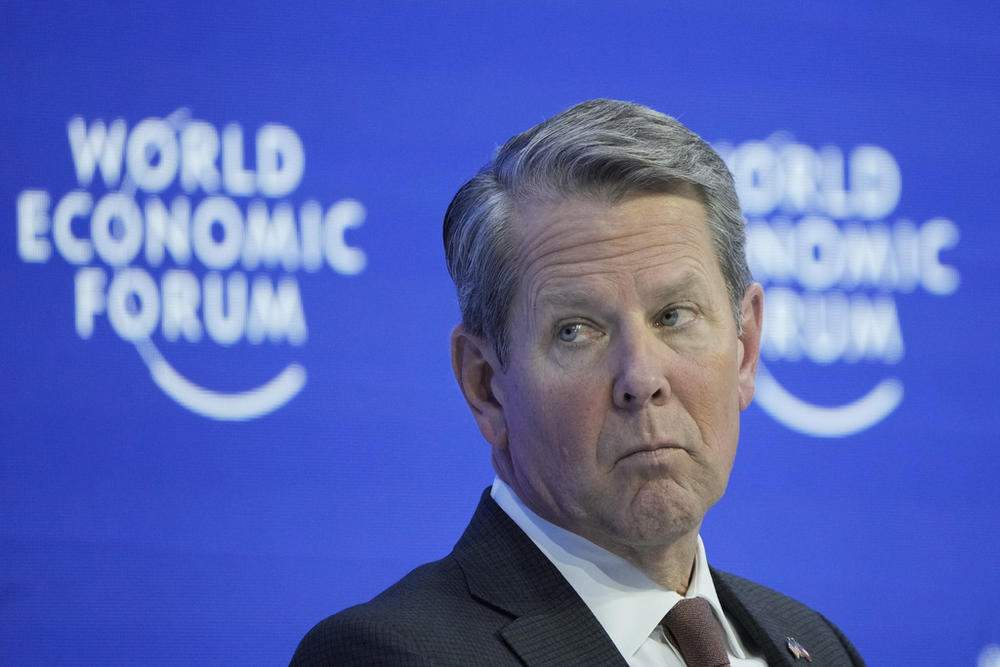 Georgia Gov. Brian Kemp is making his third overseas trip since he was reelected, leaving Tuesday to visit the nation of Georgia and then France to represent the state in aerospace recruitment at the Paris Air Show.
The Republican Kemp will be gone for nearly two weeks, with his administration saying he will be the first American governor to ever visit the nation of Georgia, which is located in the Caucasus region south of Russia and north of Turkey.
The nation has been a hotspot of conflict, with Russian forces in 2008 invading to bolster separatists in the breakaway regions of South Ossetia and Abkhazia. American armed forces of the Georgia National Guard have long provided training to the nation of Georgia's armed forces.
It's Kemp's fifth overseas trip as governor and his third in less than six months as he seeks to build his foreign policy resume. The second-term Republican governor is trying to raise his profile and steer his party away from former President Donald Trump, though he has said he's not running for president in 2024.
The cost to taxpayers for the trip is not immediately available.
"Our National Guard has had a presence there for a long time," Kemp told reporters Monday in Atlanta. "It's a very important region of the world for national security for the United States. We're going to have a lot of folks over there training like we have in the past. And so I think it's important for us to really go there and learn and show our support while we're that close."
Kemp intends to meet with Georgian Prime Minister Irakli Garibashvili, accompanied by Georgia National Guard Maj. Gen. Tom Carden among others. Kemp also plans to visit a humanitarian shelter built by the Georgia National Guard and meet with members of the Marietta, Georgia, Fire Department who are providing water rescue training.
From there, Kemp plans to visit the Paris Air Show, which starts June 19. It's the top aerospace trade show in the world, and Kemp said he wants to showcase Savannah-based Gulfstream Aerospace and other companies.
"There's a lot of pent-up demand because I didn't go anywhere for two-and-a-half years because of COVID," Kemp said Monday. "So really, these trips are driven by the department saying, 'Hey, we haven't been to the Paris Air Show in three years, Georgia hasn't, we need to go this year.'"
In January, Kemp attended the World Economic Forum in Davos, Switzerland, saying he was pitching the state of Georgia's economic model and meeting with corporate executives. Last month, Kemp spent a week in Israel, meeting with Israeli Prime Minister Benjamin Netanyahu and visiting Israeli industries including cybersecurity facilities.
In 2019, Kemp went to South Korea, where he met with then-Prime Minister Lee Nak-yon and Hyundai Motor Group officials. Last year Hyundai announced it was building a $5.5 billion electric vehicle factory near Savannah. In early 2020, Kemp went to Germany, a trip that officials credit with sparking his interest in electric vehicles.
Secondary Content
Bottom Content