Section Branding
Header Content
Southeast Georgia investigation leads to indictment of 16 alleged gang members
Primary Content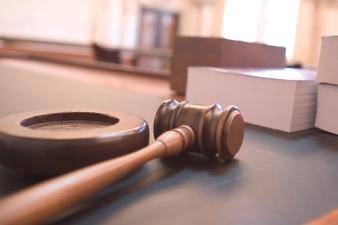 ATLANTA — Law enforcement officials have announced the largest indictment of a motorcycle gang in Georgia history with the arrests of 16 alleged members of the Southeast Georgia chapter of the Outcast Motorcycle Gang.
The arrests and indictment were announced Monday by state Attorney General Chris Carr, working with Atlantic Judicial Circuit District Attorney Billy J. Nelson Jr., Richmond Hill Police Chief Mitch Shores and other state and federal investigators.
The 13-month multi-agency investigation resulted in the recovery of about $180,000 in cash and the seizure of 71 guns.
"This historic indictment is a testament to the results we are able to achieve when all levels of law enforcement work together to do one thing — keep the people of our state safe," Carr said. "By leveraging our resources, we can more effectively dismantle the growing gang networks that are terrorizing our communities and endangering the lives of our most vulnerable citizens."
The gang members are accused of committing an armed robbery and shooting in June of last year at Flacos House Bar & Grill and the Red Roof Inn on U.S. 17 in Richmond Hill. The six victims were associated with a rival motorcycle club. The investigation turned up evidence of criminal activity by the Outcast gang not only in Bryan County but in seven other Georgia counties, Colleton County in South Carolina, and Fort Bragg in North Carollina.
The Outcast Motorcycle Gang has 67 chapters across the country, including four in Georgia. Those indicted included the gang's president, Melaun Arturi Aiken 46; Vice President Eddie Latson, 43; Secretary Lee Alan Mole, 58; Michael Randolph, 43, the gang's business manager; and Donovan Scott, 35, the chapter's sergeant at arms.
Working with Gov. Brian Kemp, Carr created Georgia's first statewide Gang Prosecution Unit last year. Since starting its work in July 2022, the unit has indicted 83 alleged gang members across Georgia.
This story comes to GPB through a reporting partnership with Capitol Beat.
Secondary Content
Bottom Content