Section Branding
Header Content
Hundreds speak against Atlanta police training facility during City Council public comment
Hero Image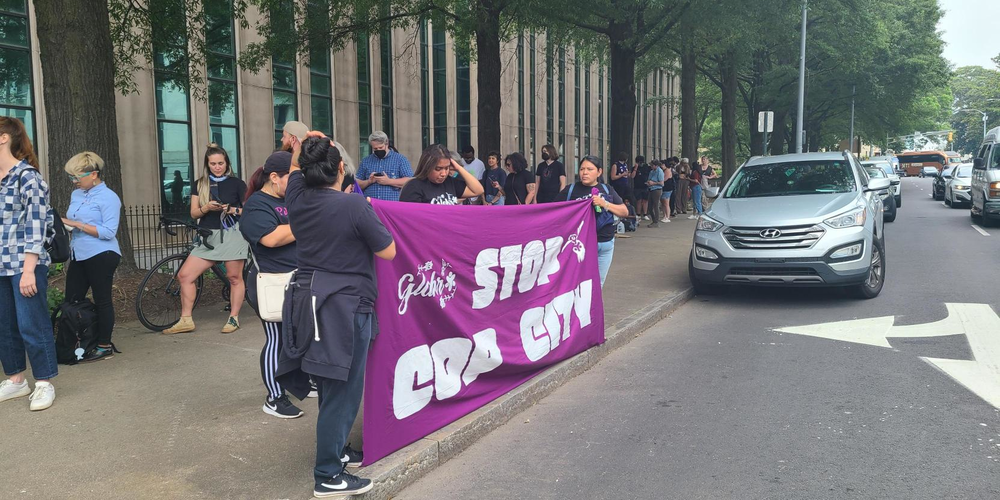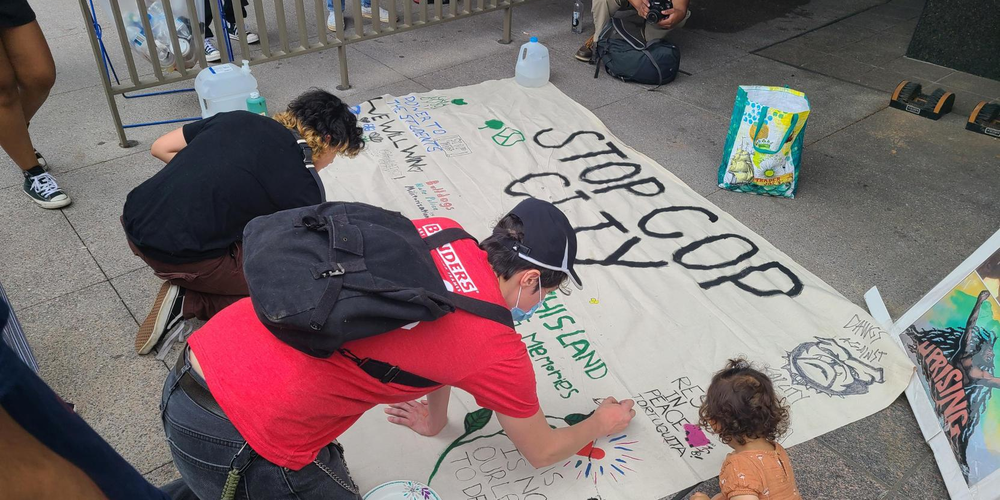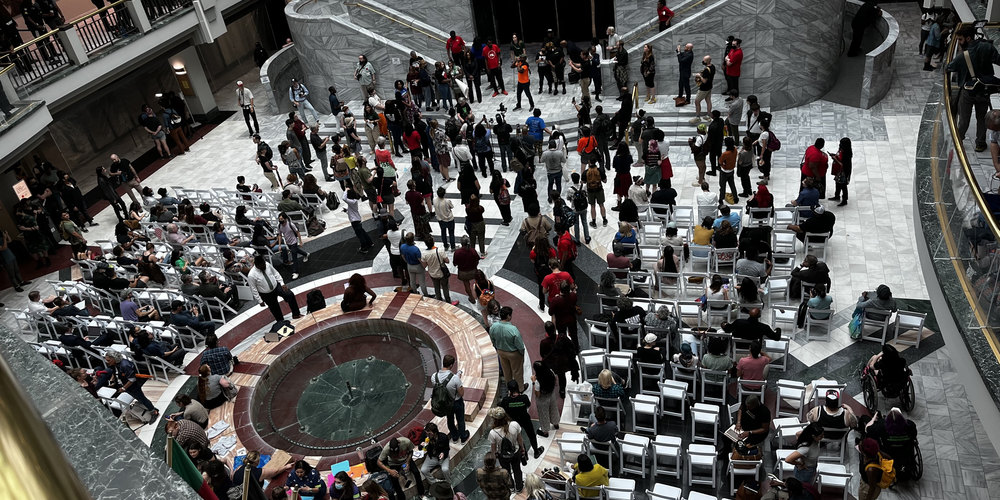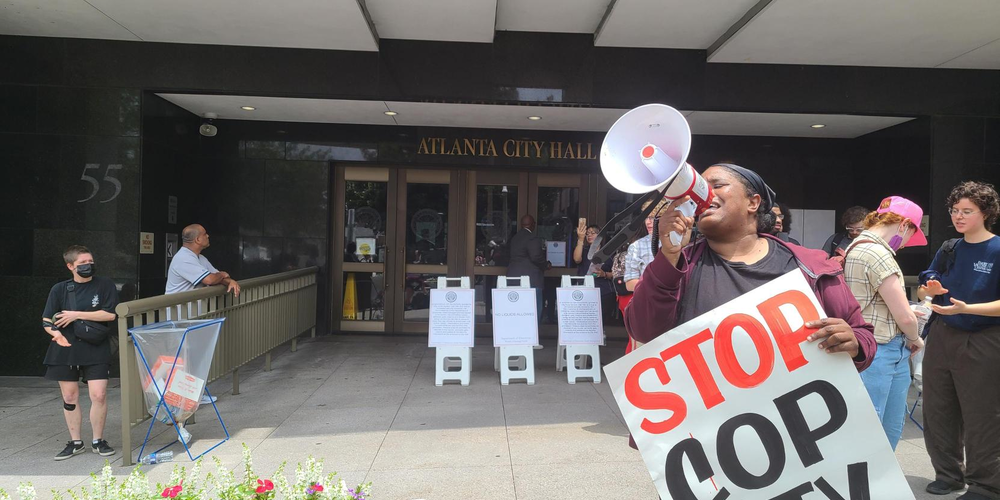 Primary Content
Protesters outside City Hall demanded the council allow more people to sign up for public comment. Over 300 people registered to speak but hundreds more were turned away at the door when the building reached capacity. 
Community members came as early as 10 a.m. to sign up for the 1pm meeting. By 2:30 p.m. the building was full.
Community organizer Mary Hook said the people want their voices heard and the city should accommodate that. 
"You have lines down the street and you haven't made way for more capacity and you are walking down the street with one clip board. That's signaling you don't care what people think."
This is the second time large crowds have shown up to oppose the controversial new facility also referred to as "Cop City."
As of 4:45 p.m., public comment continued.
Secondary Content
Bottom Content