Section Branding
Header Content
Georgia Today: Georgia senators help raise debt ceiling; Summer of Peace; Shortage of play places
Primary Content
LISTEN: On the Friday, June 2 edition of Georgia Today: Georgia's U.S. senators help pass legislation to lift the nations debt ceiling; Atlanta leaders are trying to create a summer of peace; and a new study shows a shortage of places for kids to play in Georgia.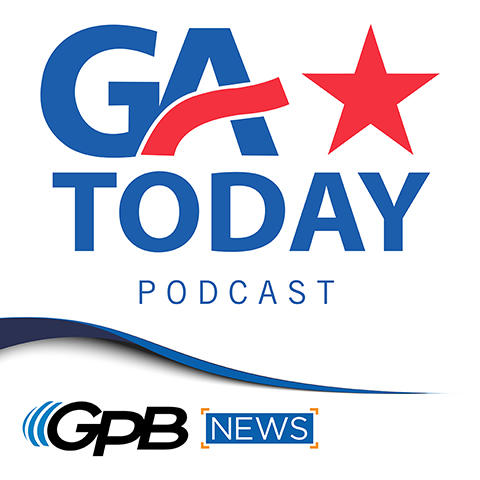 Peter Biello: Welcome to the Georgia Today podcast from GPB News. Today is Friday, June 2. I'm Peter Biello. On today's episode, Georgia's U.S. senators helped pass legislation to lift the nation's debt ceiling. As school kids start their summer break, Atlanta leaders are trying to create a summer of peace. And a new UGA study shows a shortage of places for kids to play in Georgia. These stories and more are coming up on this edition of Georgia Today.
Story 1:
Peter Biello: President Biden will address the nation tonight. This follows Senate passage of the bipartisan agreement to raise the debt ceiling. Georgia's Democratic Sens. Jon Ossoff and Raphael Warnock joined 61 of their colleagues to pass the bill. Warnock said in a tweet he voted for the bill because defaulting on our debt would hurt the economy and Georgia families and that avoiding a default is the top priority for him. All but four of the state's 14 U.S. House members voted for the agreement. Republicans Andrew Clyde, Mike Collins and Rich McCormick joined Democrat Nikema Williams in opposing the measure. The bipartisan deal averts a possible U.S. default. Live coverage of the president's address will be available on GPB-TV, as well as the GPB app and website beginning at 7:00 this evening.
Story 2:
Peter Biello: Bail was set this afternoon for the three people arrested this week in connection with their work on a bail fund that supports protesters opposing Atlanta's planned public safety training facility. DeKalb Magistrate Judge James Altman set bail this afternoon at $15,000 for each of the three defendants, saying the charges didn't have, quote, "a lot of meat on the bones." Marlon Kautz and Adele McLean of Atlanta and Savannah Patterson of Savannah were all charged Wednesday with charity fraud and money laundering. They worked with the Atlanta Solidarity Fund, which had been providing financial support for the defense of people arrested while protesting the facility opponents call "Cop City." At today's hearing, prosecutors alleged they misused funds given to the Atlanta Solidarity Fund for, quote, "anti-government activities." Their defense attorney argued the use of the funds was not criminal and the three should be honored for their advocacy work. Advocates tell GPB they're working to bail out the three defendants tonight.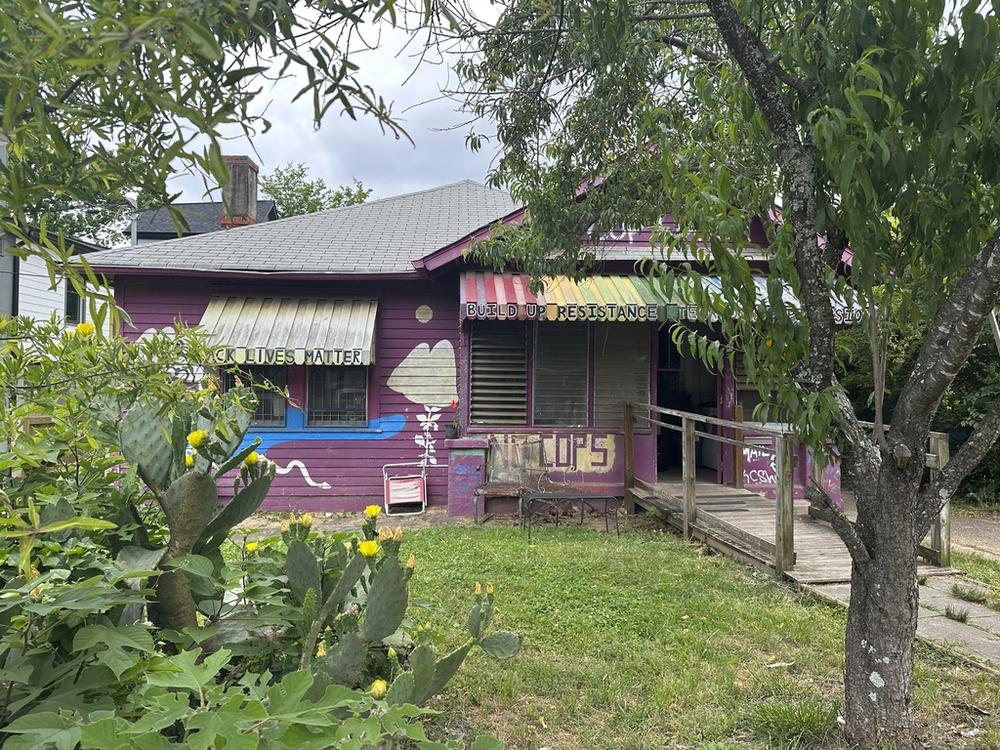 Story 3:
Peter Biello: The office of Georgia's attorney general is investigating the firing of the county administrator in Albany's Dougherty County. County commissioners last week voted to fire Administrator Michael McCoy in an abruptly called vote during a commission work session. In a letter to county officials, an assistant to Attorney General Chris Carr expresses concern that the vote might have violated Georgia's Open Meetings Act. McCoy's employment was not included on a meeting agenda.
Story 4:
Peter Biello: Georgia's insurance commissioner has shut down a health insurance company that insures more than 35,000 people enrolled in coverage under the Affordable Care Act in the state. Insurance and Safety Fire Commissioner John King made the move after the company, Denver-based Friday Health, reported struggling to find enough capital to operate. People insured by the company have until the end of July to switch to a new health insurance company without a gap in coverage.
Story 5:
Peter Biello: With many schools across the state letting out for the summer, the break for students can mean idle time and idle minds. And some metro Atlanta leaders worry that combination will lead to a spike in gun violence among teens. GPB's Donna Lowry reports on efforts to create a summer of peace.
Donna Lowry: With the emotion of a mother grieving a child recently killed by gun violence, Nicole Williams has a message for other parents.
Nicole Williams: Hey, we got to take credibility for our kids with these guns, y'all. Passing these guns out, selling them to these kids and look what they're doing: Pulling up, just shooting. Shooting at innocent — innocent anybody.
Donna Lowry: Williams's 16-year-old daughter, Bre'Asia Powell, was killed when gunfire erupted at a graduation party bus stop at her high school last Sunday. Atlanta Mayor Andre Dickens joined her mother at a balloon release in Bre'Asia's memory. Dickens, the city Council and Fulton County leaders are looking to keep teens busy with summer jobs and sports activities like midnight basketball. They're also trying to help teens resolve conflict without using guns. For GPB News, I'm Donna Lowry.
Story 6:
Peter Biello: Demand for Savannah hotel rooms jumped 9% last year. Visit Savannah reported the city's 2022 visitor numbers yesterday. It showed 9.7 million overnight visitors. That's up from 8.3 million the year before. Total visitor spending amounted to $4.4 billion. The agency attributed the growth to the pent-up travel demand, increased service at Savannah Hilton Head International Airport, and more tourism offerings.
Story 7:
Peter Biello: The film industry is leading the Atlanta region's employment growth in creative occupations. A new report from the Atlanta Regional Commission shows acting jobs in the region grew 14% in the five years ending in 2021. The report shows the region's total creative industry employment at 120,000 people. Behind actors, the regional industry's fastest-growing job titles where producers and directors, web developers, and audio and visual technicians.
Story 8:
Peter Biello: The board of Atlanta's Regional Transit Agency yesterday approved a contract with an engineering consultant to design the addition of mass transit to the top end of Interstate 285. CDM Smith of Sandy Springs will explore location options for high-capacity bus Rapid Transit Service, conceptual station designs in station area planning and more. The $6.7 million planning and design contract was put together by a group of metro Atlanta counties and transportation authorities.
Story 9:
Peter Biello: Physical activity is vital for children's health. But a recent study from the University of Georgia shows there are disparities in access to places where kids can play. GPB's Sofi Gratas has more.
Sofi Gratas: Natasha Rodriguez sits at a picnic table while her kids run around at Amerson River Park in Macon. She says the park checks a lot of boxes.
Natasha Rodriguez: Do I have somewhere to sit? Sometimes I'd like to barbecue. And can the kids play? You know, as long as they could play. Is there water? I love when there's water.
Sofi Gratas: And how families feel about a park is important. Ju Yang, a Ph.D. student at University of Georgia's Department of Geography, says acceptability is just one metric used in Yang and Professor Lan Mu's study measuring physical activity disparity.
Ju Yang: This is people's thoughts about the physical activity going around.
Sofi Gratas: Ju Yang says it's not just about access.
Ju Yang: Also, consider the quality of the park. Like, does this park have good Google Reviews? And also does this park have diversity of activities?
Sofi Gratas: Also things like air pollution and cost. The study relies on an idea often applied to health care access Lan Mu says.
Lan Mu: Their basic idea is [because] something is out there doesn't mean people can use it.
Sofi Gratas: The study found 41 counties in Georgia are "play deserts" or places with high physical activity disparity. Most are rural counties. Lan Mu says:
Lan Mu: That this has a huge potential there.
Sofi Gratas: So she hopes studies like this can encourage better decision making about where and how we build spaces for play. For GPB News, I'm Sofi Gratas in Macon.
Story 10:
Peter Biello: A high-ranking Georgia Tech administrator will become the next president of the University of North Georgia beginning July 1. The Board of Regents voted yesterday to name Mike Shannon to lead the 18,000-student university based in Dahlonega. Shannon is currently the interim executive vice president for administration and finance at Georgia Tech in Atlanta. He's a retired U.S. Army lieutenant colonel who has worked at Georgia Tech as a researcher and administrator since 2016.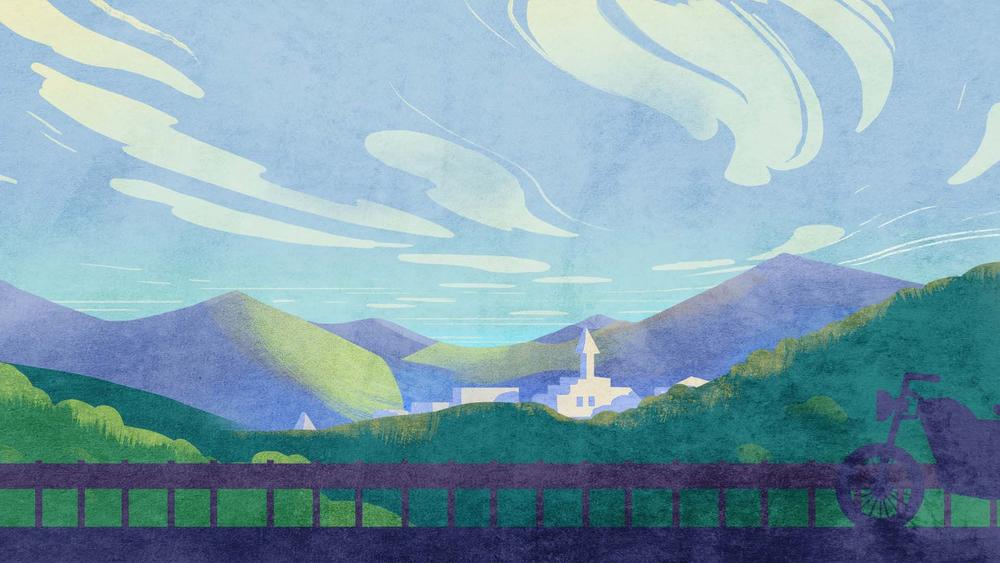 Story 11:
Peter Biello: Multi-million dollar expansion efforts at Atlanta's National Center for Civil and Human Rights got a boost this week from Washington. U.S. Sen. Jon Ossoff is announcing a $1.4 million appropriations grant for the center that would help build a new gallery focusing on atrocities committed during the Reconstruction era and to expand and relocate the popular Martin Luther King Jr. exhibit space. The center plans to mark its 10th anniversary with a major expansion next year. Last October, the center announced philanthropist and business mogul Arthur M. Blank had committed $15 million towards the center's $48 million capital campaign that will add two wings to the downtown museum. The new three-story West Wing will be named for Blank.
Story 12:
Peter Biello: More than 500 current and former CNN employees gathered in front of the CNN Center in downtown Atlanta yesterday for a photo to pay tribute to the company founder, Ted Turner, and the revolutionary news network he built. CNN's signed on to the air on June 1 in 1980. The alumni event was not officially affiliated with the network, but it brought journalists from around the world to pose in front of the center's iconic logo structure for one last time. After 43 years, it's being moved, along with CNN Atlanta staff, to the company's Techwood campus located in Midtown.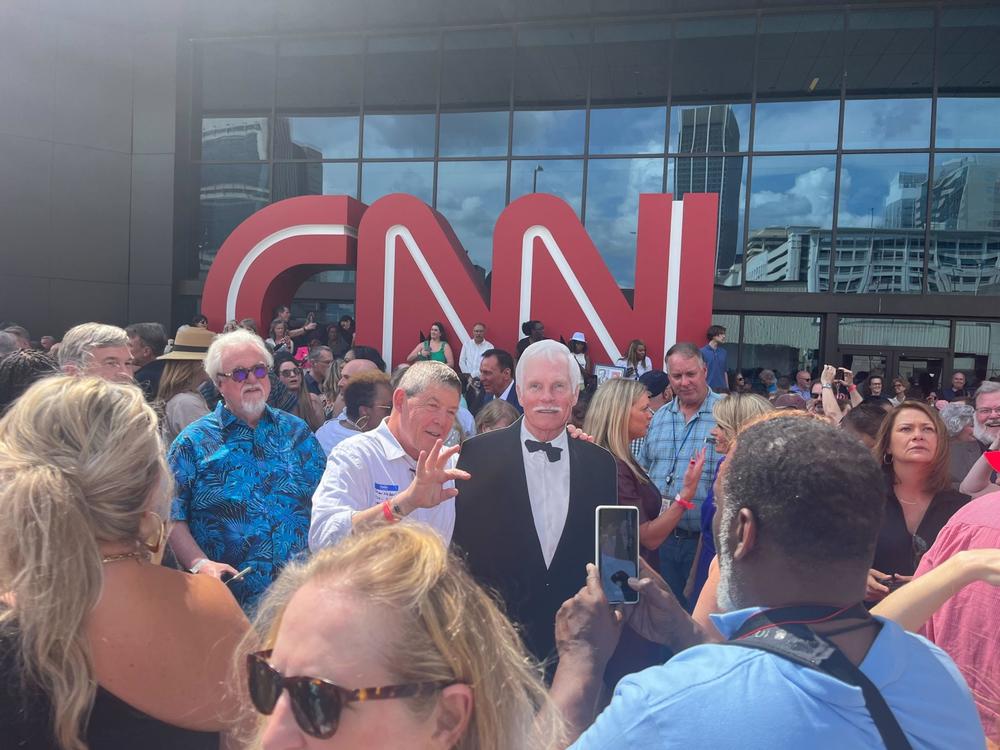 And that's it for this edition of Georgia Today. We do appreciate you tuning in and we hope you will join us again on Monday as we wrap up all the top stories in the state. Best way to remember to do that, of course, is to hit subscribe now. That way, we'll be right there with you and your podcast feed on Monday afternoon. If you'd like to learn more about any of the stories you heard today, head on over to our website, GPB.org/news. And if you've got feedback or a story idea, we would love to hear from you. Email us. The address is GeorgiaToday@GPB.org. I'm Peter Biello. Thanks again for listening. We'll see you on Monday.
___
GPB's Georgia Today newsletter hits your inbox on Tuesdays, Wednesdays and Thursdays with top stories from around the state featuring news, politics and more. Subscribe here.
Secondary Content
Bottom Content