Section Branding
Header Content
Georgia pools look for creative solutions to lifeguard shortage
Primary Content
LISTEN: A lifeguard shortage is affecting about a third of public pools nationwide. GPB's Amanda Andrews explains how Georgia pools are still hiring.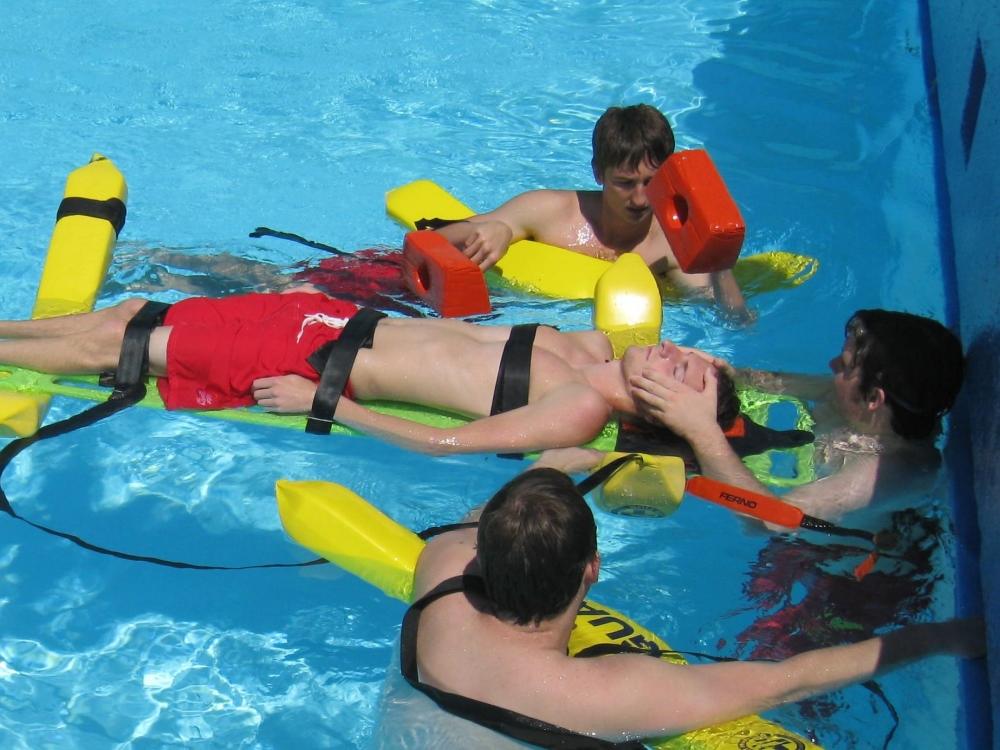 As pools open for the summer, many across the country and in Georgia are still hiring. A lifeguard shortage is affecting about a third of public pools nationwide.
Georgia cities are rolling out benefits to incentivize more people to become lifeguards. Macon-Bibb County increased pay from $14 to $20 an hour. The Metro Atlanta and Albany YMCAs are offering bonuses up to $300 and free Red Cross training to hire and retain lifeguards.
YMCA Albany CEO Dan Gillan said it has had to shift pool hours because it has so few lifeguards.
"When our outdoor pool opens — next week, because we had to delay it," Gillan said, "once it opens, we're only opening our indoor pool from 5 a.m. to noon. Then we're going to open our outdoor pool from 1 p.m. til 7 p.m."
Gillan said the YMCA currently has about half the number of lifeguards needed to run both pools full time but continues to test and hire more candidates.
For the city of Atlanta, recruitment efforts for this summer began in November. Atlanta Director of Aquatics Marcus Byams said representatives tabled events like swim meets and job fairs to reach eligible students.
"By visiting those high schools, we were able to gain interests from over 300 high schools students," he said. "A part of our recruitment was to host pre-assessment tests twice a week to gauge students' swim skills."
The city of Atlanta reports having just under 100 lifeguards for its outdoor pools. That's enough to open seven of the 12 pools. The remaining five are on track to be open by June 10.
Secondary Content
Bottom Content