Section Branding
Header Content
'It gives him a start.' University program helps Bibb graduates with disabilities take the next step
Primary Content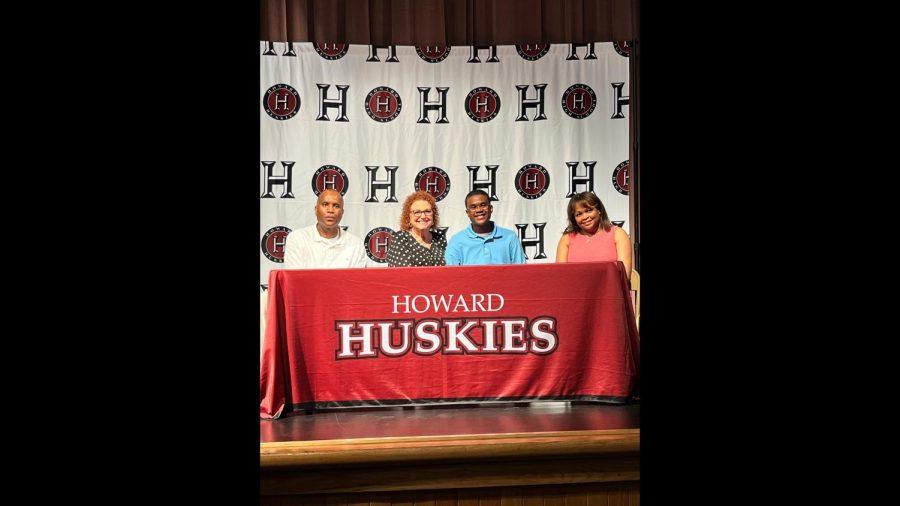 Chase Kitchen will go to college to learn how to work after he graduates with honors from Howard High School later this month.
The tall and bespectacled 18-year-old is among hundreds of Bibb County Schools graduates who have cemented plans for what will come next after graduation this week.
Kitchen's contagious smile will soon be spotted across the campus of Middle Georgia State University.
"It will be fun," he said. "I'd like to do something as a job."
Kitchen has autism spectrum disorder and is among 10 Bibb Schools graduates who recently signed letters of intent with Middle Georgia University's Project SEARCH program. The 9-month internship program offers students with disabilities an opportunity to learn on-the-job skills and work for pay in different jobs on campus.
Graduates were selected for the internship after an application and interviews.
"I guess it's kind of the feeling you get when your child is going to commit to a division school to play sports or something like that," Charles Kitchen said of his son's recent signing.
Chase's older sister graduated three years earlier and attends the University of Georgia on an academic scholarship, but the Kitchen family was unsure last year about what would come next for Chase.
"I was concerned about what they were going to do for students that would require, I guess, extra attention after high school," Chase's mom, Dr. Felisha Kitchen, said. "Project SEARCH was a godsend for us."
Chase was keen on the idea of following his sister's footsteps and going to college, Charles Kitchen said.
"He knows there should be something to do after high school," Charles Kitchen said. "There's a window with Project SEARCH and it gives him a start. Hopefully, it gets him to where he wants to go."
Project SEARCH is an international program that started in 1996 at Cincinnati Children's Hospital Medical Center. It is the fifth year the program has been offered by Bibb Schools in partnership with the university.
The internship includes three, 10-week paid job placements on campus at the cafeteria, the library, Subway, the book store, catering or Starbucks. Interns are matched with jobs that fit with their skills and abilities and there's a mentor at each job site.
Interns also learn about banking, budgeting and resume writing.
The goal is to get the interns part-time employment and have them working at least 16 hours per week, Project SEARCH Instructor Jennifer Sanders said.
"They deserve a chance to work and be as independent as they can just like their (general education) peers," Sanders said. Whether it's sorting and stacking, running the cash register or washing dishes, "we help teach them these skills, marketable skills, so that they can enter competitive employment."
The interns are tracked for two years after the program. Sanders checks to see where they're working, if they're still employed and what their wages are then reports that information back to Project SEARCH.
On Thursday, a cohort of eight interns celebrated their completion of the program at a graduation ceremony in the university's fine arts auditorium.
Two of the graduates are being hired by the university to work in catering. Others are going to work for employers such as Papa John's Pizza or Publix.
Wesley Jones's eyes welled with tears of pride as he watched his 20-year-old nephew, Carter Robinson, step up to the stage to receive his certificate.
"He has been through a lot," Jones said of Robinson, who has autism and seizures. "We'll see what lies ahead."
Robinson said his favorite part of Project SEARCH was "the work," which he will soon continue as an employee at ACE Hardware.
This story comes to GPB through a reporting partnership with The Macon Newsroom. 
Secondary Content
Bottom Content