Section Branding
Header Content
Georgia Today: New electric battery plant; Barbecue class at UGA; OutKast night at Truist Park
Primary Content
On the Friday May 26th edition of Georgia Today: Hyundai partners to bring another new electric battery plant to Georgia; the University of Georgia offers a new course on barbecue; And we'll take you to Truist Park for OutKast night.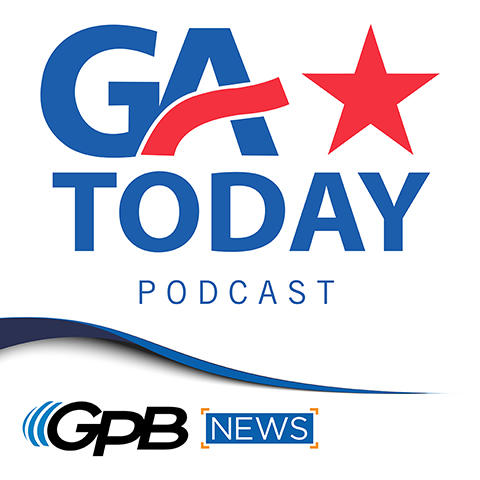 Peter Biello: Welcome to the Georgia Today podcast from GPB News. Today is Friday, May 26th. I'm Peter Biello. On today's episode, Hyundai is partnering to bring another new electric battery plant to Georgia. The University of Georgia offers a new course on the fine art of barbecue. And we'll take you to Truist Park for the wildly successful Outkast bobblehead night. Oh, yeah. There was a baseball game, too. These stories and more are coming up on this edition of Georgia Today.
Story 1: 
Peter Biello: Hyundai and LG Energy Solution announced yesterday they would build a $4.3 billion electric battery plant in Georgia. The factory would be on the site of the new electric vehicle assembly plant that Hyundai Motor Group is building near Savannah. The companies will split the investment starting production as early as late 2025. It is the second huge electric battery plant that Hyundai is partnering to build in Georgia. The Hyundai LG Battery plant will employ 3000 workers, part of the 8100 jobs already pledged for the site.
Story 2:
Peter Biello: The city of Atlanta is a step closer to putting $31 million into a controversial police training center, but not without a push to address environmental concerns. GPB's Donna Lowry reports.
Donna Lowry: The Atlanta City Council's finance and executive committee gave the first green light on the police training center that opponents have dubbed Cop City. The one no vote came from. Council member Liliana Bakhtiari, who introduced a resolution to address environmental issues in that South River Forest area. She calls it a longtime dumping ground for landfills, correctional facilities, truck yards and heavy industry. Bakhtiari wants change.
Liliana Bakhtiari: Doing a restoration of one of the most polluted rivers in the country in an area that has experienced a lot of environmental injustices and that has been systemically overlooked.
Donna Lowry: Her resolution asks the city to implement the Atlanta Regional Commission's $100 million South River Forest Initiative. For GPB News, I'm Donna Lowry in Atlanta.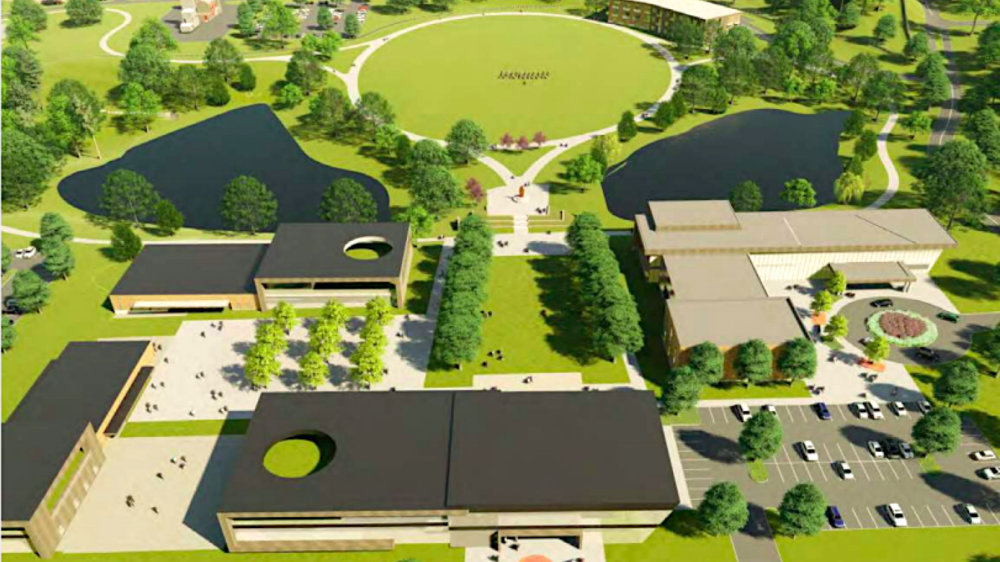 Story 3:
Peter Biello: A state judge in Cobb County has dismissed murder and child cruelty charges against a man whose toddler died in a hot car nine years ago. GPB's Devon Zwald has more.
Devon Zwald: Justin Ross Harris was convicted and sentenced to life in prison for the death of his 22 month old son, Cooper. The state Supreme Court last year overturned his murder and child cruelty convictions, saying the jury saw evidence that was, quote, extremely and unfairly prejudicial. The county's district attorney said yesterday that he would not retry Harris. From the GPB Newsroom, I'm Devon Zwald.
Story 4:
Peter Biello: A grand jury has indicted the man accused of killing Migos rapper takeoff on a murder charge. That's according to the district attorney in Harris County, Texas. The 28 year old recording artist whose real name was Kirsnick Khari Ball, was killed November 1st last year when shots were fired outside a Houston bowling alley. Ball was an innocent bystander, police said. A month later, 33 year old Patrick Xavier Clark was arrested and charged in the case. Clark's attorney said the grand jury's action is not unexpected.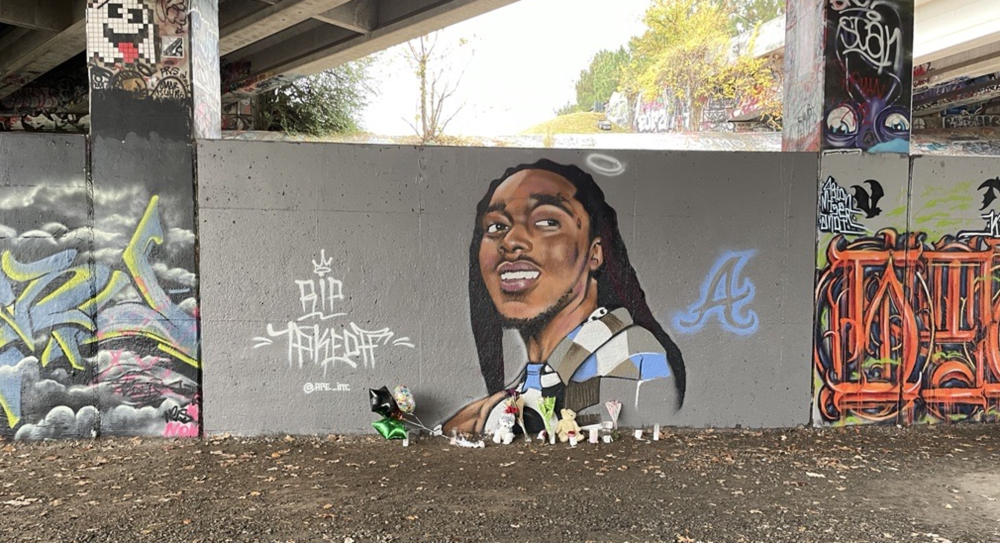 Story 5:
Peter Biello: Ahead of menstrual hygiene day this Sunday an Atlanta dula collective is collecting menstrual supplies to donate to low income homes. GPB's Amanda Andrews explains.
Amanda Andrews: That his Birth Sisters is a nonprofit dedicated to supporting black maternal health care. This Sunday, they're hosting a period prosperity party. The goal of the party is to educate community members on menstrual hygiene and gather period product donations. Aura Art is a menstrual specialist and member of the nonprofit. She says period poverty is something she's been hearing about from people in her community.
Aura Art: She was expressing to me how difficult it was to just keep up with menstrual products in the household, even on the cheapest scale in terms of not the greatest products. And I just, you know, got to thinking, how many other families are there out there like this?
Amanda Andrews: The event will be hosted at Village Skate Park ATL from noon to 4 p.m., including a raffle and live music performances for GPB News. I'm Amanda Andrews.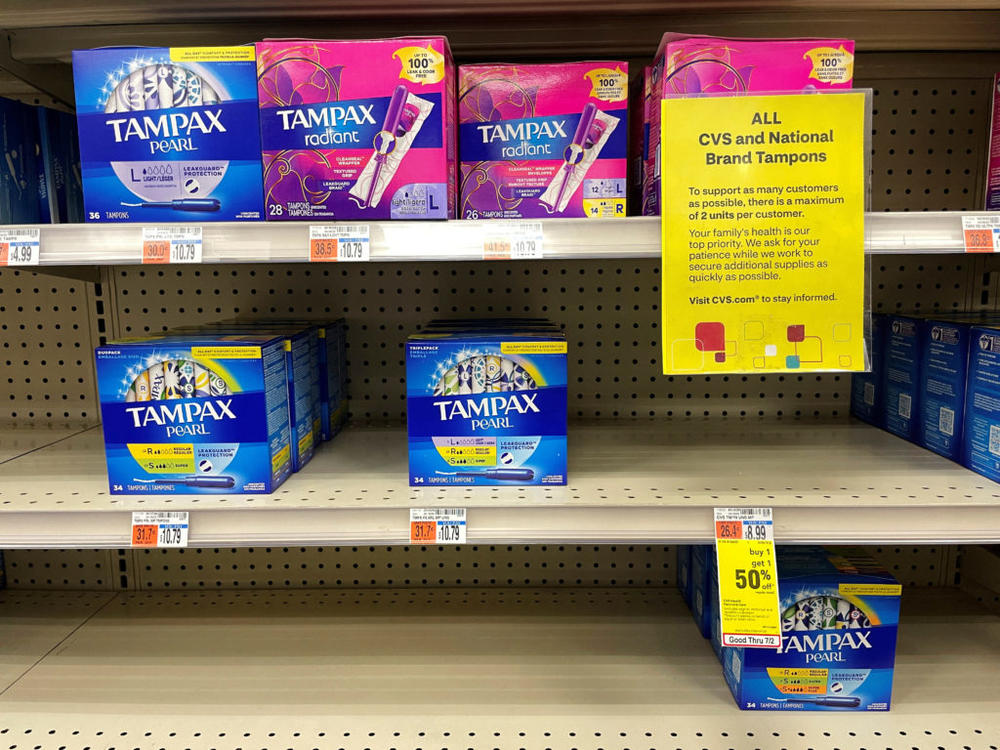 Story 6:
Peter Biello: Some University of Georgia students might have the opportunity to show off their new skills this holiday weekend. The school is now offering a seminar to first year students called Barbecue. And you. Not only do they learn to barbecue, they also learn the science behind it. Alex Stelzleni co-teaches the course. He says trial and error is part of it.
Alex Stelzleni: Sometimes you'll do everything perfect and it still doesn't come out the way you want it. But most of the times it's still edible and you try it and you learn from it and you figure out next time, this is what I need to do. And you adjust and you keep going.
Peter Biello: He also says if you're planning to barbecue this weekend, plan ahead and don't rush the next offering of BBQ And You is spring 2024.
Story 7:
Peter Biello: Memorial Day weekend is getting off to a blustery start on Georgia's coast. The National Weather Service is warning beachgoers about dangerous rip currents as an area of low pressure swirls off the Atlantic seaboard. That said, where are you planning to go this holiday weekend? Have any big plans for travel? Well, Southern Living magazine has 20 ideas for Memorial Day weekend destinations in the south, and two of them are in Georgia. The magazine lists Savannah and Columbus in its 2023 Places to Go list this weeken. In Savannah, the magazine highlights Cobblestone River Street and Worm Slow State historic site. And in Columbus, it writes about Chattahoochee River Walk and the National Infantry Museum.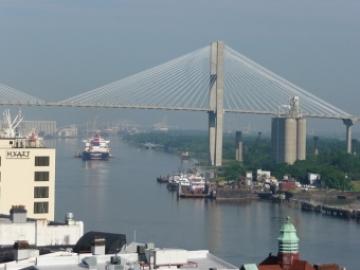 Story 8:
Peter Biello: Last night at the Battery outside Truist Park.
Biological Misfits: Y'all feeling good, party people? Tell your peoples to come on up. We still partying.
Peter Biello: Atlanta based band Biological Misfits play hits from another Atlanta group, Outkast.
MUSIC-- "Roses" covered by Biological Misfits: Caroline! All the guys, they say she's mighty fine.
Peter Biello: OutKast formed in the early nineties and spent decades building a massive following. They've won six Grammys and now added to their list of honors. A tribute at an Atlanta Braves game. The festivities last night included music, food like fried fish and grits and yams with extra sirup and an outcast bobblehead featuring Big Boi and Andre 3000 riding in a red Cadillac. That bobblehead was enough of a draw for Ethan Piercey of Smyrna. He and a buddy got to the gate nearly 4 hours before the first pitch to ensure they'd be among the first 15,000 fans to get one.
Ethan Piercey: We're here actually just for the bobblehead Gonna get the bobblehead then leave. I have other stuff to do tonight.
Peter Biello: Curious if you're just here for the bobblehead. How much did you pay for the ticket?
Ethan Piercey: I paid 50 bucks for both our tickets.
Peter Biello: Oh, so 25 bucks a ticket, essentially.
Ethan Piercey: Yeah. And he clutched up, too. He's here to get a second bobblehead for my mom, so I'm gonna get one, and then he can get the one I'm going to. I'm going to send my mom. So he's just here being a good friend.
Peter Biello: Before the Gates even opened at Truist Park yesterday, outcast bobbleheads were popping up on eBay. As of Friday afternoon, some bids were north of 200 bucks. Nick Hawkins of Dunwoody also got in line early. He says he knew they were for sale online, but his will not be for sale.
Nick Hawkins: Another thing about this bobblehead specifically is that for it to be a band, with Andre and Big Boi is very rare. Most of the time you see sports players or managers or even we even have some two and one two players mixed into one. But yeah, just to get a band, especially one as great as Outkast.
Peter Biello: This is not the first bobblehead night the Braves have held at Truist Park this year, but it was enough to bring Hawkins out to the park for the first time. I spoke to people who came from as far away as Dallas, Texas, and Knoxville, Tennessee, drawn to the park tonight for this giveaway. It's a stunt that bears repeating, says Steve Hogan of Atlanta.
Steve Hogan: Oh, I think it's awesome. I mean, I think they're one of the biggest groups in the rap game. So, I mean, why not lean into it?
Peter Biello: Why not lean into it? After all, Atlanta's got no shortage of famous rappers. Perhaps one day we'll see a Lil Baby or Ludacris bobblehead. Oh, by the way, let's not forget there was a baseball game last night. Austin Riley homered twice and Marcell Ozuna homered for the second time in as many games. Final score, 8 to 5 Braves. The two teams face off again tonight at Truist Park for the third of a four game series.
MUSIC-- "Rosa Parks" covered by Biological Misfits: Ah hah! Hush that fuss. Everybody move to the back of the bus. Do you want to bump and schlump with us?
Peter Biello: And that is it for this edition of Georgia Today. I'm Peter Biello, signing off from Truist Park. We hope you have a great Memorial Day weekend. Be safe if you're out there traveling and remember to hit subscribe on this podcast to say that we'll be back with you and your podcast feed next week. If you've got feedback for this podcast or perhaps a story idea, we'd love to hear from you. Send us an email. The address is GeorgiaToday@gpb.org. If you like this podcast, make sure you leave a review to help other folks find it. I'm Peter Biello. Thanks again for listening. We'll be back with you next week.
MUSIC-- "Rosa Parks" covered by Biological Misfits
___
GPB's Georgia Today newsletter hits your inbox on Tuesdays, Wednesdays and Thursdays with top stories from around the state featuring news, politics and more. Subscribe here.
Secondary Content
Bottom Content