Section Branding
Header Content
Sen. Jon Ossoff announces Helper Act to assist public employees in buying homes
Primary Content
LISTEN: Local officials gathered in Roswell with Sen. Jon Ossoff on Tuesday to announce bipartisan legislation to help public servants live where they work. GPB's Amanda Andrews explains.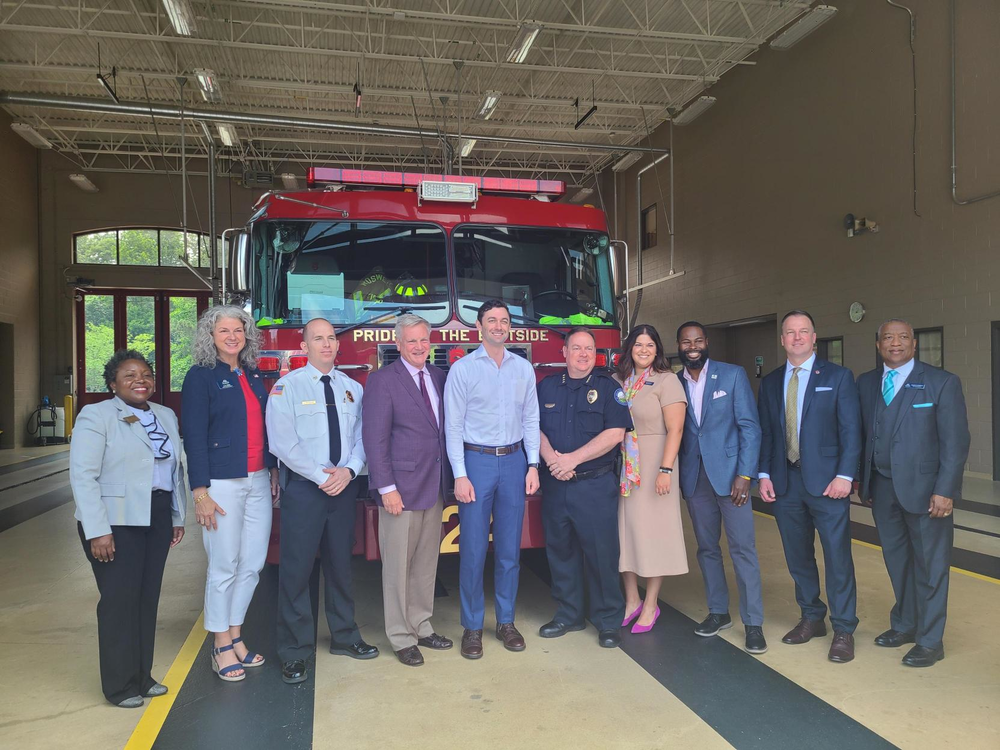 U.S. Sen. Jon Ossoff joined local officials and first responders in Roswell to speak about a proposed bill to help Georgia public servants live where they work.
The bipartisan legislation is called the Helper Act. It would establish a one-time loan program for teachers, paramedics, police, and firefighters to purchase their first homes.
These are jobs that have been hit especially hard by worker shortages. Roswell Fire Chief Joe Pennino said the legislation could be an important incentive for people to apply.
"Not only will it allow public safety, fire, police and teachers to live in the community where they work, but it's going to allow cities to have their public safety close by and integrated well into the community, which is where we want them when we need them," he said.
The federal legislation is modeled after benefits currently available to U.S. veterans. Ossoff said he is considering costs to the taxpayer.
"We're working with the FHA and HUD in order to ensure that there is not any significant additional risk to the underlying pool that backstops these mortgages and ensure that this is fiscally responsible," Pennino said.
People working in qualified careers could get a mortgage with no down payment if the bill passes.
Secondary Content
Bottom Content