Section Branding
Header Content
A Kemp presidential run in 2024? Advisor says 'things can change quickly'
Primary Content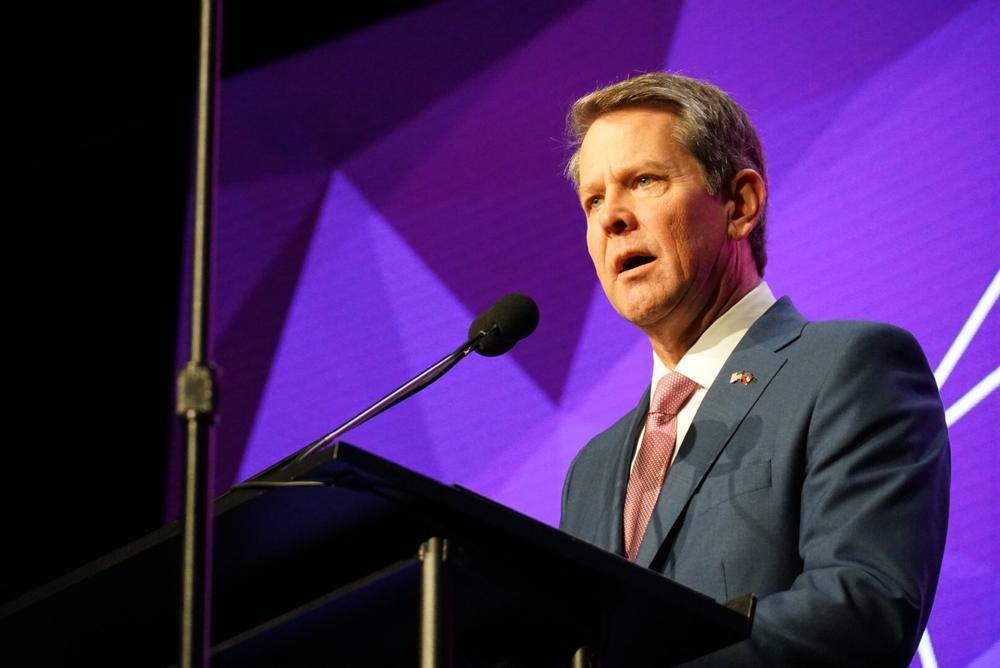 Cody Hall, senior advisor to Gov. Brian Kemp, joined GPB's Political Rewind today to discuss Kemp's future plans. 
Hall said that he does not "actively" expect a 2024 U.S. presidential run from Kemp, but is open to the possibility. 
"My gut is — look, the governor has not been to Iowa," Hall said. "He has not been to New Hampshire. There is a relatively small political staff on our side. It's me and a couple of others. ... I think that lines up with his his public comments that it's it is not something that we are actively preparing for. But these things can change quickly." 
Last month during a Republican National Committee retreat in Nashville, Kemp said that the GOP needed to move on from the 2020 presidential election. 
A Landmark Communications poll today showed Kemp polling at about 7% for a 2024 presidential run. But only former President Donald Trump and Florida Gov. Ron DeSantis were polling higher. 
Kemp founded the Hardworking Americans PAC in 2023 to support Republican candidates, and Hall said Kemp will likely support the Republican nominee for president in 2024. 
U.S. President Joe Biden announced last month that he will seek reelection. Vice President Kamala Harris has visited Georgia three times this year, including for a set of Atlanta fundraisers on May 12.
Hall also weighed in on Kemp's planned trip to Israel this month to meet with trade leaders from the Middle East. Hall said that trip was originally planned for summer 2020, but postponed because of the COVID-19 pandemic. 
"This is really making sure that we're going overseas to let companies over there know that Georgia's a great place to do business," Hall said. "And if they want to move their operations to America, we'd be happy to host them here."
A spokesperson for Kemp confirmed that the governor will travel to Israel this weekend but said that details about locations will be kept private for security reasons. 
Secondary Content
Bottom Content