Section Branding
Header Content
State regulators poised to OK steep Georgia Power rate hike request this week
Primary Content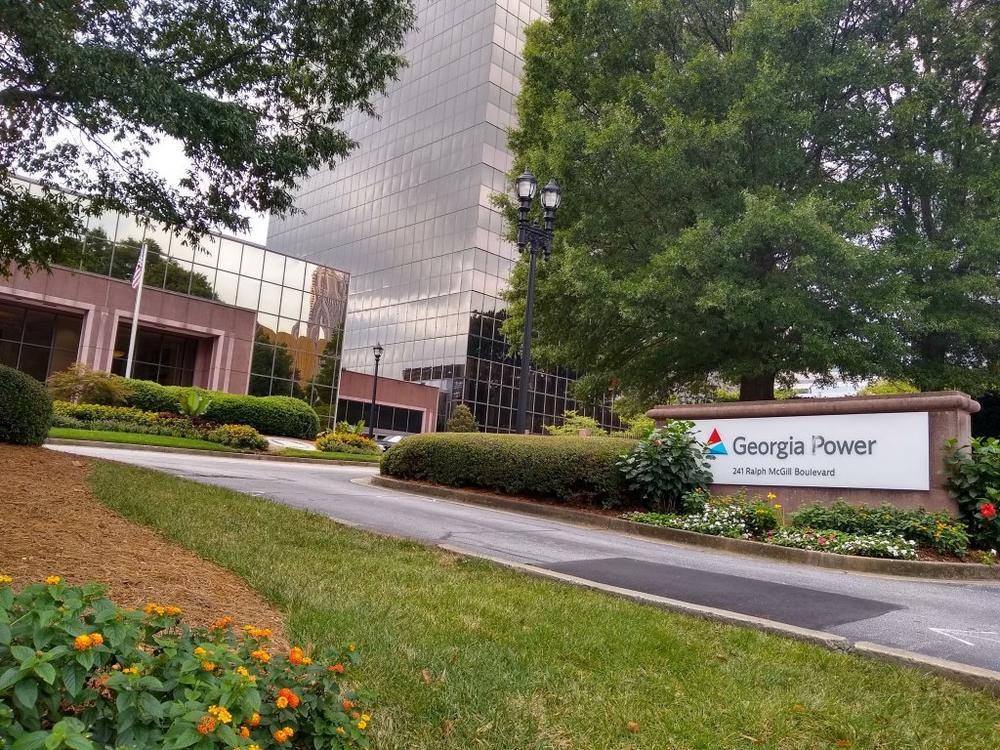 State regulators have heard final pleas imploring them to reject Georgia Power's request for ratepayers to foot an expensive fuel expense bill, which would result in higher electricity bills starting in June.
Georgia Power and the state Public Service Commission's Public Interest Advocacy staff are asking the five-member panel to approve an agreement that would have ratepayers reimburse $2.1 billion in under-budgeted fuel expenses caused in part by a sharp uptick in inflation.
In addition to the excess fuel costs, the proposed rate hike includes another $4.4 billion in projected fuel costs for the next three years.
On Tuesday, commissioners are set to vote on the utility company's fuel adjustment request that would increase average household monthly utility bills by $16 over three years. In response, opponents are urging regulators to extend the proposed deadline for customers to pay unrecovered fuel expenses and for the PSC to create a new system that requires Georgia Power to cover some of its excess fuel costs.
The PSC heard arguments on Thursday from attorneys representing environmental groups, the Georgia Association of Manufacturers, Georgia Power and the PSC staff.
The Sierra Club of Georgia and Southern Alliance for Clean Energy are among the organizations asking for the fuel-cost payments to be spread over 60 months instead of 36 months as now proposed.
Many Georgia Power customers have expressed concerns to the PSC that the rising fuel costs will make it harder for strapped customers who already can't afford to pay their electric bills. 
Jennifer Whitfield, a lawyer representing Georgia Interfaith Power and Light, said that these extra expenses come after Georgia Power disconnected about 10% of residential customers for nonpayment last year.
Whitfiled said that Georgia law gives the state regulators greater control over fuel cases than simply approving a utility company's request.
According to Georgia law, power companies have a legal right to recover fuel costs, unless they have made illegal or unreasonable charges. 
 "One of the things the General Assembly says about 'just' and 'reasonable' is that the commission is directed to consider the quality of the service rendered by the utility when determining what is just and reasonable for rates," Whitfield said. "As a public commenter very eloquently said at the hearing last week, there is nothing just or reasonable about a service that people cannot afford." 
Preston Thomas, the commission's public interest advocacy attorney, said some opponents to terms of the pending agreement unfairly criticize its analysis without providing evidence as to why Georgia Power should shoulder more of the burden of these latest costs. 
The only costs that can be disallowed in this case are those costs that are the result of illegal or clearly imprudent conduct on the part of the utility," he said.
"Instead of talking about disallowance based on what the statute provides, (opponents) talk about a (cost) sharing mechanism," Thomas said. "I also believe that there is some confusion over what just and reasonable means. As the commission knows, just and reasonable is balancing both customer and utility interests and not just lowest possible rates."
According to Bryan Jacob, of the Southern Alliance for Clean Energy, Georgia Power should be responsible for up to 5% of overrun fuel costs so company leaders don't skirt their responsibility for grossly underestimating fuel prices. As a result of sharing fuel costs, utility companies are also more likely to rely on diverse sources of energy, which reduces the dependence on unpredictable global energy markets, Jacob said last week.
The Southern Environmental Law Center estimates that typical household utility bills in 2025 will average about $45 more after Georgia Power customers absorb six rate hikes for fuel costs, annual increases in electric rates and the tab that comes due after completion of the nuclear expansion of Plant Vogtle.
The three-year repayment period strikes the right balance between Georgia Power and its consumers, said Tom Newsome, director of utility finance at the PSC.
It would have cost Georgia Power customers tens of millions of dollars more to extend the payment period beyond 36 months, according to Newsome. 
"Extending the amortization period is not a free lunch," Newsome said. 
In contrast, the PSC advisory staff recommends that ratepayers pay off the fuel ledger within 48 months.
Critics have also scoffed at the proposed terms allowing Georgia Power to recover upwards of 39% more in under-budgeted fuel costs without requiring a full case review involving state regulators and experts. The current fuel adjustment cap is 15%.
 Commission Chairwoman Tricia Pridemore said Thursday she supports a request to raise the senior discount from the $2 increase proposed in the proposed agreement. The larger monthly discount would result in low-income customers 65 and older  paying the same 12% increase in utilities as other residential customers would pay under the higher fuel rates.
This story comes to GPB through a reporting partnership with Georgia Recorder.
Secondary Content
Bottom Content