Section Branding
Header Content
How—and why— to watch King Charles III's coronation events this weekend
Primary Content
The British monarchy has changed significantly in the 70 years since it coronated a new head of state. King Charles III, who rose to the throne after the death of his mother,  Queen Elizabeth II last summer, hopes to revamp the monarchy for a modern and diverse United Kingdom. But he faces a public in the throes of inflation and skeptical of the country's past colonization.
That won't stop many across the U.K., the British Commonwealth and the world from celebrating once-in-a-lifetime coronation events, a parade and concert planned for this weekend.
Rachel Galloway, British Consul-General in the Southeastern U.S. told GPB, "I think people watching will get to see the history, enjoy the music and get to, I think, feel that they're taking part in an event that actually a lot of people won't have the privilege of seeing in their lifetimes."
Rukhsana Aguilar, president of Taste of Britain, which operates and online store and shop in Norcross, said King Charles III is forward thinking. "I do hope that we can tell people that, you know, he's spent his life committing himself to conservation and sustainability and... the climate sort of thing...So I think that people need to know that he's into all of that."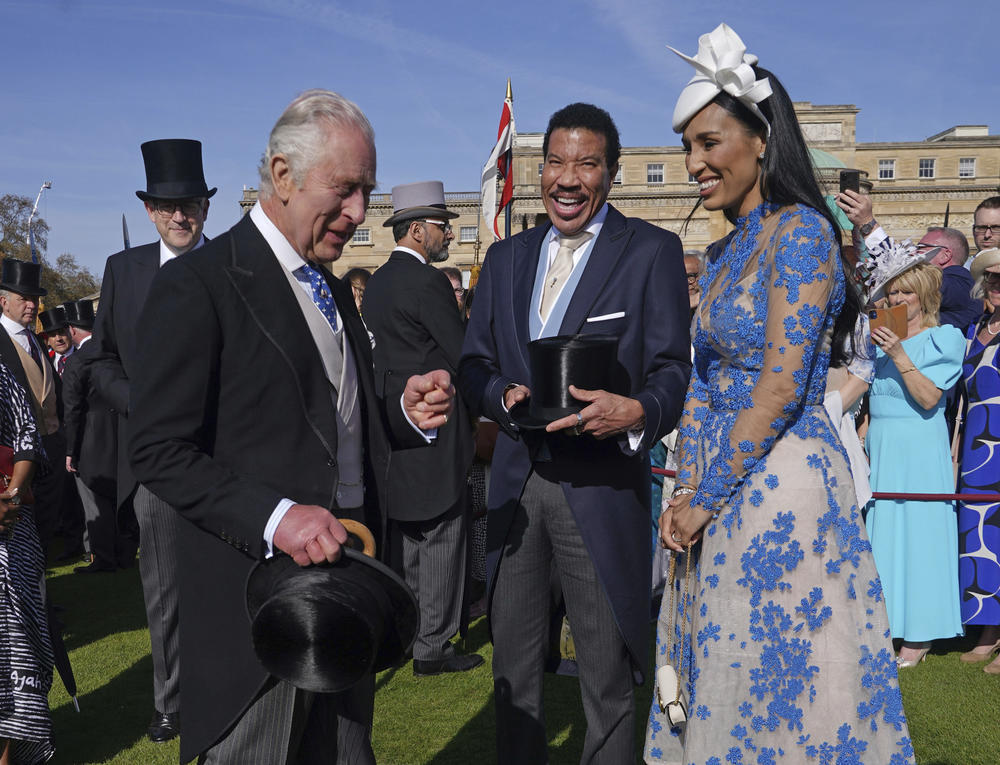 There will be crowns, bling and celebrities —but no Meghan, Duchess of Essex, who will remain in the U.S. with her children to celebrate Prince Archie's 4th birthday while Prince Harry attends without them. Here are 10 sights you'll see at King Charles' coronation — and 2 you won't.
It will also be a coronation of many faiths and many languages.
King Charles III will be crowned in a ceremony that will for the first time include the active participation of faiths other than the Church of England: Buddhist, Hindu, Jewish, Muslim and Sikh leaders will take part, the Archbishop of Canterbury's office said Saturday, as it revealed details of a service it described as Christian worship that reflects contemporary society. The ceremony also will include female bishops for the first time.
Tune into GPB TV to watch coronation coverage.
The Coronation airs Saturday, May 6 from 2:30 a.m. to 10 a.m. ET. As this is a live event, the end time is approximate.
The Coronation: A Day to Remember recap special airs Saturday, May 6 from 6:30 to 8 p.m. ET/PT and will feature high points from throughout the day.  
Charles R: The Making of a Monarch documentary special airs Saturday, May 6 from 8 to 9 p.m. and Sunday, May 7 from 1 to 2 p.m.
Sing for the King choir special airs Sunday, May 7 from 2 to 3 p.m. 
The Coronation Concert airs Sunday, May 7 from 3 to 5 p.m. featuring Lionel Richie and Katy Perry. Hugh Bonneville hosts from the grounds of Windsor Castle. As this is a live event, the end time is approximate. 
Secondary Content
Bottom Content