Section Branding
Header Content
Dickens proposes $790M Atlanta budget, largest in city's history
Primary Content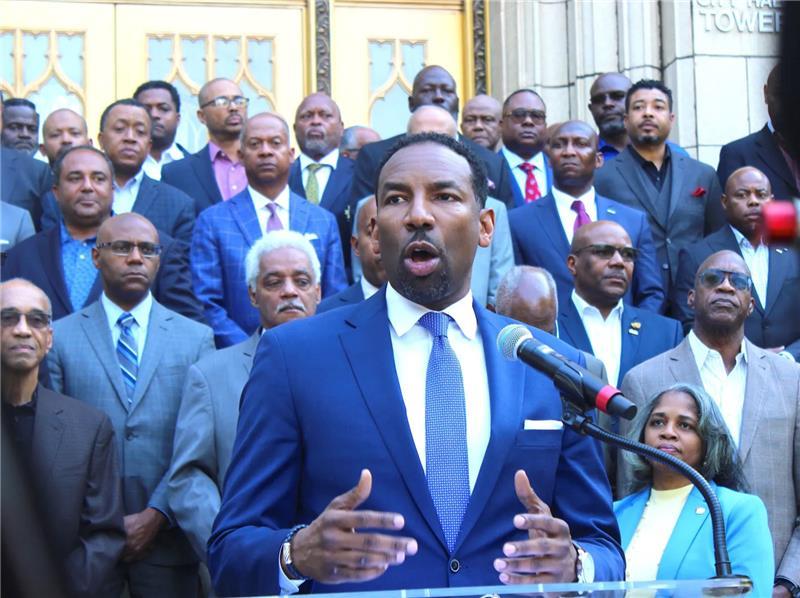 Atlanta Mayor Andre Dickens' has proposed a $790 million general fund budget for the 2024 fiscal year, beginning July 1. If approved by the City Council, the budget would be the largest in Atlanta's history.
The budget, released May 1, includes more than $6 million in investments in programs and services for young people to support the mayor's Year of the Youth initiative. The budget also includes $8 million to go toward the city's affordable housing trust fund and $10 million for a citywide cost-of-living pay increase.
Another $6.2 million is proposed to purchase vehicles and equipment for police and fire personnel, including expansion of the city's take-home car program to recruit and retain more police officers.
"This budget is our statement of intent to double down on the progress we have made and our commitment to making Atlanta the best place in the nation to raise a child," Dickens said in a letter to the City Council as part of the budget package.
"In a city with the potential of ours, we can and should make all of the critical investments necessary to ensure that residents across Atlanta benefit from best-in-class service delivery in a safe environment focused on inclusive prosperity."
Other highlights of the mayor's budget more than $1.25 million in new technology and $10 million in capital improvements to city facilities.
During Atlanta's Year of the Youth, the proposed budget calls for continued youth investments across the city, including:
$1.8 million in operations of our At-Promise Youth Centers;
$2 million in youth programming in the Department of Parks & Recreation;
$2.5 million in American Rescue Plan Act funds for summer youth employment; and
Additional youth-centered investments across all City service areas.
In addition to the investments made in the budget, the city has also begun deploying dollars from the $750 million Moving Atlanta Forward infrastructure package and has secured additional federal infrastructure dollars for use in the city and the airport.
The City Council has scheduled budget briefings with city departments starting Wednesday, May 3, at 10 a.m. Additional briefings are set for May 4, May 16-18, and June 6-7. The June 6 event will include a public hearing on the budget and an "interactive community budget session" starting at 6 p.m.
Public hearings on the tax millage rate are set for June 14, while the City Council is expected to adopt the budget at its June 20 meeting. The full schedule is available here.
This story comes to GPB through a reporting partnership with Rough Draft Atlanta.
Secondary Content
Bottom Content