Section Branding
Header Content
Gov. Brian Kemp and first lady on anti-human trafficking efforts: 'There's more we need to do'
Primary Content
LISTEN: Gov. Brian Kemp and first lady Marty Kemp gave an update on Georgia's anti-human trafficking efforts on Tuesday. GPB's Sarah Kallis has more on the Kemps' meeting with anti-trafficking experts.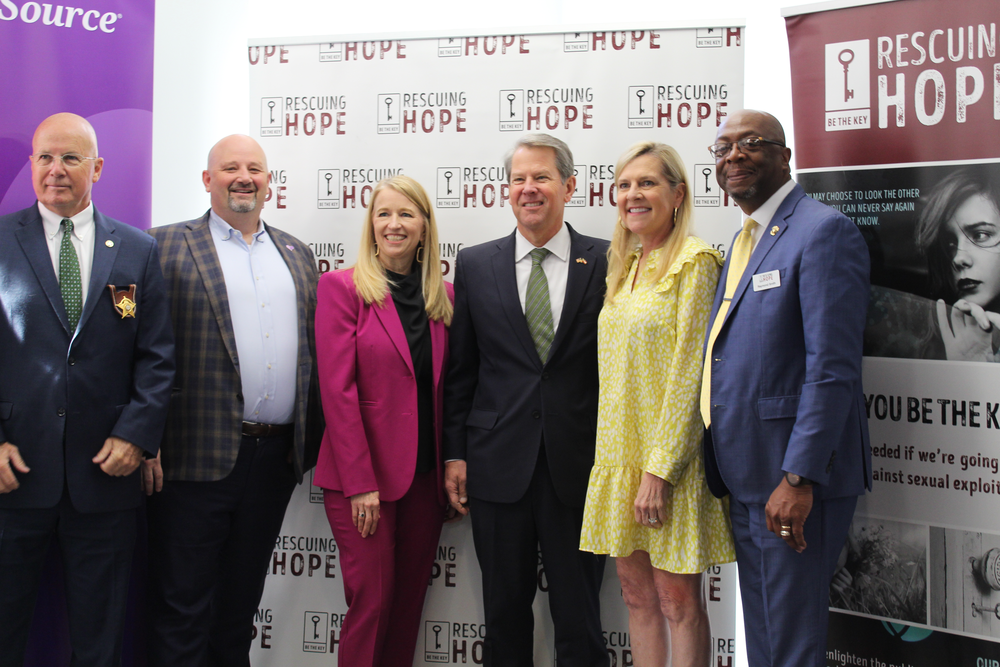 Gov. Brian Kemp and first lady Marty Kemp gave an update on Georgia's anti-human trafficking efforts on Tuesday.  
The Kemps commended the Legislature for its help passing anti-human trafficking legislation. Kemp signed a bill this week increasing the penalty for businesses that do not properly display the trafficking hotline number.
Senate Bill 42 would increase the penalty for incorrectly displaying the human trafficking hotline number to $500. It passed the House unanimously and only received one "no" vote in the Senate. 
Gov. Kemp also called attention to the funding needs of organizations that rehabilitate victims of human trafficking.
"It's just one of those issues that the more you learn, you realize, the more needs that are out there," he said. "Just the financial needs, the needs for wraparound services. I mean, the more you learn, it's like there's more we need to do."
Marty Kemp established The Georgians for Refuge, Action, Compassion and Education, or GRACE, Commission to tackle human trafficking shortly after the governor took office. 
"In the coming months, the Grace Commission will continue advocating policies that will make Georgia a safe haven for survivors and a hostile environment for traffickers and buyers, such as helping provide survivors with the wraparound services that they need to recover," she said. She also said that the Grace Commission is focused on expanding rehabilitation centers for survivors that include mental health services.
The first lady shared that the Georgia Human Exploitation and Trafficking (HEAT) unit of the Georgia Bureau of Investigations (GBI) has investigated 45 human trafficking cases this fiscal year. A special prosecuting unit under Attorney General Chris Carr's office indicted 53 traffickers and buyers in 2022.
Nonprofit leaders in the anti-human trafficking effort joined the governor and first lady. CareSource Georgia presented the Georgia Sherriff's Association and anti-human trafficking nonprofit Rescuing Hope with grants to use in their efforts to stop human trafficking. 
Secondary Content
Bottom Content