Section Branding
Header Content
COVID's over, but county jails still profit from virtual communication
Primary Content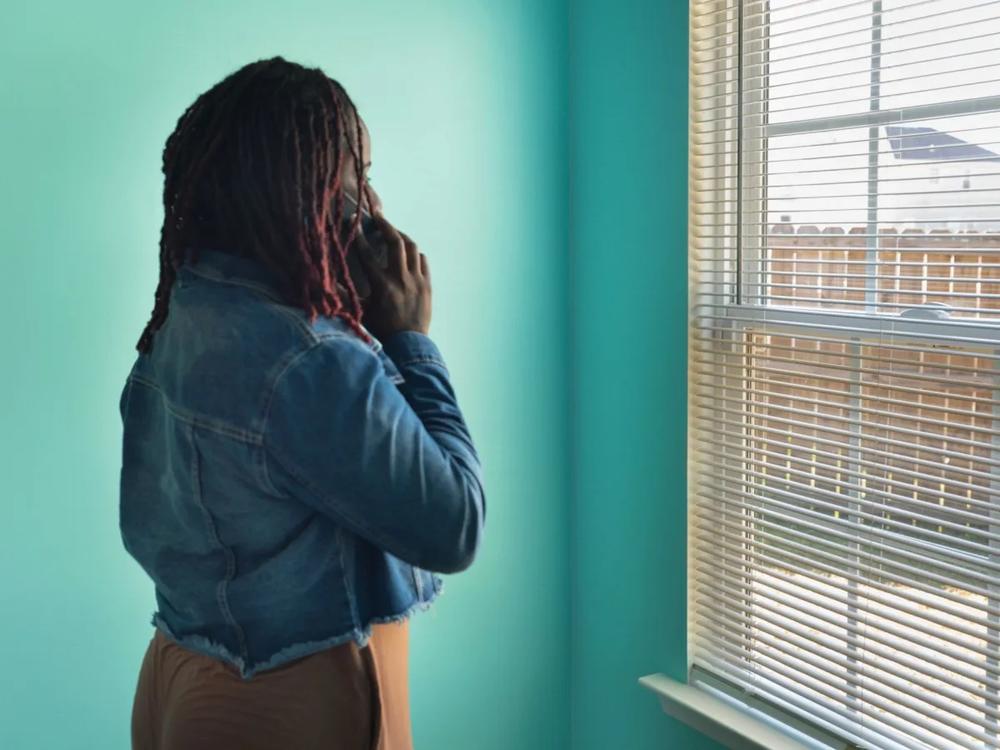 Jake Shore, The Current
Hundreds of people jailed and awaiting trial in Chatham County pay $8 for a 20-minute video call. A text message the length of a tweet from detainees in the Liberty County jail costs close to a dollar. A 15-minute phone call from the Glynn County Detention Center costs around $3.
Jails in Coastal Georgia's six counties are increasing revenue by charging detainees who want to stay in touch with the outside world as they wait out the backlog plaguing local courts since the COVID pandemic, according to a data analysis by The Current.
Five of six Coastal Georgia detention centers that have not allowed in-person visitation since the start of the COVID pandemic, generated at least $1.5 million in total fees for phone calls, texts and video calls for 2021 and 2022.  In Glynn, the only coastal jail that allows free, in-person visitation, revenues totaled around $670,000 in that time period. 
The sheriffs who run Coastal Georgia's two largest jails say the fees generated by charging for phone calls, text messaging and video chats allow them to pay for necessary services for detainees too poor or too dangerous to pay bail before trial — all without asking counties to raise taxes. Fees differ county by county, based on contracts negotiated between telecommunication companies and sheriffs' departments. 
Coastal sheriffs collected more than $1 million from jail communications in 2022

Three people with relatives in jail and two people who spent time in the Chatham County jail told The Current, however, that the practice creates a heavy burden on their financial and mental well-being. One Savannah mother, for example, said she had to cut back on meals to pay for calls with her son who was jailed for a month last December in Glynn County before he received bond. 
Under the U.S. justice system, people in jail are presumed innocent until proven guilty. Those who do not receive a bond or cannot afford to pay bail must stay in detention until trial, or until they plead guilty, or their charges are dismissed. While detained, those individuals are typically in touch with attorneys, family and friends. 
Detainees can meet with their attorneys face-to-face despite COVID restrictions, but family members don't get that same privilege. Instead, family interactions make jails money, according to telecom contracts and financial documents from 2021 and 2022 reviewed by The Current. 
For example:
Chatham County collected more than $400,000 from phone fees in 2022, and $500,000 the year before. The jail averaged 1150 inmates per day in 2022. The county said it earns revenue from video calls, but those funds are not detailed in invoices from the telecom provider. Sheriff John Wilcher did not answer questions about how much in fees the jail received in the last two years. The county attorney's office declined to answer that question as well.
Liberty County's jail revenues for phone, messaging and video fees jumped from approximately $186,000 in 2021 to $263,000 in 2022 after it switched providers. The detention center held 216 people on average daily in 2022. 
Glynn County's jail averaged 411 prisoners daily last year and collected more than $300,000 on phone and tablet fees.
Such telecom contracts are common across the country. But concern that communication fees caused an undue burden on detainees led to a bipartisan federal law last year that gives regulators permission to cap the costs of in-state calls and video calls from detention facilities. Those new rules are being negotiated and are expected to be announced in mid-2024.
Atteeyah Hollie, deputy director of the Southern Center for Human Rights, said burdensome fees for families already struggling to make bail or make ends meet negatively affect public safety. The lack of family contact that results from high communication costs means more isolated prisoners, whom studies show become more likely to reoffend, according to Hollie.
Last month, the Chatham County Public Defender's Office weighed in on the matter. It said that restrictions on communications in the detention center threaten the constitutional rights of their clients, according to a motion filed on behalf of 41 defendants.
The county disputes the allegations.
The rise of jail, prison phone contracts
The practice of charging fees for phone calls in U.S. prisons, where people convicted of a crime spend their sentence, and detention centers, where people await trial, traces its origins to the late 1980s, according to Joanna Weiss, co-executive director of the Fines and Fees Justice Center.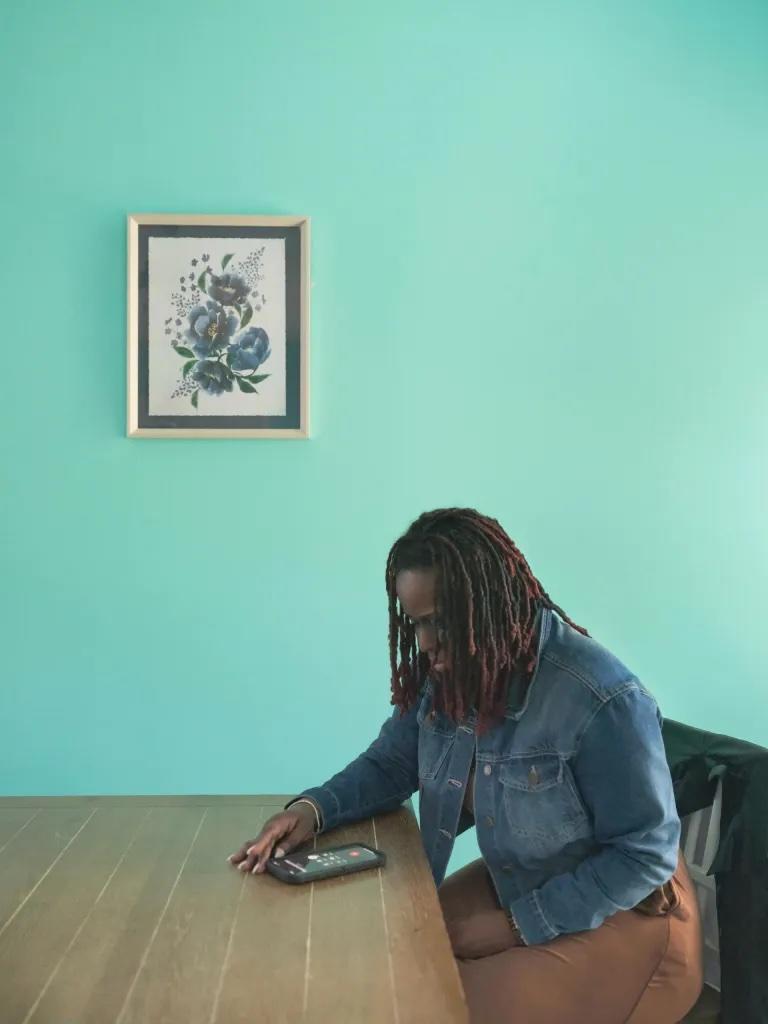 That era's "tough on crime" movement saw ballooning levels of incarceration. Local governments tackled the increased costs by charging people caught in the legal system, Weiss said. 
The prison and jail telecom industry is now worth an estimated $1.4 billion annually, according to a 2020 report from anti-prison advocacy group, Worth Rises. Three corporations control 91% of the market, it said. 
In Coastal Georgia, Chatham, Glynn and Liberty counties earn the most from jail fees due to so-called commissions, the percentage of telecom fees charged to inmates that jails split with the telecom provider. 
Glynn County has the highest commission rate in the region, taking 69% of what its provider, Paytel, charges per minute for phone calls. Chatham County, which also contracts with Paytel, receives 52%, and Liberty County has a 50% commission with a separate company, HomeWAV. 
Chatham County
Before the pandemic, the Chatham County Detention Center allowed in-person visitors, but communications took place via video between separate parts of the jail, according to Chief Deputy Gary Taylor. Those video calls were free of charge, he said.
When COVID-19 worsened in 2020, the jail switched to fully-remote video visitation through a software system called JailATM, according to Gretchen Derryberry, Sheriff Wilcher's administrative assistant. That decision was meant to protect Chatham County jail employees and family members of detainees, she said. 
Defense attorneys are not charged for communicating with their clients jailed in Chatham County, but family members are.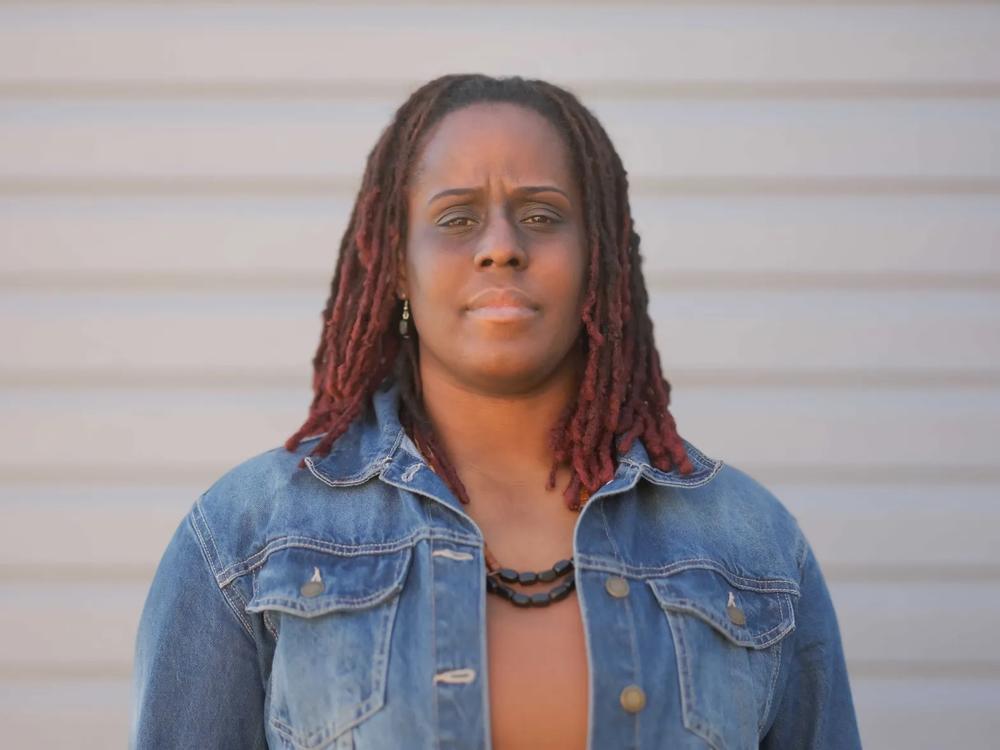 Currently, each detainee gets one free, 20-minute video visitation per week with family or friends, Derryberry said. Any further video calls cost $8 for 20 minutes. JailATM charges 50 cents for text messages with detainees.
The sheriff's office does not collect revenue from messages, but it does for video calls, according to spokesperson Parla Parker. However, neither sheriff's officials nor county officials could say how much revenue has been collected in the last two years. 
The chief executive officer and chief financial officer of Oasis Management Services, which contracts with Chatham County, did not return multiple requests for that data. 
Sheriff Wilcher, reached by phone, said that all such fees go to the county's "Inmate Welfare Fund."
"The county does not get it. I don't get it. And it's only spent on the inmate stuff that we have for inmates, all the programs and everything else" Wilcher said.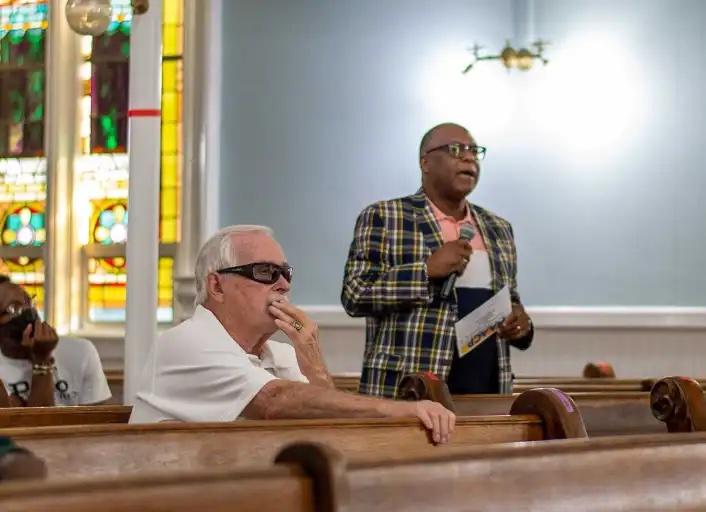 Programs in the detention center include a GED program, art classes and pet grooming certification, among others.
Despite the diminished risk of COVID, the Chatham jail does not plan to revert to the old system of visitation, said Derryberry. "We're staying with what we're doing, because it's working very well," she said. "We have very few complaints, if any."
Glynn County
In Glynn County, Sheriff Neal Jump, who runs the second-largest jail on the coast, also supports the fee-based structure as good for inmates as well as taxpayers.
After a tour of the austere facility decorated with bone-white walls and steel doors, Jump described how each section of the jail has televisions, phones, and, as of August 2022, computer tablets as well.
The tablets came courtesy of Paytel, the telecom provider. They offer detainees some free content, including GED courses,12-step recovery programs, Bible study and health classes, said Jump. 
But detainees pay for basic communications services. A text message costs 50 cents, and streaming entertainment on the tablets costs 5 cents a minute. Inmates get 2 free text messages per week, Jump said. 
Jump said no telecom revenue benefits him or the department. "The key is that we turn around, and whatever is made is to help inmates," Jump said. Telecom revenue paid for a $189,000 body scanner to detect drug contraband, said Undersheriff Mario Morales.
'How are they getting away with that?'
A Savannah mother has a more negative opinion of the system.
Her son, who spent time in the Glynn County jail and is awaiting trial, suffers from ADHD and anxiety. The one thing that helped keep him calm in jail — phone calls — made her anxious because she often struggled to pay the cost. 
"You have to make adjustments. You have to change your lifestyle, your routines, to accommodate the phone calls. I had to take my lunch breaks at a special time because that's when he would call," said Zaida, who didn't want her last name published for fear of retaliation at work.  
"Those times I was not buying lunch because I was just taking my lunch money to put it there for my son," she said.
Last November, Georgia State Patrol arrested her son and charged him with multiple violations including driving on a suspended license, fleeing to evade officers and driving under the influence. He had been in trouble with the law before, she said. He was incarcerated in the Glynn County jail for a month before receiving bond. 
During that time, Zaida paid around $350 for phone fees and commissary items. Phone fees are 18 cents per minute for a local call made to the same area code as the Glynn County jail, 19 cents a minute for an in-state but non-local call, and 21 cents a minute to call out of state. 
Zaida was one of 442 Coastal Georgia residents contacted by The Current about their experience with jail telecom fees.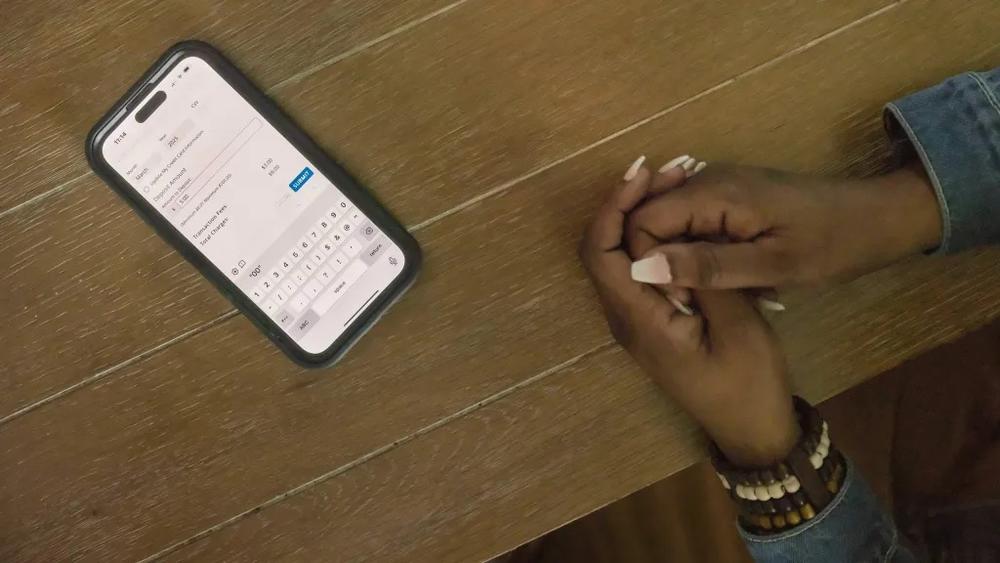 Mya, a college student from Statesboro, said she spent half of her weekly paycheck on phone fees to talk to her boyfriend when he was in the Bulloch County Detention Center. The jail contracts with Securus Technologies, one of the major telecom providers for jails and prisons.
Mya also agreed to speak with The Current on the condition her last name not be used. Phone calls are 19 cents a minute and a 20-minute video call costs $13. 
Mya complained of faulty equipment that prevented reliable communication. She prepaid for a video call with her boyfriend on his birthday, but during the call she couldn't hear him. She said that the video kiosk he used did not work. 
"I was really looking forward to it. And that didn't work," Mya said. "It was so disheartening. I actually cried about it. And so did he."
She submitted a complaint through the telecom company's app. She says she has never heard back.
A spokesperson for Securus told The Current that the company was unaware of the reported tech problems and could not comment without more specific information. 
The spokesperson said the company "continually" invests in maintaining and improving video calls. 
Mya said the steep costs of staying in touch with her boyfriend remotely caused her to feel isolated. She would prefer in-person visits anyway. 
"How are they getting away with that?" Mya said. 
Georgia oversight of telecom companies
Georgia's Public Service Commission, a five-member board that oversees utilities, also regulates costs of calls from correctional facilities as well as telecom providers. The body has made multiple efforts to set caps on the costs of phone fees in jails and prisons — but ultimately backtracked on reform.
Rates set by the commission in 2009, allowed $2 surcharges in addition to a per-minute rate or per call rate. The Federal Communications Commission later banned those surcharges. 
The PSC reviewed rates in 2016 and capped local calls (within the same area as the caller) at 18 cents a minute, or $2.70 for a 15-minute call. The following year, the PSC limited charges for in-state but non-local calls (example: calling Atlanta from Savannah) based on the size of an institution.
The PSC then limited the amount of commissions that jails and prisons could collect. Telecom companies and the prison system fought back. 
In March 2018, the PSC reversed course. The body declined to regulate those commissions because of what it said were problems with enforcement.
Small jail sees revenue jump 
One example of how local jails are maximizing telecom fees is the Liberty County Detention Center under Sheriff William Bowman. 
During 2021, the jail collected approximately $186,000 from fees. In 2022 that rose to $263,000, according to financial reports. Part of that increase was due to a switch in telecom providers, the documents show.
The jail used to contract with Louisiana-based Correct Solutions Group, which gave the sheriff's office 65% of telecom fees. Revenue averaged $16,000 per month for the first four months of 2021, records show. 
In May 2021, the sheriff signed a new contract with St. Louis-based HomeWAV, a company which labels itself as an industry disruptor that streamlines inmate communication.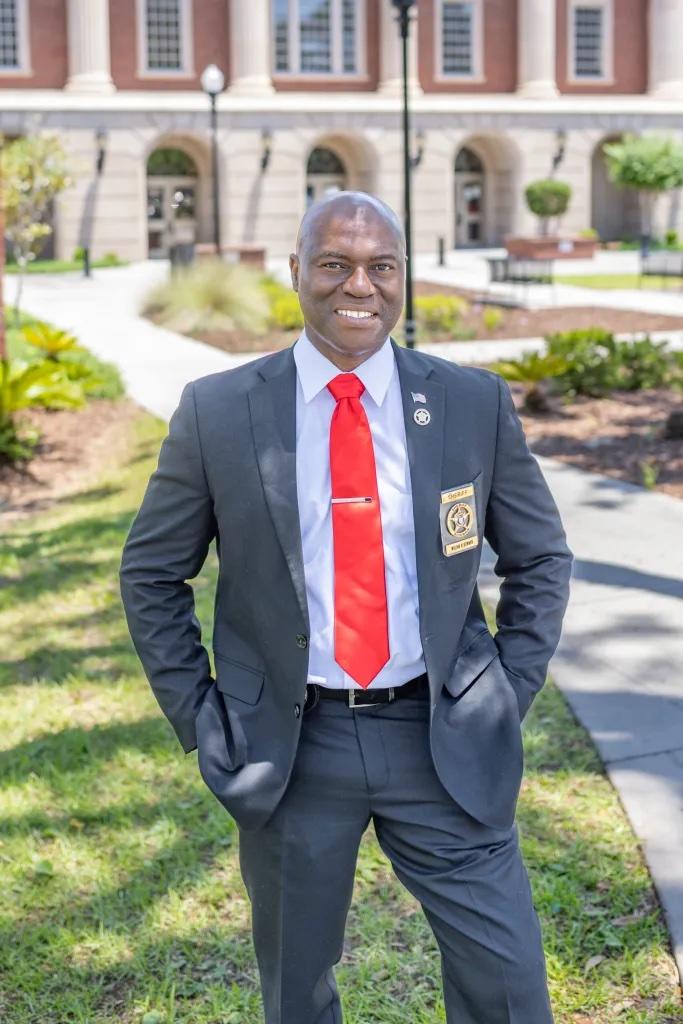 With new equipment and software, the jail offered and charged for more services: video calls, video messages, text messages and traditional phone calls. 
The jail's monthly fee revenue grew to approximately $20,000 for the rest of 2021, according to financial statements, even though the new commission percentage had dropped to 50%. 
In 2022, revenues averaged $22,000 per month, according to financial records, driven by strong demand for video calls. Those services cost 25 cents a minute and the jail averaged more than 50,000 minutes of such calls each month, those documents show. The texting service costs 3 cents per 10 characters. Each photo sent by text cost an additional 25 cents and video messages sent via text cost 50 cents.
The new contract posed steeper front-end costs for families of detainees than previously existed. New costs included a $2 deposit fee to add money to a detainee's telecom account and a $7.50 refund fee. None of the financial documents from the county show that the jail profited from these fees. Interviews with industry experts suggest that these two profit streams typically go directly to the telecom company.
Tablets and kiosks provided by HomeWAV allow inmates to purchase E-books for about $2, movies for around $4, and music for $3, according to the Liberty County contract. These fees don't appear on the county revenue documents, either.
Cost for Dr. Martin Luther King Jr. to text his 21-page 1963 "Letter from Birmingham Jail" from Camden County or Liberty County jails today: 
$120
Sheriff Bowman and Maj. Sascha Krumnow, who oversees the jail, declined to answer questions about the contract, or how they spent telecom revenue. 
A spokesperson for HomeWAV declined to comment.
Family: Contact makes a difference
Rev. Francys Johnson, former Georgia NAACP president and current chair of the New Georgia Project, criticizes the telecom fee structure as exploitative, especially for Black Georgians who make up more than half of all detainees in the state. 
What is more disturbing than the profits made from detainees, he said, was the locations like Liberty County, a majority minority county, where these systems are thriving. 
"In places like Liberty County, where you have a Black sheriff elected under the guise that he would represent a positive change in terms of the administration of justice. Or when you look at Chatham County, a majority African American county … we see these same exploitative tactics," Johnson said.
"The system is really working as it was designed, to extract as much value from the black bodies that are warehoused in these places," he said. 
Zaida, whose son was jailed in Glynn County, said she believes inmates should get at least one free call a day because it's important for the inmates' well-being to stay in touch.
"As a mother, even though he's there obviously for something that he did, it still doesn't take away the fact that that's your kid," she said.
FEDERAL ACTIONS TO REGULATE PRICING
The Federal Communications Commission capped prison call rates in 2013, creating the first meaningful set of rules, according to Wanda Bertram, with the Prison Policy Initiative. 
The FCC barred companies from charging more than 21 cents a minute for calls to people in other states, known as interstate calls.
But in-state calls, known as "intrastate" rates and a key profitability measure for jails and state prisons, were not included.
"Most people in local jails are locked up pretty close to home," Bertram said. "What that effectively meant was that in local jails, the vast majority of calls were not regulated."
In 2015, the FCC revised the caps to bring down costs within state jails. Two companies that control a majority of the corrections telecom market sued the FCC, alleging the agency overstepped its jurisdiction. 
In 2017, President Donald Trump's pick for FCC chairman announced the agency would not defend against the lawsuit, and a federal appeals court vacated the FCC's order on in-state calls. 
Congress passed a bipartisan bill last December, giving the FCC gained authority to regulate in-state phone rates and video calls.
This story comes to GPB through a reporting partnership with The Current.
Secondary Content
Bottom Content