Section Branding
Header Content
Indiana Fever picks Rome's Victaria Saxton in WNBA draft
Primary Content
Indiana Fever picked Rome's Victaria Saxton in the third round of the WNBA draft Monday.
The University of South Carolina basketball forward will head to the pros next season, joining her teammate Aliyah Boston in Indianapolis.
Saxton hails from Rome, Ga., where she played basketball for Model High School.
But she started her sports career on the sidelines as a cheerleader because of her asthma, sports writer Jim Alred wrote in a 2018 feature story about Saxton, who gained confidence, improved her health and excelled on the court.
Saxton's parents also played high school basketball in Rome — her mother at West Rome and father at East Rome.
At USC, Victaria Saxton held a program record for games played and was in the SEC's top 15 for per-game blocks.
Saxton's accolades including helping the Gamecocks to a 2022 national title and to 2023 and 2021 Final Fours, as well as the NCAA Hemisfair Region All-Tournament Team (2021) and SEC All-Freshman (2018-19).
The Associated Press announced the full slate of selections from the 2023 WNBA draft Monday:
First Round
1. Indiana, Aliyah Boston, F, South Carolina.
2. Minnesota, Diamond Miller, G, Maryland.
3. Dallas, Maddy Siegrist, F, Villanova.
4. Dallas, Stephanie Soares, F-C, Iowa St.
5. Dallas, Lou Lopez Senechal, G-F, UConn.
6. Atlanta, Haley Jones, G, Stanford.
7. Indiana, Grace Berger, G, Indiana.
8. Atlanta, Laeticia Amihere, F, South Carolina.
9. Seattle, Jordan Horston, G, Tennessee.
10. Los Angeles, Zia Cooke, G, South Carolina.
11. Dallas, Abby Meyers, G, Maryland.
12. Minnesota, Maia Hirsch, F, France.
Second Round
13. Indiana, Taylor Mikesell, G, Ohio St.
14. Los Angeles, Shaneice Swain, G, Australia.
15. Atlanta, Leigha Brown, G, Michigan.
16. Minnesota, Dorka Juhasz, F, UConn. 
17. Indiana, LaDazhia Williams, F, LSU.
18. Seattle, Madi Williams, F, Oklahoma.
19. Dallas, Ashley Joens, G-F, Iowa St.
20. Washington, Elena Tsineke, G, South Florida.
21. Seattle, Dulcy Fankam Mendjiadeu, F, South Florida.
22. Connecticut, Alexis Morris, G, LSU.
23. Chicago, Kayana Traylor, G, Virginia Tech.
24. Minnesota, Brie Beal, G, South Carolina.
Third Round
25. Indiana, Victaria Saxton, F, South Carolina.
26. Los Angeles, Monika Czinano, F-C, Iowa.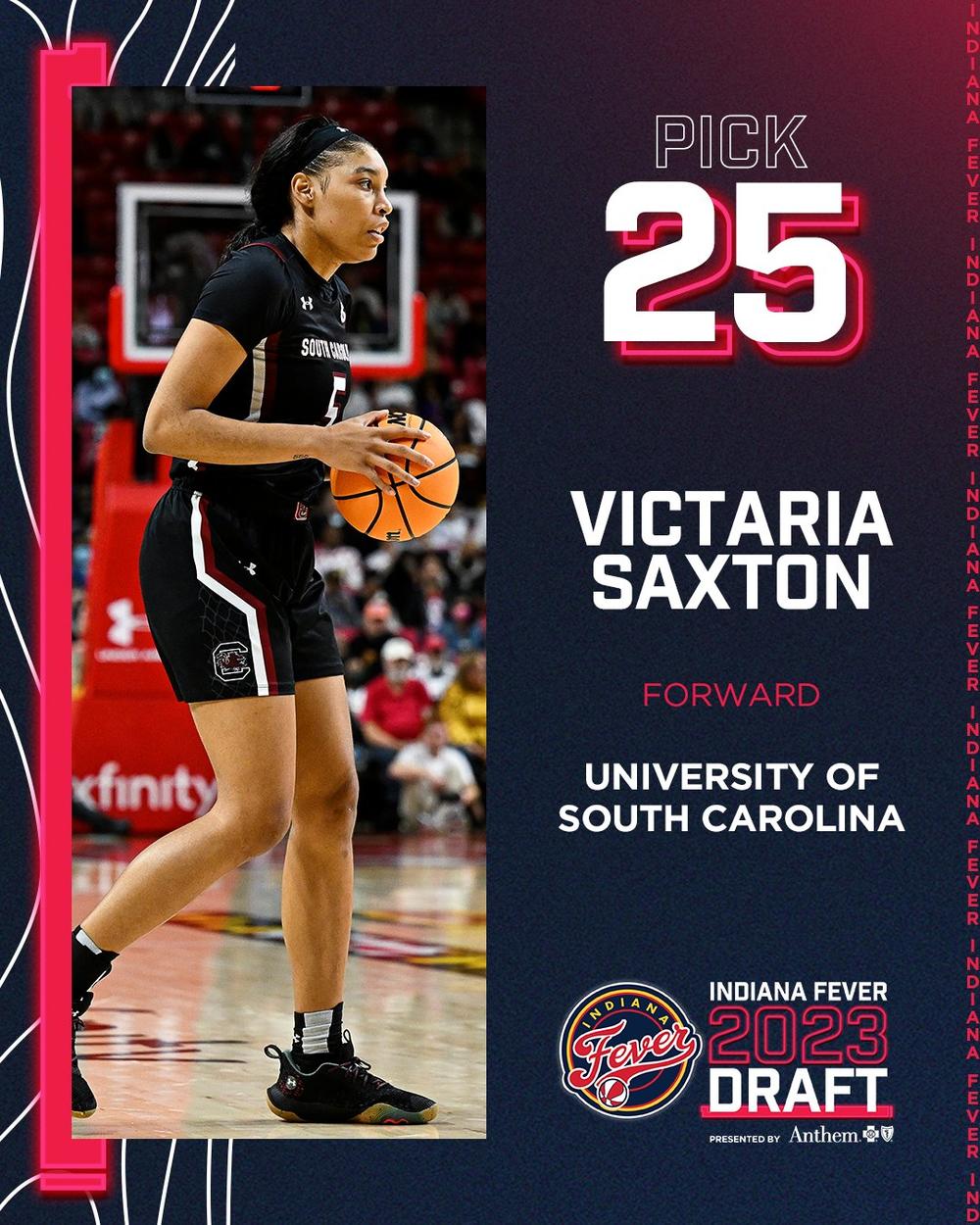 Secondary Content
Bottom Content