Section Branding
Header Content
ATL tops list of world's busiest airports, widening gap with competitors
Primary Content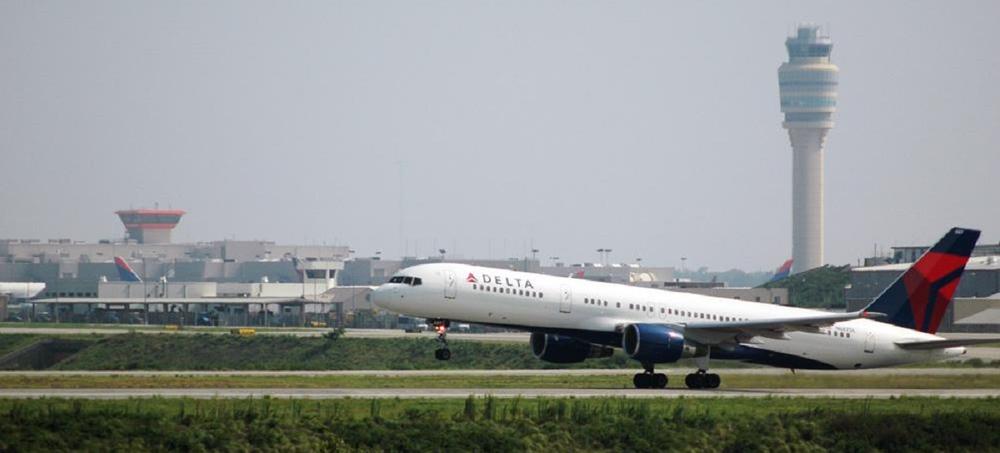 Atlanta's Hartsfield Jackson International Airport has retained its title as the world's busiest.
Data released this morning by industry group Airports Council International World shows more than 93 million passengers passed through ATL in 2022.
That's a 24% increase over 2021, though those numbers still lag behind 2019's.
Dallas Fort Worth Airport took the No. 2 spot with more than 73 million passengers.
The difference in volume between ATL and DFW widened from 13.2 million passengers in 2021 (75.7 million passengers in Atlanta versus 62.5 million in Dallas Forth Worth) to 20 million passengers in 2022.
From the top 10 airports globally, five are in the U.S.:
Hartsfield-Jackson International, Georgia (ATL): 93.7 million passengers
Dallas Fort Worth Airport (DFW), Texas (DFW): 73.4 million passengers
Denver, Colorado (DEN): 69.3 million passengers
Chicago O'Hare, Illinois (ORD): 68.3 million passengers
Dubai, United Arab Emirates (DXB): 66.1 million passengers
Los Angeles, California (LAX): 65.9 million passengers
Istanbul, Turkey (IST): 64.3 million passengers
London Heathrow, United Kingdom (LHR): 61.6 million passengers
Delhi, India (DEL): 59.5 million passengers
Paris Charles de Gaulle, France (CDG): 57.5 million passengers
The ACI reported that the top 10 airports for total passenger traffic represented 10% of global traffic in 2022 and experienced a 85.9% overall recovery of their pre-pandemic 2019 levels.
"The new top 10 busiest airports for passenger traffic reflects the resilience of the airport and aviation industry, and the eagerness of passengers to travel by air," ACI World Director General Luis Felipe de Oliveira said in a press release.  "While U.S. airport hubs were able to recover quicker due to their strong domestic market, we are now witnessing global hubs joining upper ranks — including Dubai, Istanbul, and London Heathrow airport."
ATL also beat out other international airports for takeoffs and landings, with 724,000 movements, but still below its 904,000 movements in 2019. 
Secondary Content
Bottom Content