Section Branding
Header Content
12 sea turtles return to wild after recovering in Georgia
Primary Content
A dozen sea turtles returned to the wild Tuesday after several months of being treated for injuries and illnesses on the Georgia coast.
A crowd gathered on the beach at Jekyll Island as staff members from the Georgia Sea Turtle Center waded into the ocean with their hard-shelled patients and turned them loose in the water. The center opened on the island in 2007 as Georgia's veterinary hospital for sick and injured sea turtles.
Eight of those released Tuesday were Kemp's ridley sea turtles that arrived in November after being found cold stunned by frigid waters off Cape Cod, Massachusetts.
The other four were green sea turtles that had recovered from different injuries and ailments. The turtle requiring the longest rehabilitation arrived at the center in August after being struck and wounded by a boat.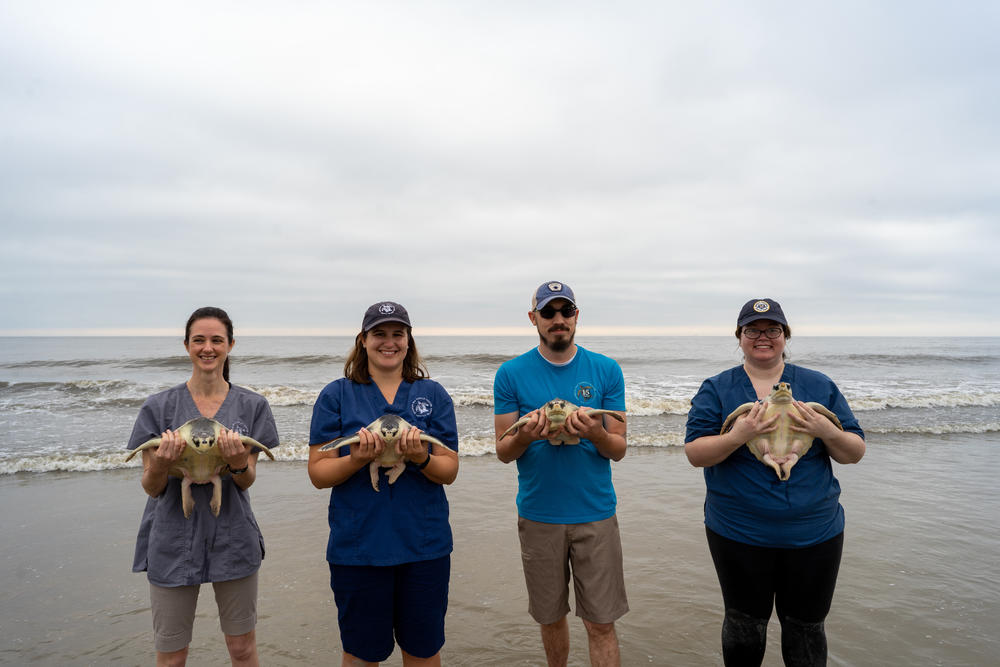 Secondary Content
Bottom Content